---
Builders' Work Log | Project Files - Permission required | Our French to English Aerospace Terminology | Inventory of parts ( permission required)

---
Chapter 63 Project - "Piel Emeraude CP-301"
[Pee - L ~ M-Rode]
---
In 2020, we discovered that a fellow aviation enthusiast, from a neighboring province, was seeking to find a new home for a project that he had been storing for a number of years. It didn't take long that a few members became interested and suddenly, on the sunny morning of September 4th, 2020, the aircraft project was waiting at our hangar door.
With coffee in hand, several of our EAA members eagerly met at the hangar to welcome this project to it's new home. Unloading the aircraft was quickly done and soon EAA chapter 63 President, Tom Stoyka formalized the acquisition with a donation to Terry Johnson (pictured below).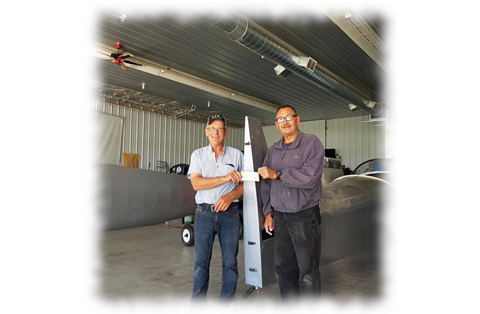 Within a matter days, and true to our mission/vision:
"EAA's local chapters are about people, bringing together individuals interested in learning more about aviation as well as sharing their own knowledge."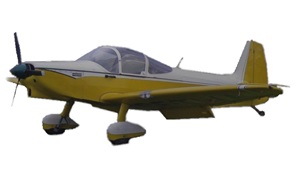 <
interested enthusiasts started to appear, eager to see the project and eager to discover what the aircraft needed to reach completion.
The following week, Tom Stoyka and Bert Elam, presented to a group of approximately 25 interested enthusiasts details of what we were fortunate to have acquired. With their years of experience, they also shared their vision for the projects' completion by EAA Chapter 63 members and it's destiny as a Flying club aircraft based out of the Lyncrest Airport.
By the first of Oct. 2020, 6 EAA Chapter 63 members individually committed funds and agreed to collaborate on the project. Also key to the success of this project, experienced experimental aircraft builders and amateur builders alike, have come forward offering either to volunteer their assistance, share some parts, and/or their deep knowledge to help bring this project to a successful finish. The group is confident that they can successfully take the many boxes of parts and create a beautiful aircraft .
---
A Note from the Project Lead...
When we adopted the Emeraude project, it came covered and primed so most of our efforts to date have been on inventory. We have generated a to do list that is currently 6 pages and growing just to verify and double check the previous work. There are decisions to make still, and we still have room to welcome 1 or 2 more investors to this project.If you love to fly and appreciate the low cost approach offered by homebuilt aircraft, give me a call at 204.232.1969.
James Slade
---
January 16th, 2022
James working on the seats video no. 2
---
January 16th, 2022
James working on the seats video no 1.
---
---
December 4th, 2021
James working on the defroster.
---
---
November 29, 2021
Designing our Cockpit !
---
---
November 21, 2021
Wheels Up !
---
---
October 26, 2021
Testing nav lights !
---
September 13th, 2021
Good evening everyone,
It was a beautiful weekend for flying and I made my first landing at Lyncrest on Saturday. I picked up the nav light covers and I'll polish them up so we can install them in place. Jeff tested the nav lights and the wiring and it looks good, everything worked perfectly. It's all coming together!
James
---
September 25th, 2021
---
September 13th, 2021
---
September 7th, 2021

Good work this week team as we get ever closer to assembly. Jeff pointed out that he has been working on the cowling all this year. We gave both pieces a coat of primer last night. Rick has produced a copy of our flap brackets for static load testing. We have worked over our calculations using two different methods and the numbers needed are in very close agreement, less than 10% difference. We will be able to show the MDRA our calculations and our test results, should they ask to see them, and not embarrass ourselves. The panel arch and lower brace have one coat of varnish each. Holes are cut, sanded and varnished in the dash for our defrost system. We can simplify our cabin heating to a simple blast gate dumping hot air into the footwell, the defroster fans blowing air to the windshield, and heated seats. Not sure if we need to add a fan to draw air through the blast gate or not but I will consult with the experts on that one.

Have a great week everyone!

James
---
September 05, 2021
Solved! Best guess is a bracket for a venturi tube. We can remove this as it is in the way of the rudder pedals.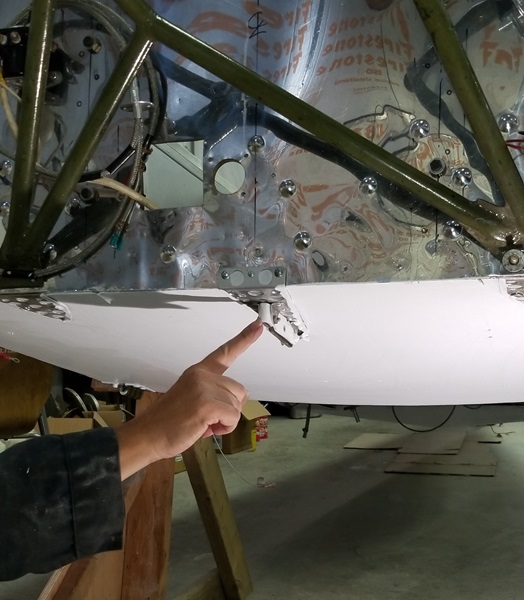 ---
August 23rd, 2021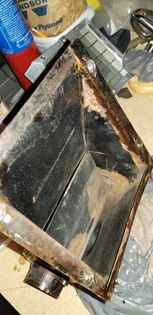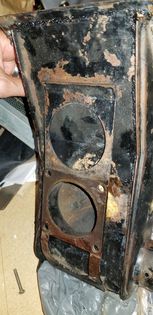 ---
---
August 11, 2021
---
August 11, 2021
---
July 12th, 2021
We measured the inlets and outlet for cooling the Emeraude engine. Modern cooling inlets are very small and efficient but are often intended for high speed aircraft cruising above 150 kn. Our Emeraude is designed to cruise up to 110kn or thereabouts. We did notice the inlet area originally was larger than the outlet. This is contrary to the regularly accepted practice of having a smaller inlet and larger outlet area. We have complete plans for the Emeraude but we are willing to accept progress made in the last 70 years where it makes sense to do so. The original cowling weighed about 9kg or more. Our new cowling weighs about half that or less. We will weigh it once it is completed with reinforcing and paint.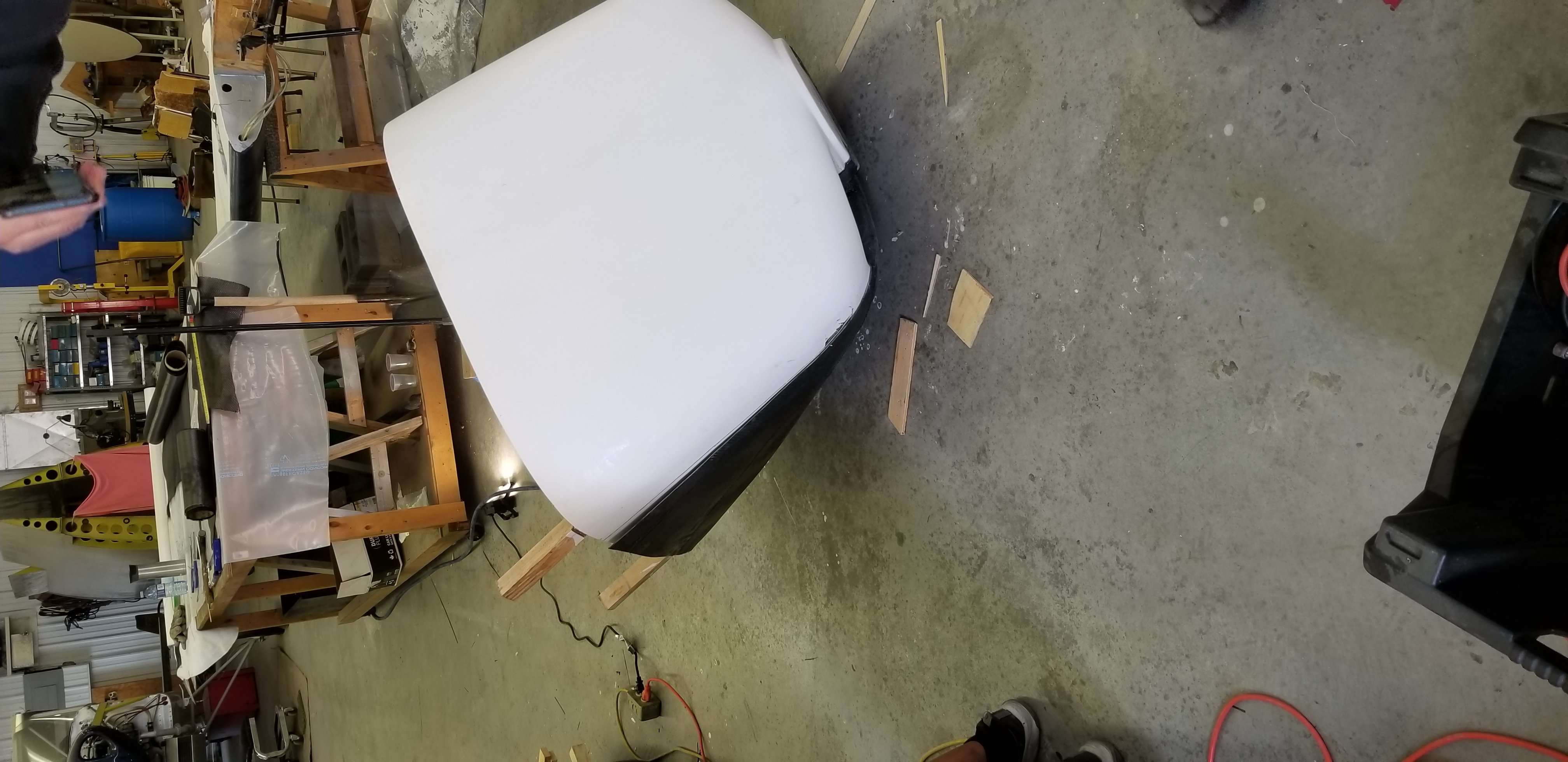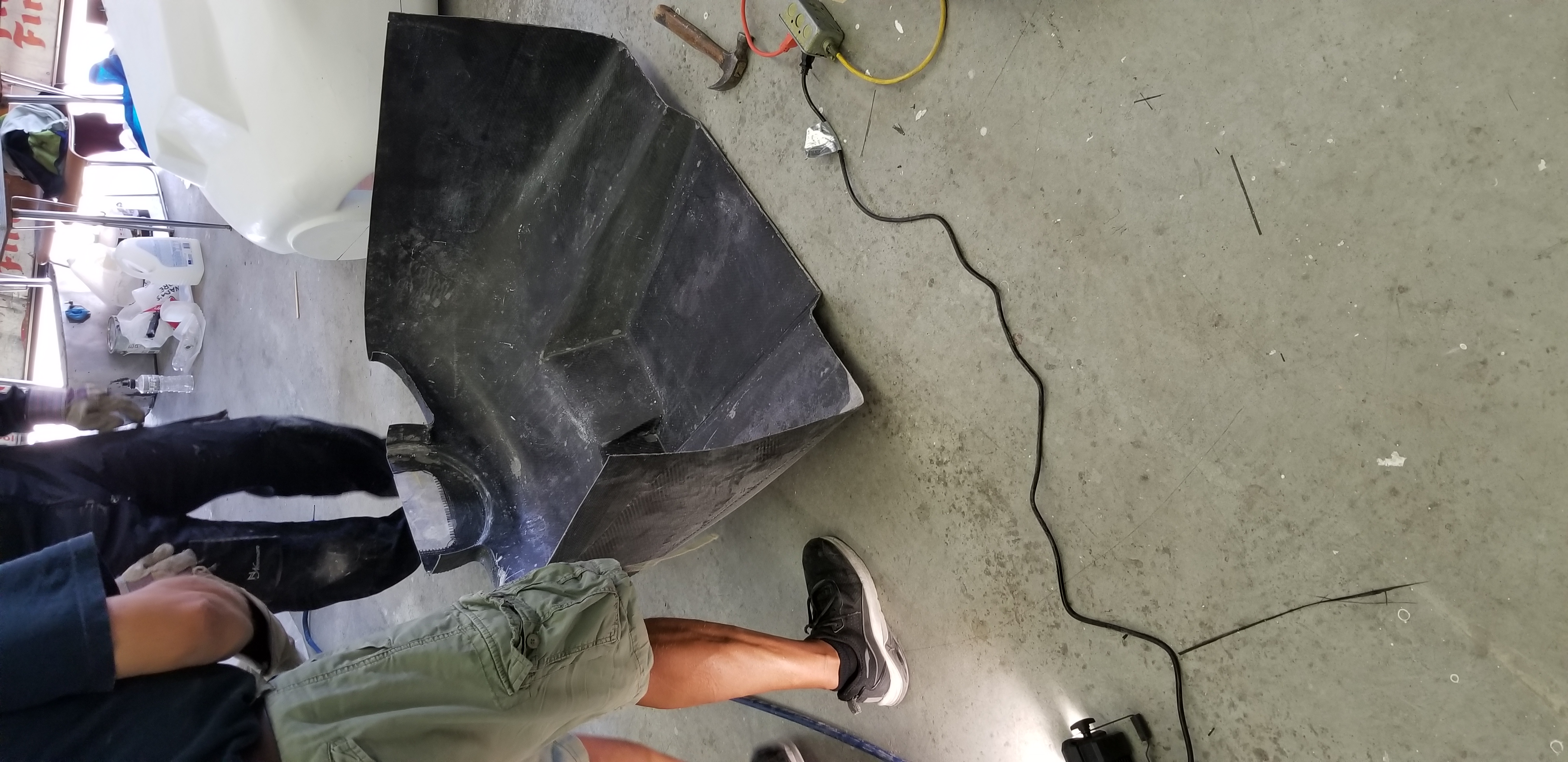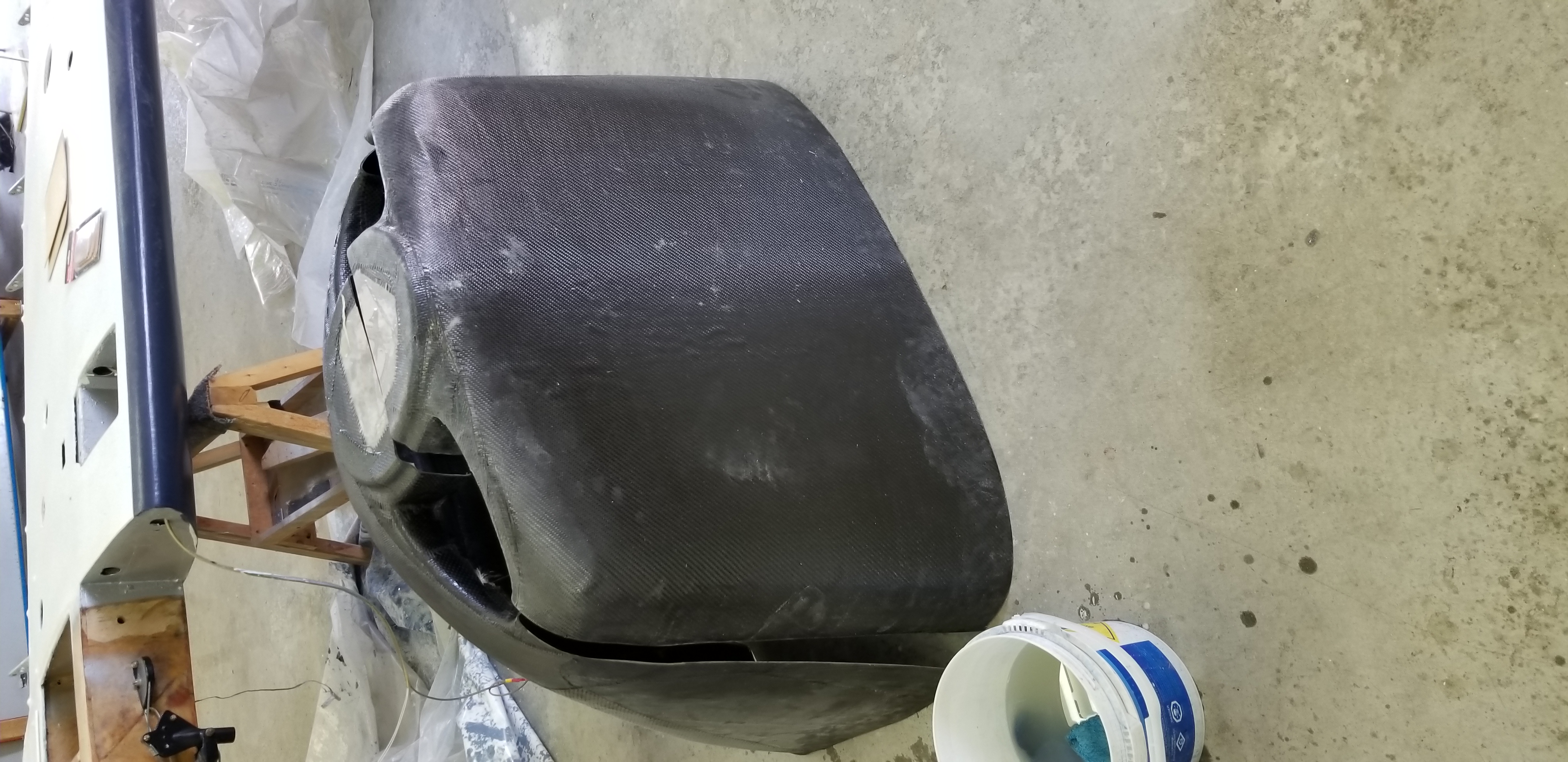 Here are some photos from the Emeraude project. Jeff is the lead on the cowling taking the original cowling and modifying it to form a plug for our carbon fibre and fibreglass parts. Not only did Jeff find LED lights suitable for taxi and landing lights, but he also found the prime location on the cowling and added mounting points to accommodate them.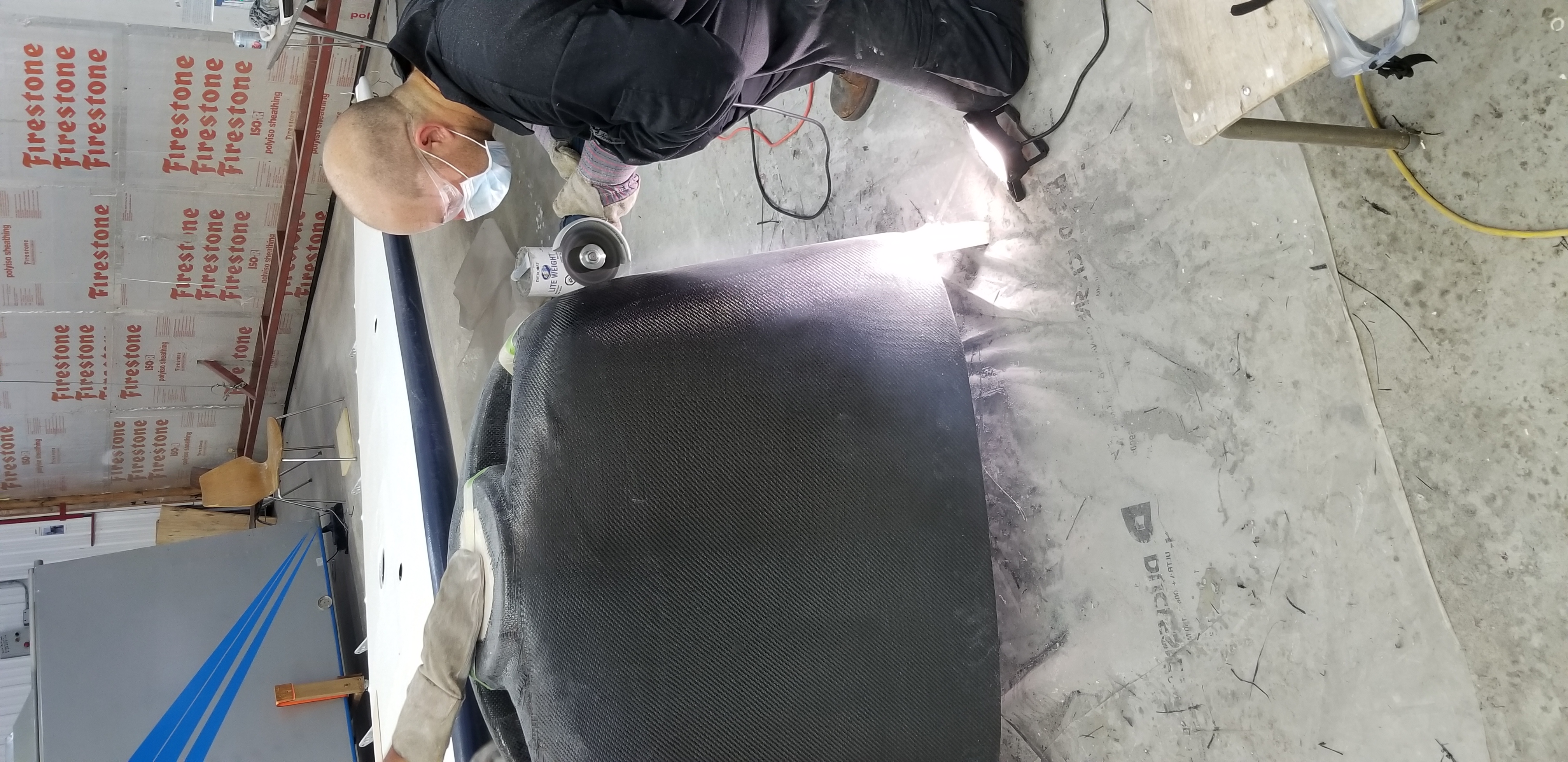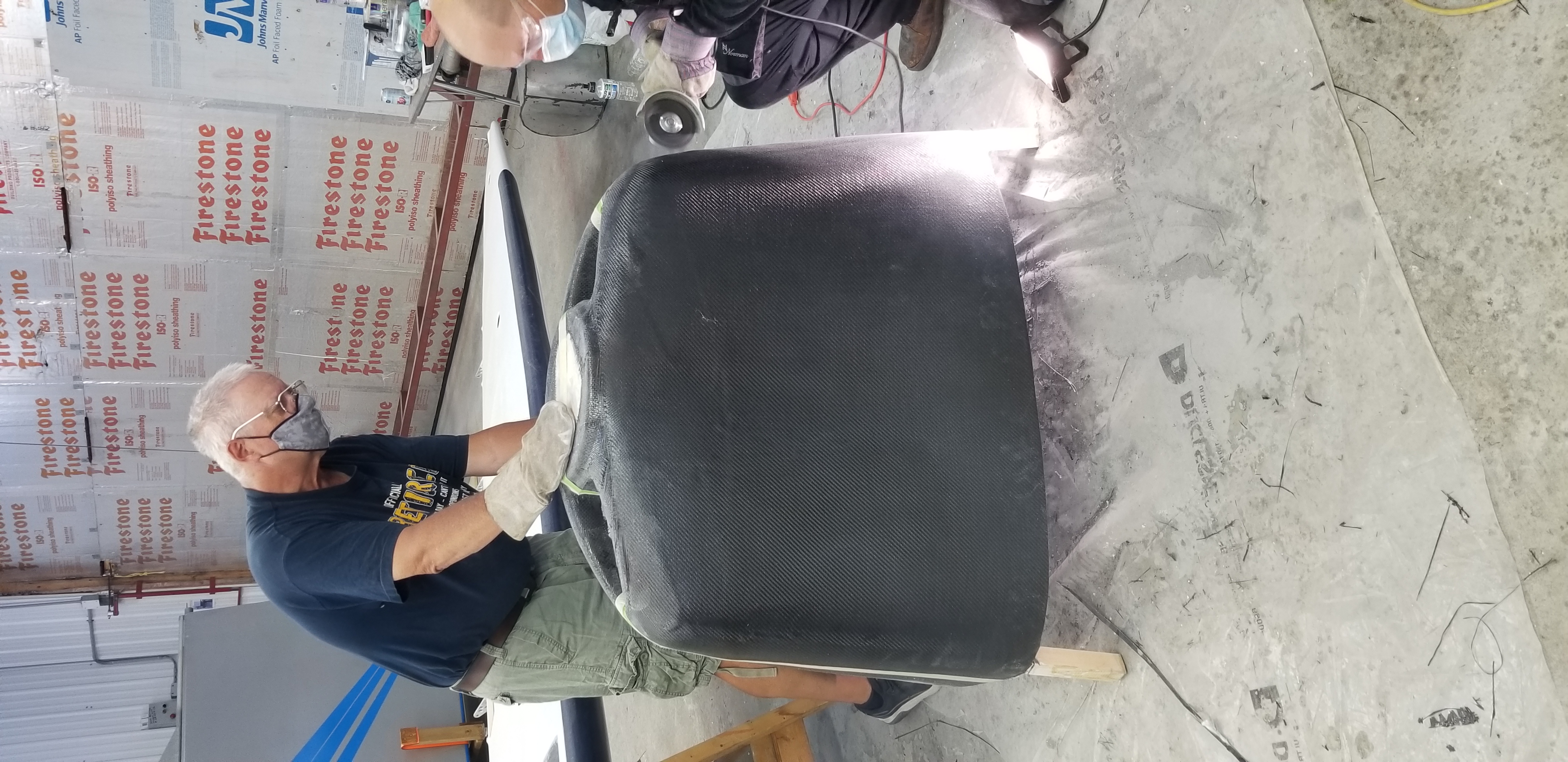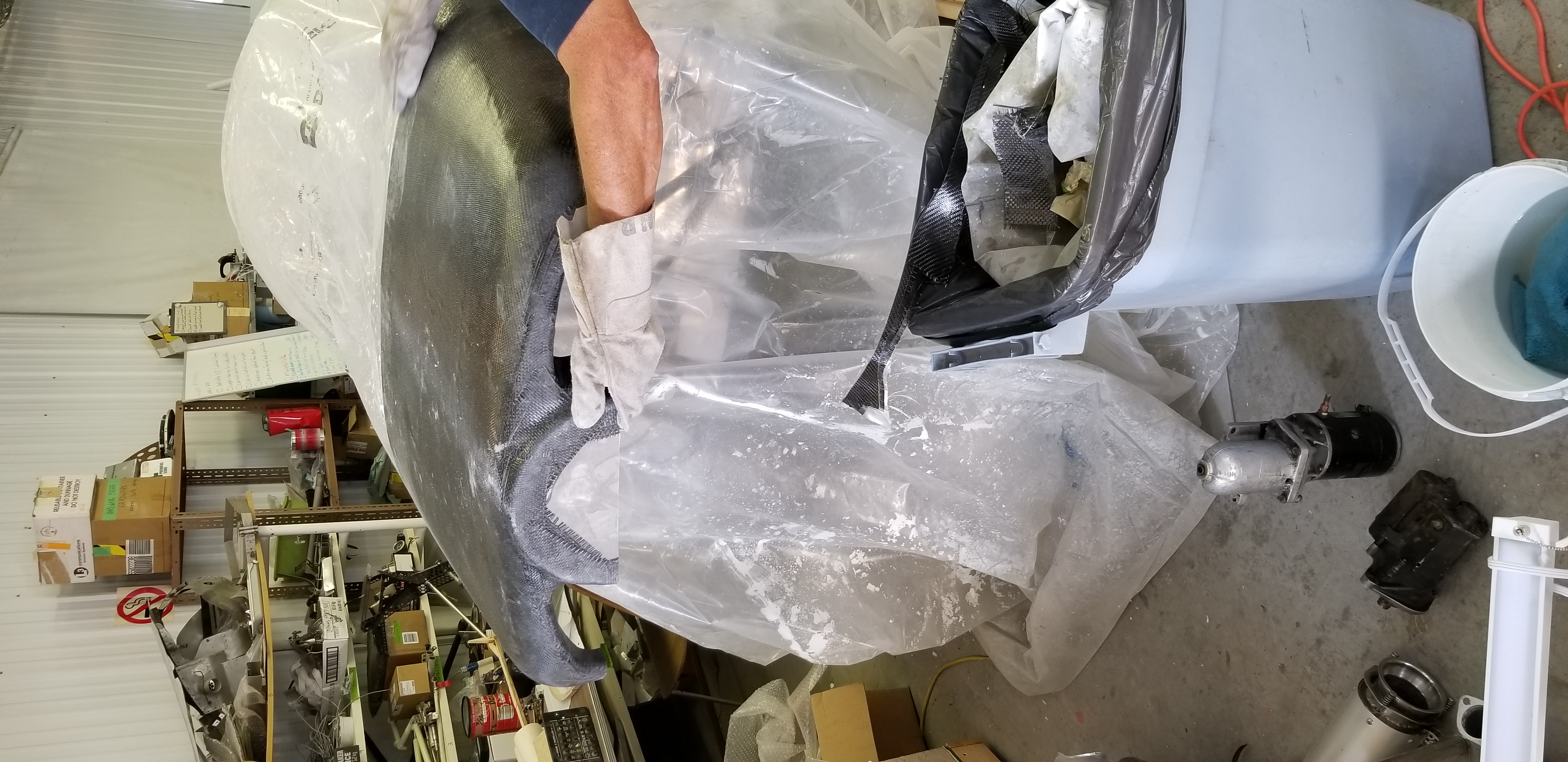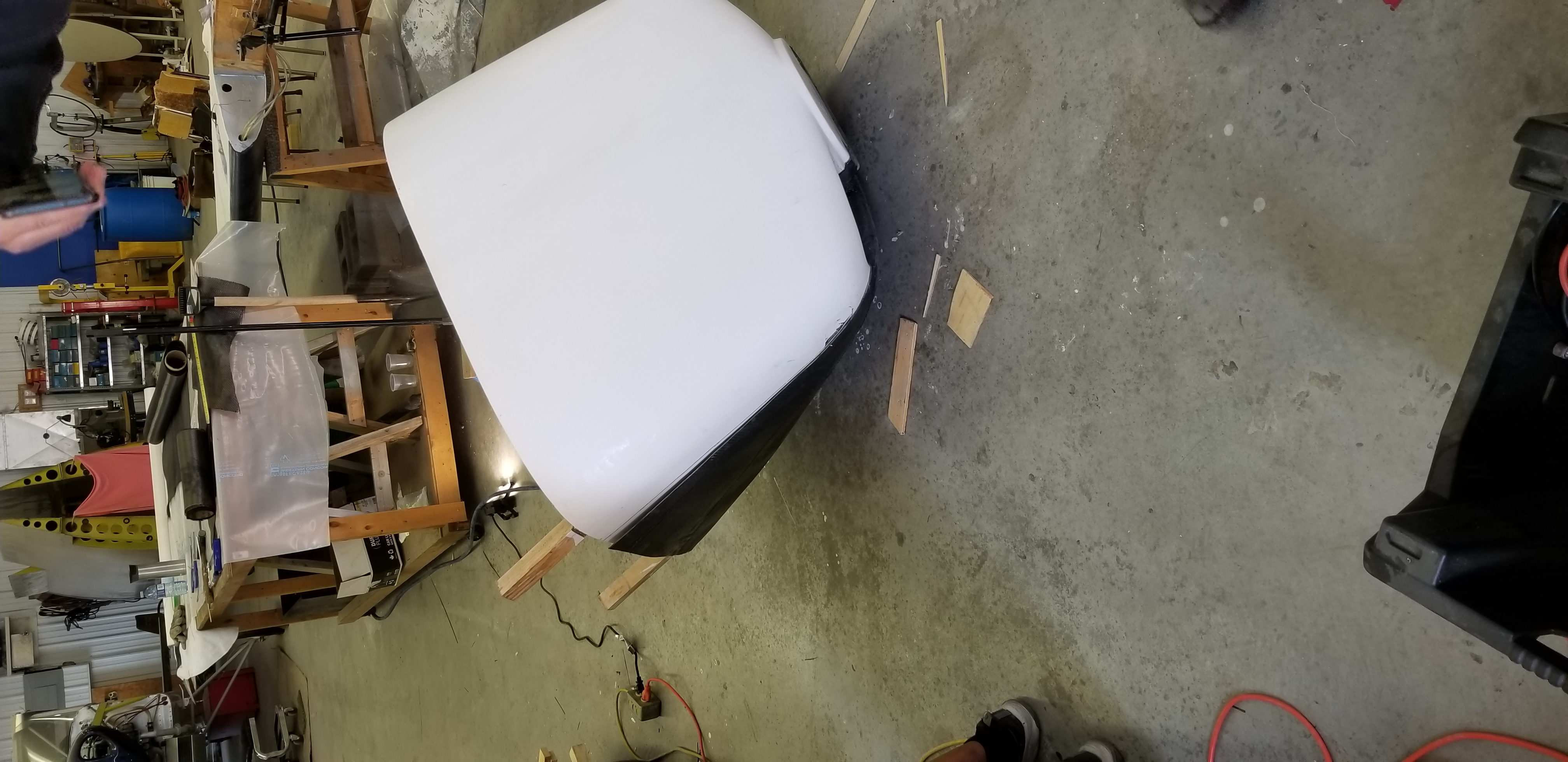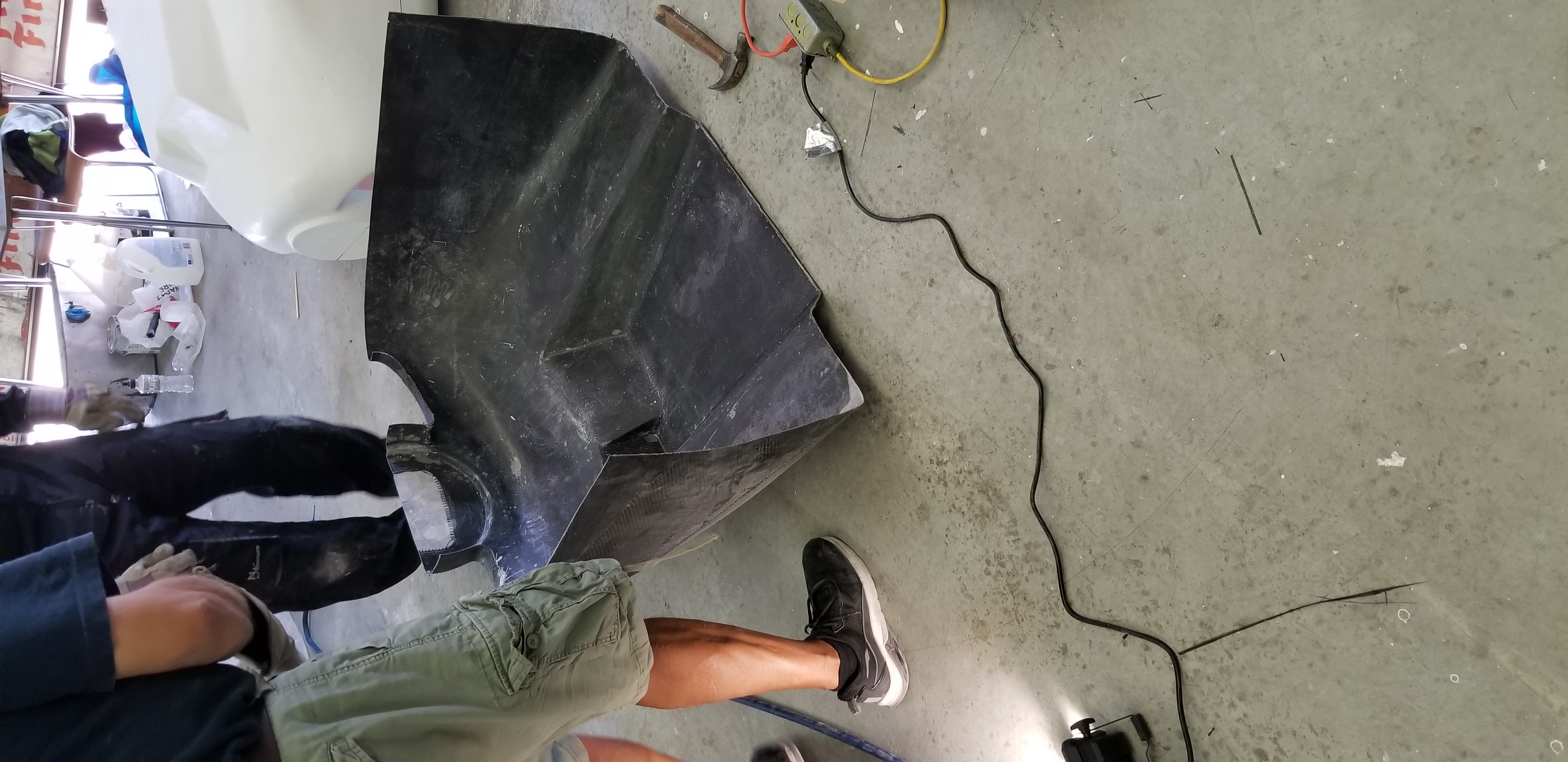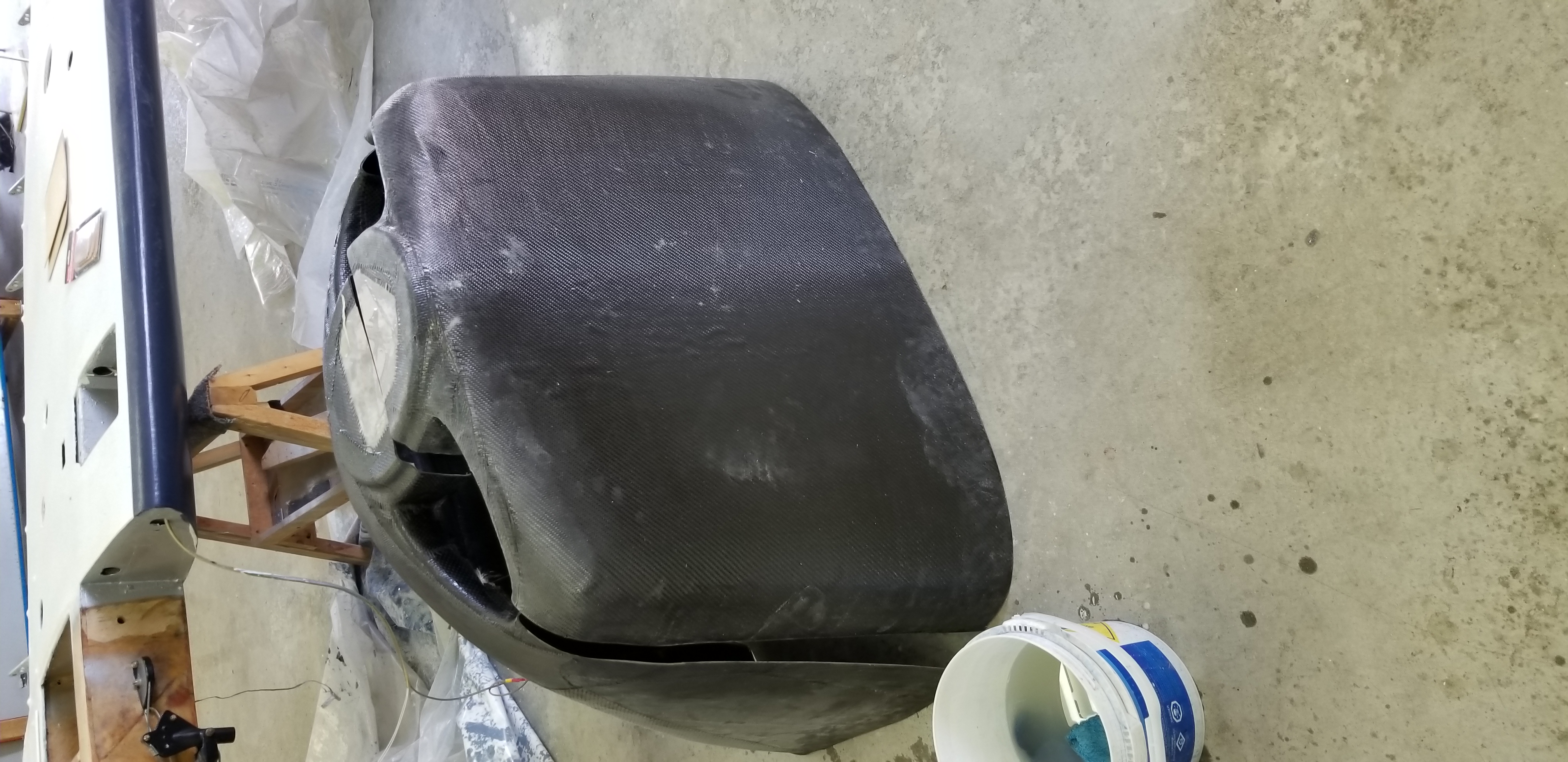 ---
July 2nd, 2021

Our progress continues on the Emeraude. We are moving the instrument panel closer to the pilot to accommodate a centre-mounted radio. The original arch is possibility part of the structure, so it remains in place. These drawings are the final arrangement for our instruments and we'll begin cutting the aluminum soon!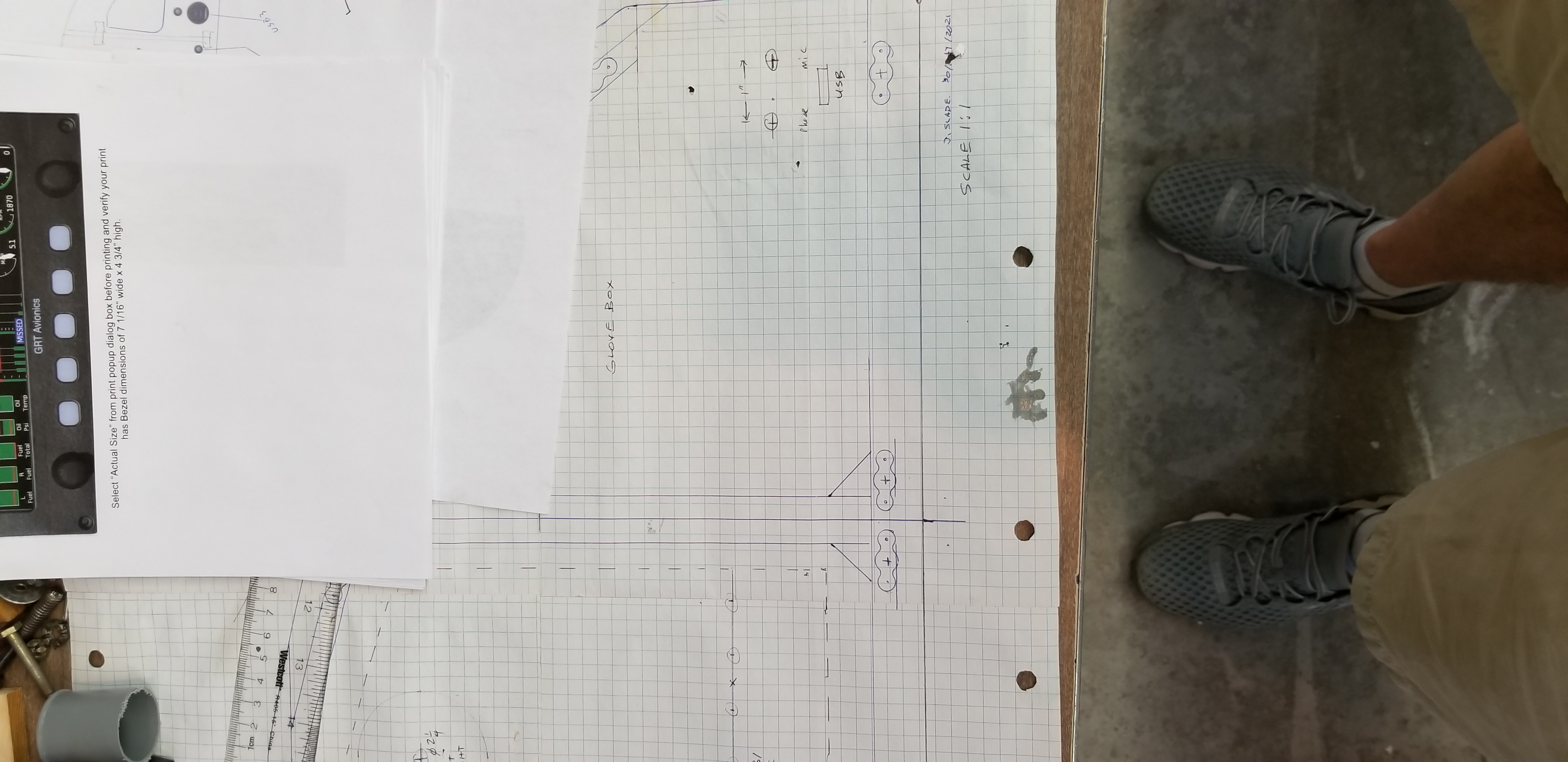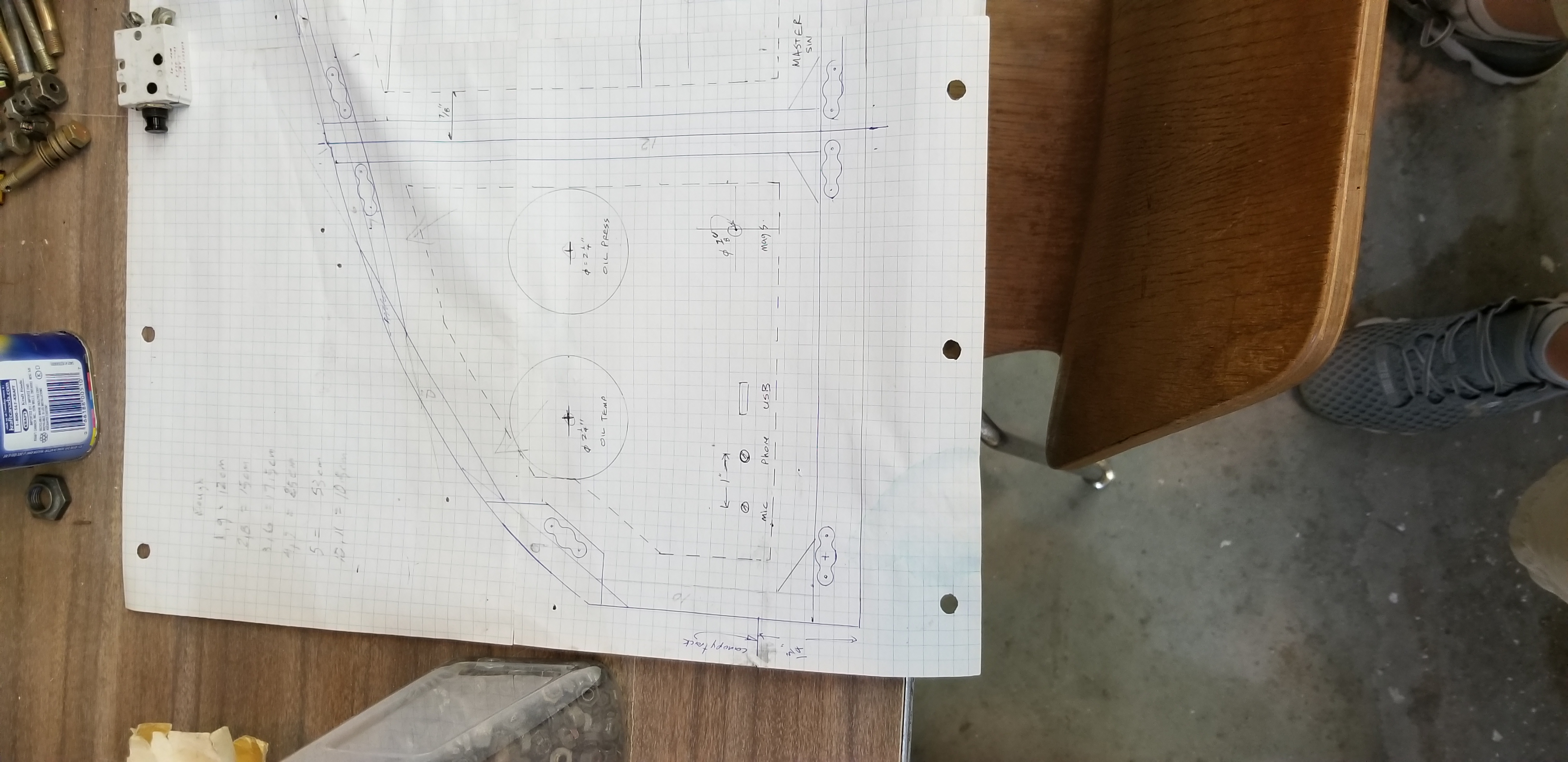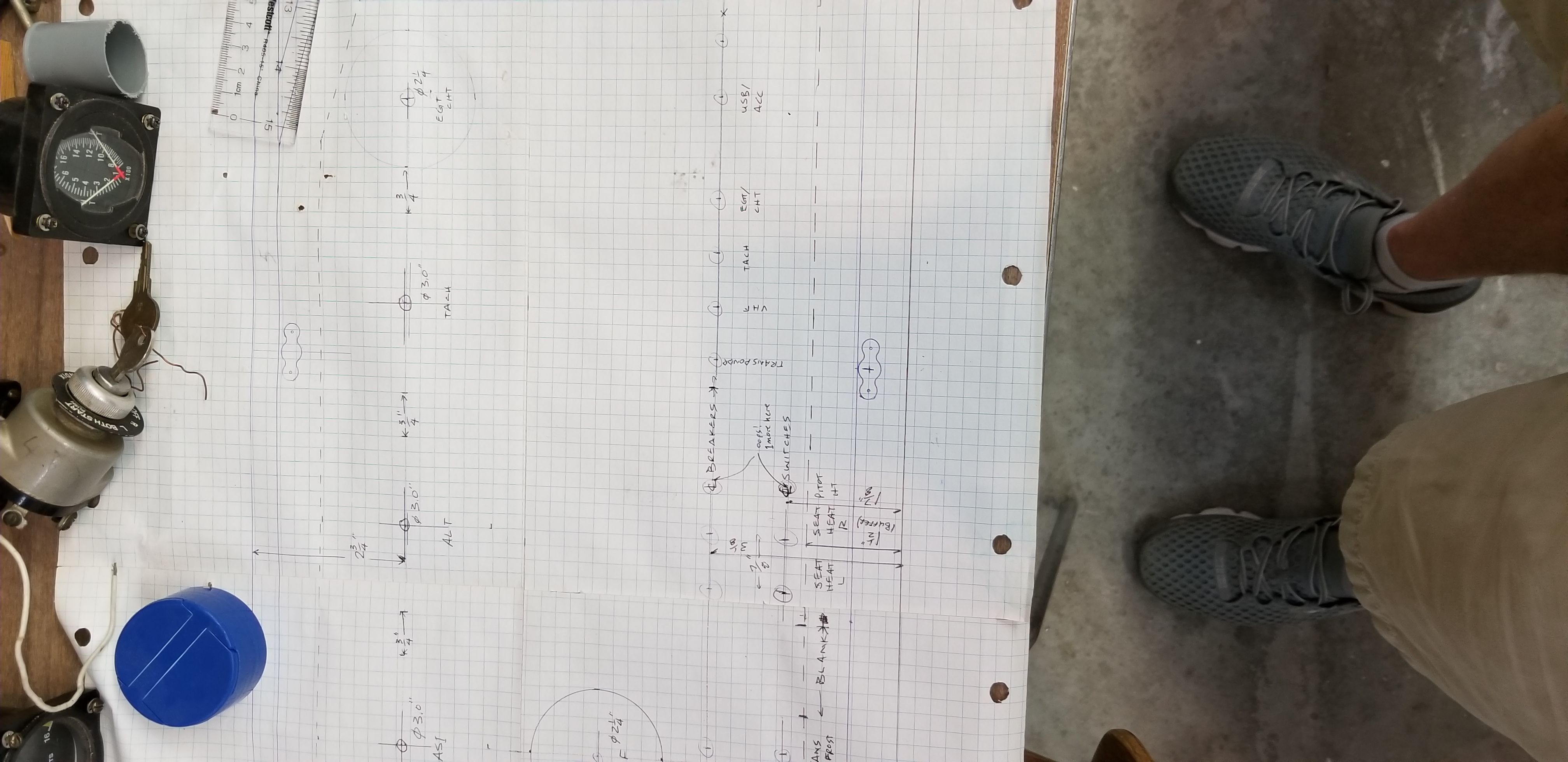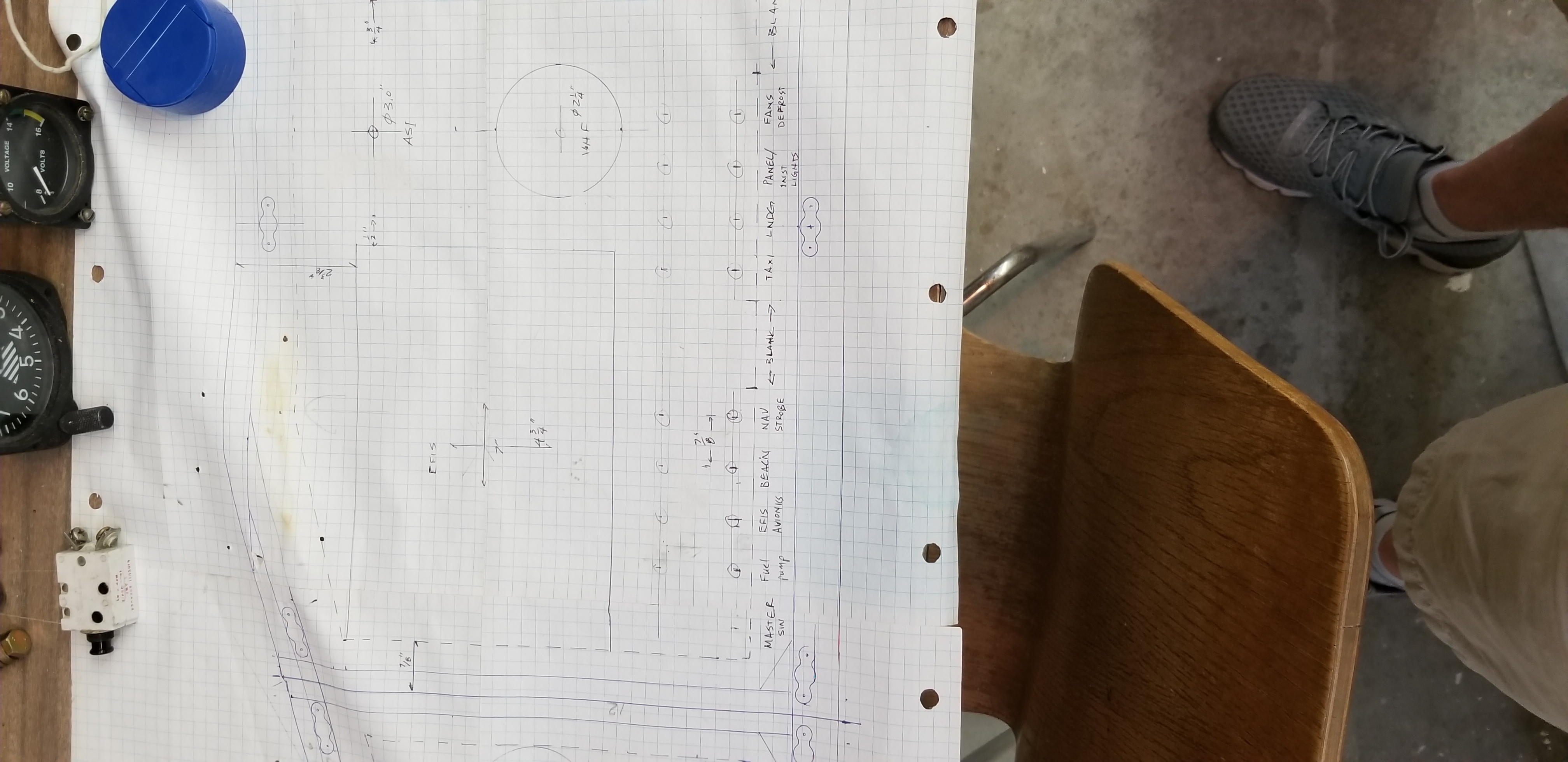 ---
June 28th, 2021
In these photos, James is working creating new supports for the new instrument panel. The original panel is still in place but it sits too close to the fuel tank.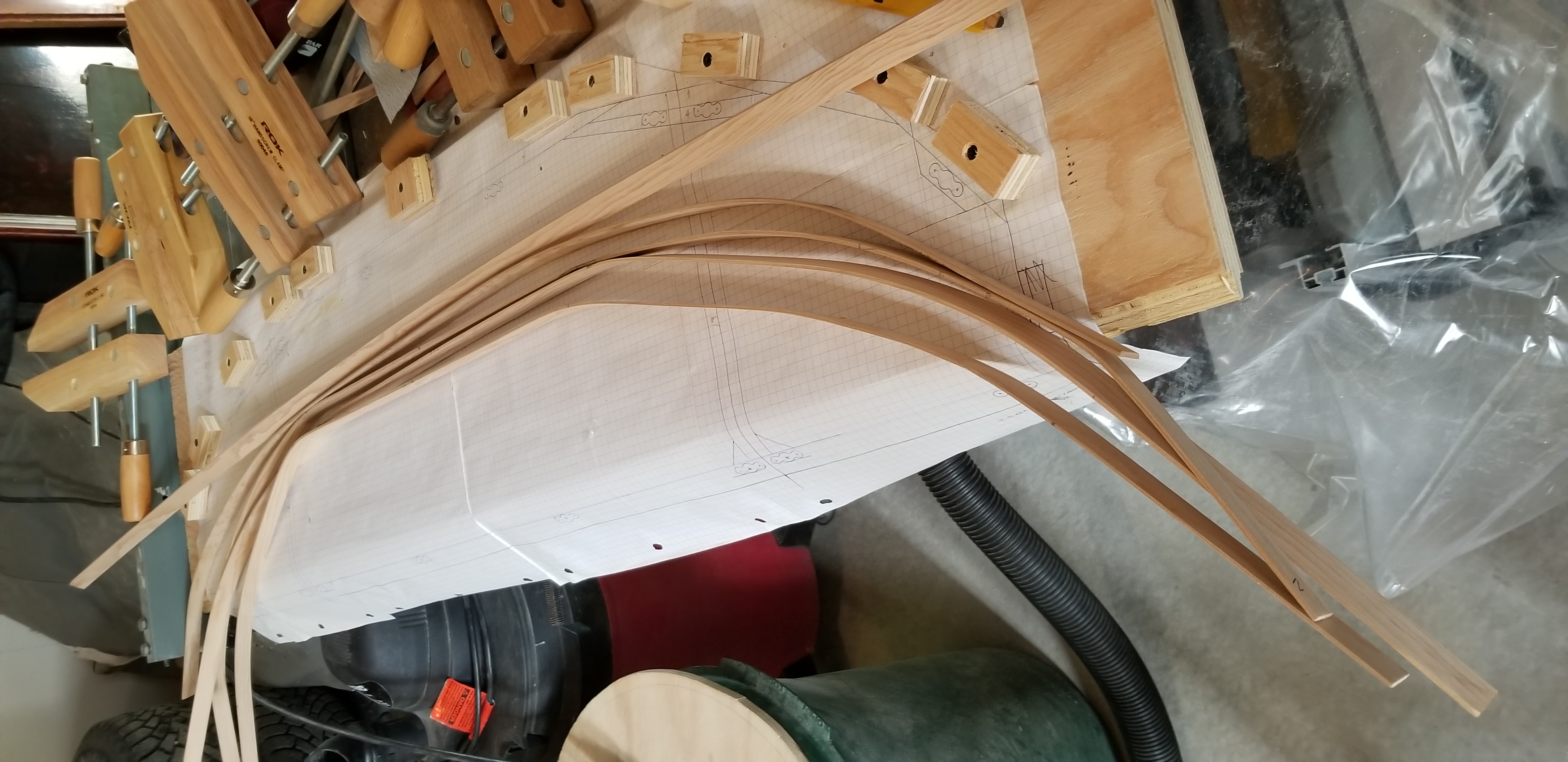 ---
April 30, 2021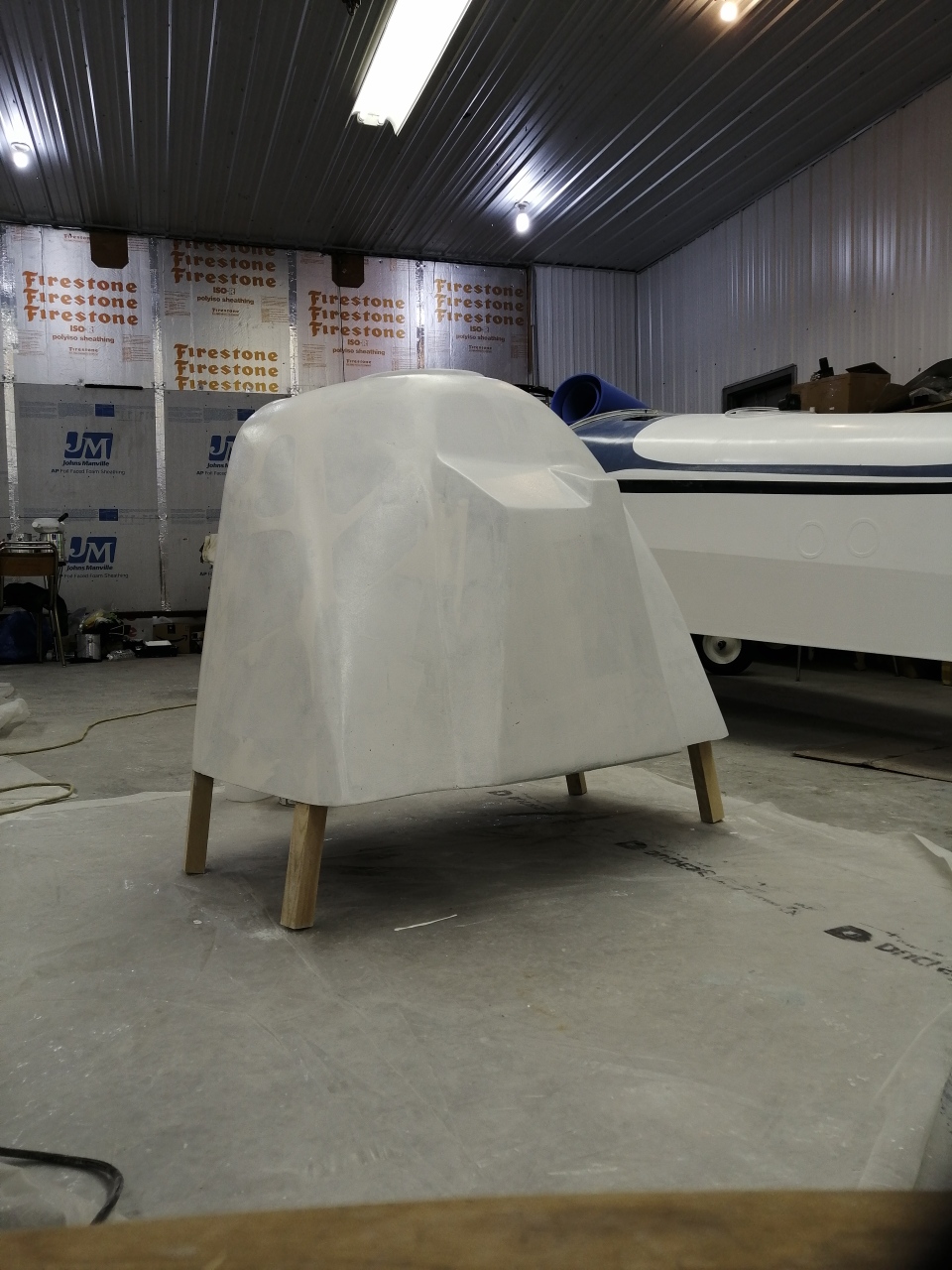 ---
April 15, 2021
---
February 5, 2021
Presentation: The Emeraude project
by: James Slade
<center;">
</center;">
<center;">
</center;">
---
Our Progress Continues . . .

January 25, 2021
The wing is now on the sawhorses for sanding and polishing. We will flip it over to do the bottom, or at least try it so we can see how it works. Thanks Jeff for showing me how to reassemble the shock struts for the landing gear. My first attempt ran into problems due to the wood block being oversize and running up against the brake caliper bolt on one side and the elbow on the other. I have cut a new block and will have the struts back together this week! This time for sure!

Jeff and Rick have the top of the wing nearly done. I repainted the blue leading edge today using a brush and full strength paint. Let's see how that flows out. I will have to do the blue on the bottom after we flip it over.

I purchased a Garmin GTX 330 transponder from a Barnstormers ad in Maryland, down south and Fed ex says it is currently in St. Clement Mb. We will need to add a tray, backplate and cable and antenna. Let's see how it looks when it arrives. Cost was $496 including shipping for $41 US. Once it arrives we can source the other components.

Jeff has a plan for the cowling that will basically use the existing fiberglass shell as a mold. We can build a carbon fibre cowling that will weigh considerably less than what we have. Jeff has experience with fabrication and the costs will be about $500 more or less. Alternatively we can try to buy a cowling that would fit our engine. It might be worth it to build this from scratch given that the mold is essentially done for us.

More progress every week!

James Slade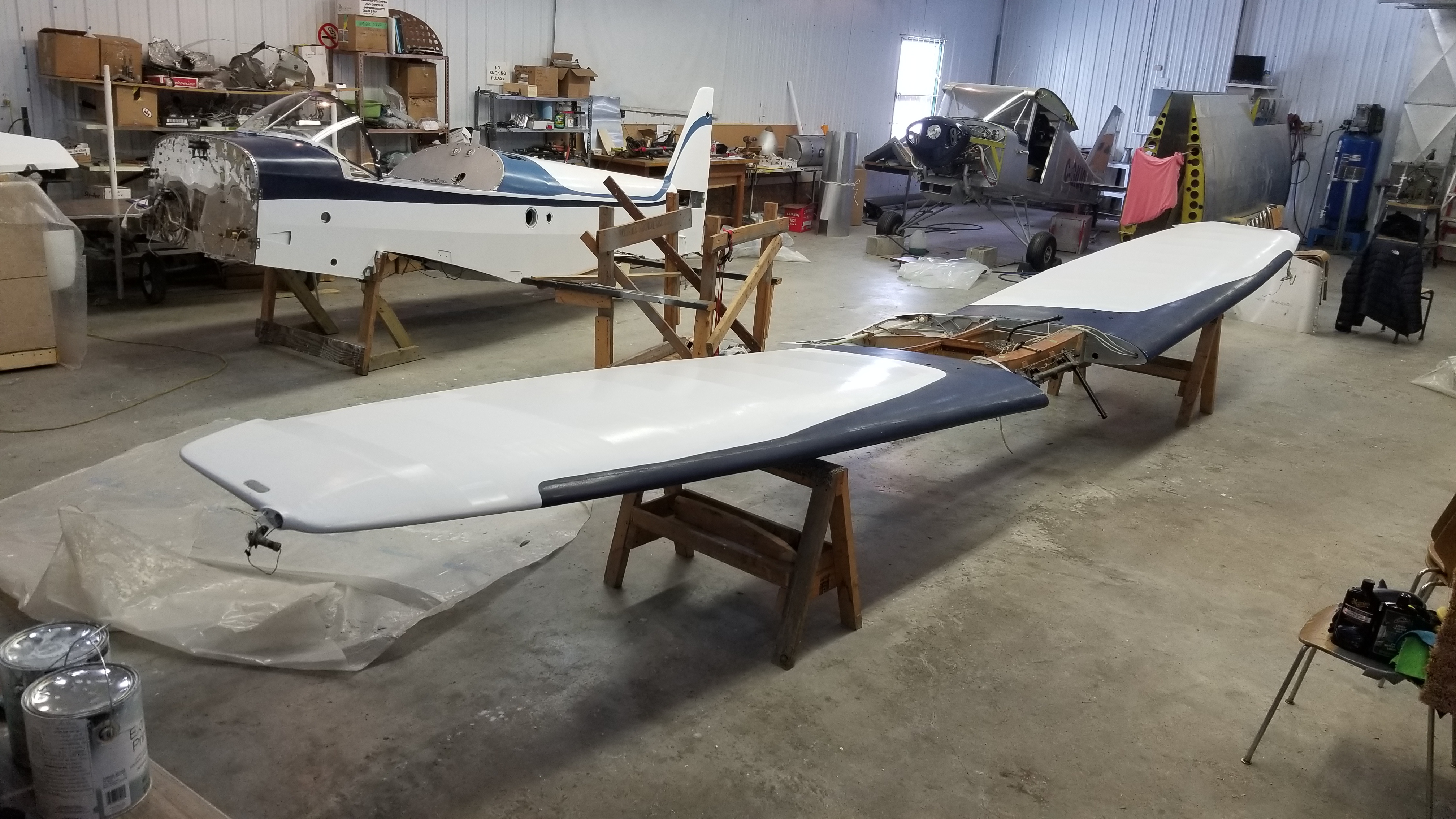 January 19th, 2021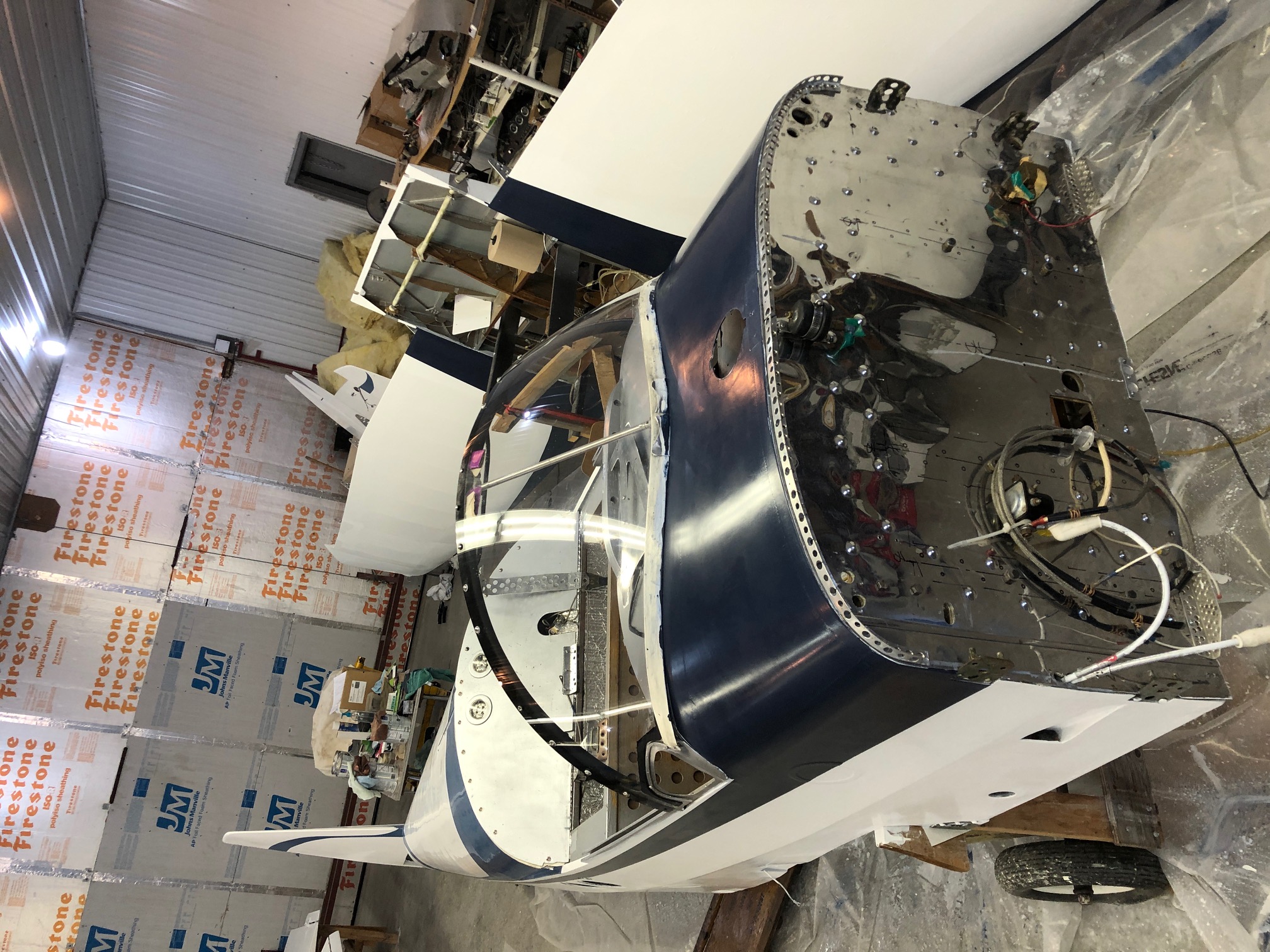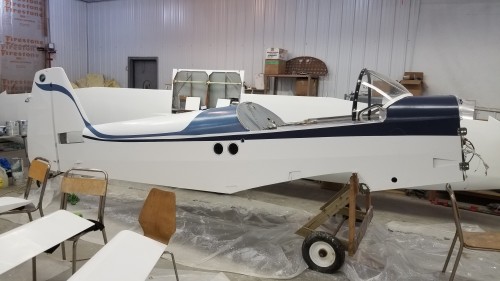 The paint lines look very clean after 3 colour coats. I am going to put a 3rd coat of navy on tomorrow.

James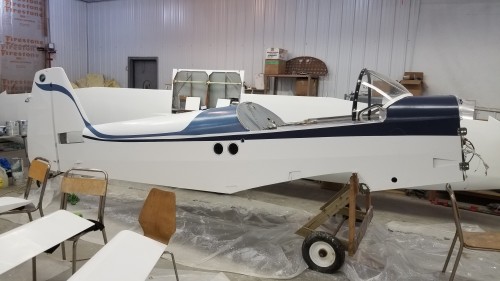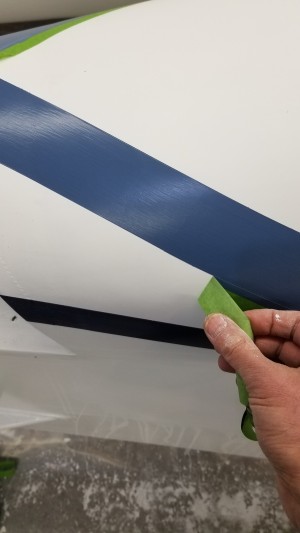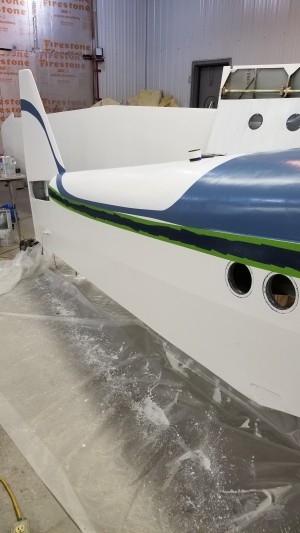 ---
This is the panel covering under the cabin at the wing which I discovered the other day. The acrylic latex painting process is going really well. We have a three colour paint scheme.

James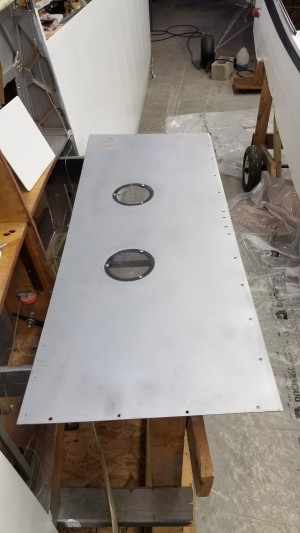 ---
December 21, 2020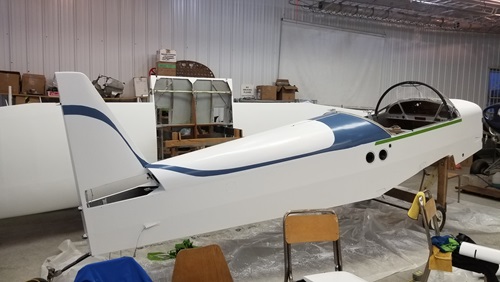 ---
November 7th, 2020
A very productive day at the hangar with Ben and Lynne. We now have primer on all the tail feathers, and flaps. Ben and Lynne also primed one side of each aileron and the horizontal stabilizer, and the top of the fuselage. We just have the bellypan and the wings to go.
We have 2 coats of paint on the elevator. I tried and failed to remove the counterbalance, but I'll go back now that I know what I need for tools. My plan for the elevator is to bring it home so I can work on it every day. I would like to see one part to completion so that we can see what to expect for the rest of the plane. I think it looks great with the second coat of paint, and I can't wait to see how it looks after final sanding and polishing. I think that will give us a good indication for the rest of the plane. If this works, we won't need to build a spray booth and we will save tons of time.
James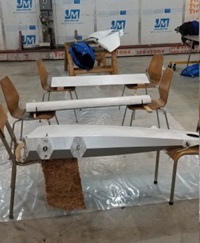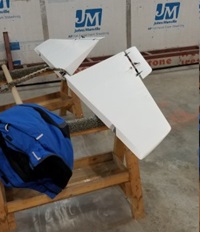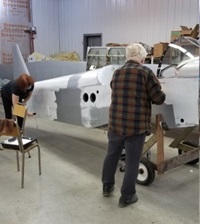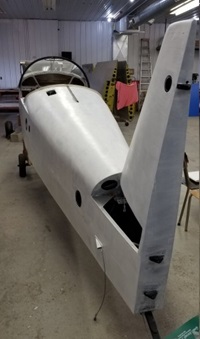 ---
---