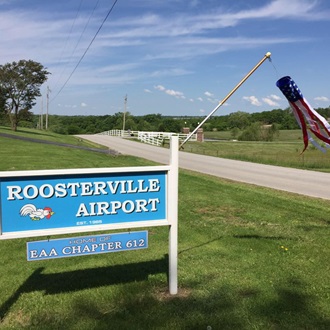 Did you know that EAA Chapter 612 focuses on more than just experimental airplanes?  We fly all kinds of airplanes, from GA airplanes to antiques to homebuilt experimental airplanes.  If you looking to connect with other pilots to share information and experiences, we would love for you to join us at our next meeting.  Our events are low key and informal, and provide a chance for the members to talk and socialize, enjoying our common interest of flying.
Meetings are held monthly at the airport pilot lounge building (near the gas pumps), starting at 6:00 pm on the third Tuesday of each month.  Members usually bring a potluck dish, side or desert to share, and we enjoy a meal to start things off.  The meeting starts immediately after we eat, typically at 6:30 pm, and we'd love to have you join us for both.
Are you a student pilot looking to pick up tips for your next lesson?  How about an airplane owner and you'd like to learn more about maintenance that you can do to your own airplane?  Thinking of building your own sporty homebuilt airplane, or antique replica warbird, or short-takeoff-and-landing (STOL) bushplane.  We can help with all those!  Come by and let's talk.
EAA Chapter 612 looks forward to meeting you, and we hope that you will find the experience enjoyable and helpful in return.  Aviation is better when you share the experience with others, so come to Roosterville Airport and share some time with us!