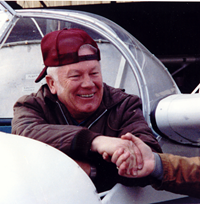 The Newberry Aviation Scholarship was established at EAA Chapter 55 in 1992 and honors the life of Richard (Dick) D. Newberry, who was a dedicated Chapter 55 member for many years and tragically lost his life in an aviation accident.
Dick was a lifelong aviation enthusiast, making many sacrifices to become a pilot. He was always eager to fly any airplane, even making test flights on newly completed homebuilt aircraft. He was a craftsman and a certified aircraft mechanic who completely rebuilt many airplanes and assisted on many others. His work exemplified the highest standards of the Experimental Aircraft Association.
Dick was a wonderful friend of all with whom he came in contact. He would immediately drop anything he was doing in order to help a friend in need. We miss his friendly grin and helping hands to this day.
This scholarship continues today in the memory of Richard Newberry and other chapter aviation enthusiasts who are no longer with us. It is intended to assist students seeking a career in aviation with the hope that their career will honor the life of these Chapter 55 aviators.
Newberry Aviation Scholarship Application

2022-2023 Recipients Kaylee Spencer and Chara Walters

2021-2022 Recipients Anthony Banks and Newton Kingsbury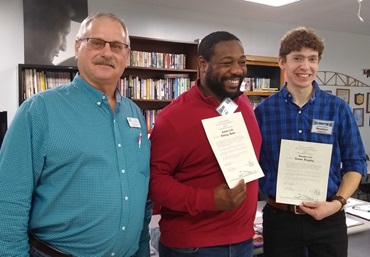 2019-2020 Recipients Chloe Miner and JuliAnne Miller