Rick Laub's Sling 4 TSi Project
Rick Laub started working on his Sling 4 TSi kit in 2020. It came as a quickbuild kit, meaning that the wings and fuselage come partially complete. It is an aluminum, low wing, four-seat, tricycle gear plane with a Rotax 915 turbocharged engine and a constant speed prop. It also has a ballistic parachute. Payload is about 950 lbs. The factory modified the seats a bit to better fit Rick's 6'7" height. The company is based in South Africa. Rick is finishing his project in the EAA55 builder's hangar. He is hoping his son can participate when he returns from college.

---
Bill Purosky and Doug Koons Glastar 2+2 Project
This Glastar Kit was purchased in 1997 with construction starting in September 2013 and completion in May 2018. The Glastar features foldable wings and Bill and Doug powered it with a Lycoming 360 with Electronic ignition and fuel injection. Instruments are by the Stratus System with an IPad Pro Screen.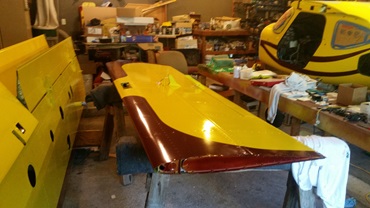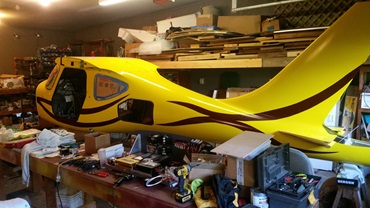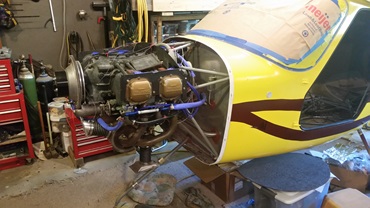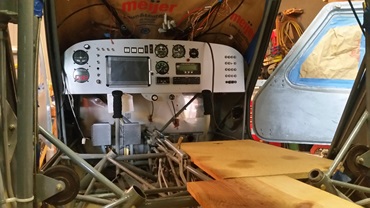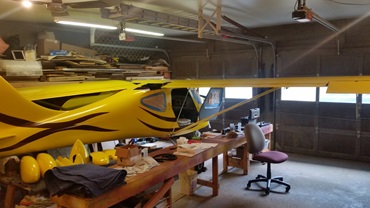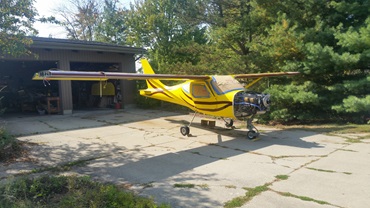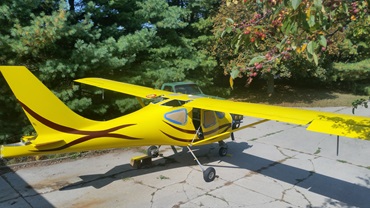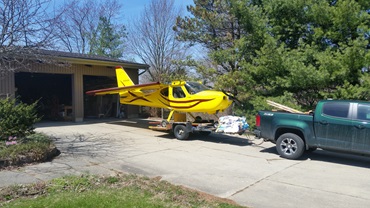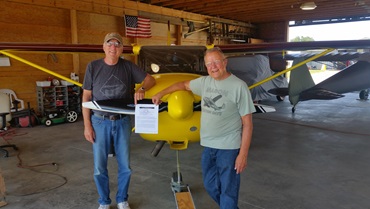 ---
Greg Harris' Zenith CH750 STOL Project
Greg started building his Zenith CH750 in 2015 and is scratch-building the plane from plans.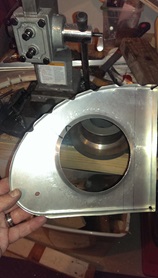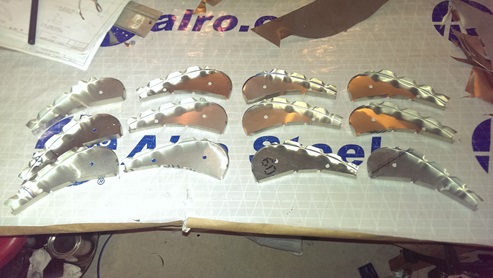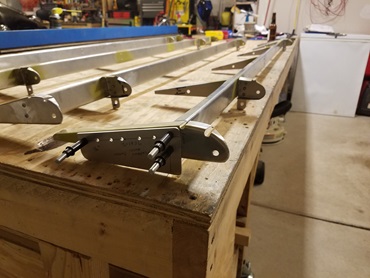 ---
John & Connie Bobcik's Kitfox 7 Super Sport Project
We started building this Kitfox 7SS from a Kit in the fall of 2012 and completed it the spring of 2015. Building a plane had been a dream for many years and after retiring, I decided the time was right. So we haunted the Kit manufacturers at Oshkosh and attended the fabric covering workshop. The Kitfox fit the bill as we could fly it from our farm and then fold the wings and store it in our pole barn. The build was enjoyable and educational and we found the documentation and support from Kitfox to be first rate. We installed a 100HP Rotax 912 ULS engine and Whirlwind three blade prop. The panel features a Garmin G3X Touch screen and an IPad dock.

---
Steve Houghton's Van's RV7A
Steve comments..."The panel is by SteinAir. It has taken five years build time (good thing it was a quick build kit!). Several members came forward to assist Steve with the fitting and attachment of the wings after the May 2012 meeting. The wings fit perfectly. It has an Aerosport Power IO-375 engine (an increased-stroke version of parallel-valve Lycoming IO-360 engine) and a Whirlwind Aviation 200RV composite prop.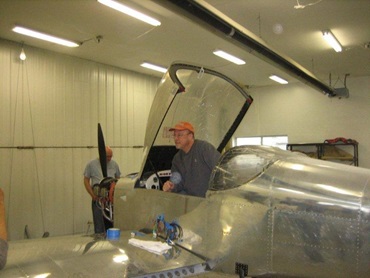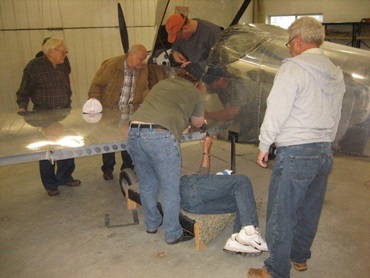 ---
Gary Nicola's 1974 Grumman AA5 Traveler Project
Purchased wrecked in 2014 as a "continuing education" project on completion of A&P school. Work intervened, and the project stalled. Engine is Lycoming O-320, upgraded by STC with high-compression cylinders. It has been done for over a year, but the new engine has yet to be run. I am hoping to complete IA's inspection and first run and first flight sometime this Spring (2020.)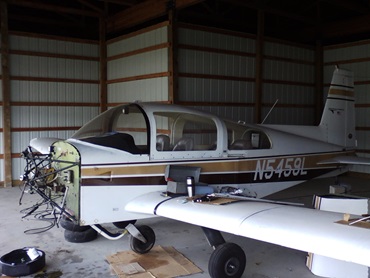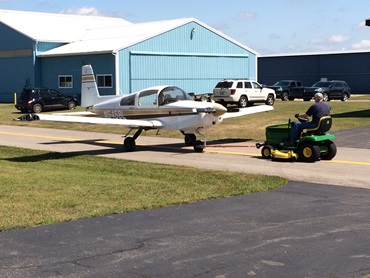 ---
Gary Nicola's 1951 Beech Bonanza C35 Restoration
This was taken in the early 90s at KPTK, where it languished on the grass, untouched for 9 yrs. A partner and I restored it over 3-years and flew it for 3-months before a belly-landing ended the partnership. I spent the next 4-years repairing it, getting it back in the air in 2001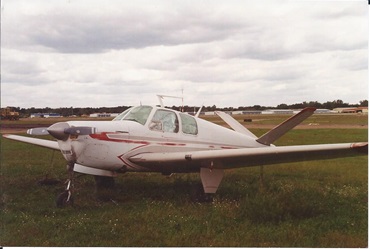 ---
Ken Vandenbelt's Stearman Project