Doug Koons and Bill Purosky's Glastar 2+2
First Flight was made on August 23, 2018 piloted by Terry Lutz
The Glastar experienced high oil temperature readings on the first flight so Doug and Bill added an oil cooler before the second flight which went well.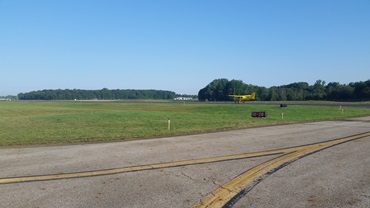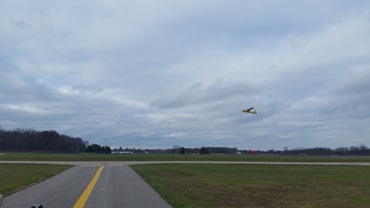 ---
John & Connie Bobcik's Kitfox 7 Super Sport
First Flight was made on June 24, 2015 piloted by John Bobcik
To prepare for the first flight, John and Connie traveled to Boise, Idaho where John trained with Preston Riley at Stick and Rudder Aviation in their LSA version of the Kitfox. At that time, John hadn't flown as PIC for 17 years and needed to get current along with getting a tailwheel endorsement. On the last day there, Preston swapped out the tires for Alaskan Bushwheels and they spent a day flying the Idaho back country which was amazing. The excellent training that he got allowed John to feel completely comfortable doing the first flight from his 1800' farm strip. The first flight went off without any issues and the fun hasn't stopped since. John would like to send a big thank you to our EAA Flight Advisor, Terry Lutz for the excellent advice on the first flight and flight test program.
---
Ralph Gregus's Zenith CH750 N755RJ
First flight was made on June 7th, 2013 piloted by Ralph Gregus.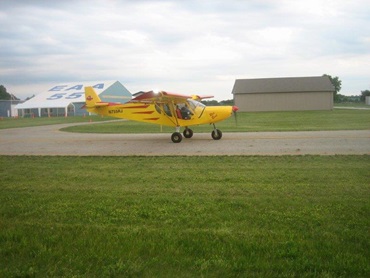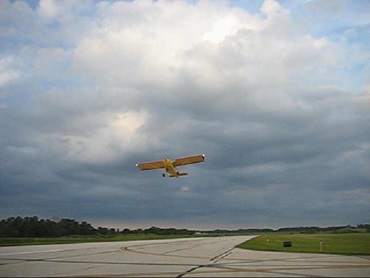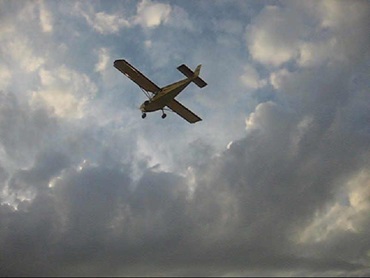 ---
Steve Houghton's RV-7A N807SH
First flight was made on October 21st, 2012 piloted by Steve Houghton.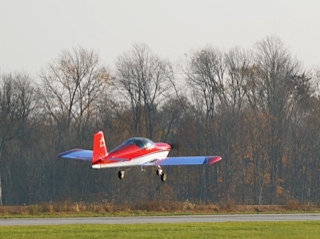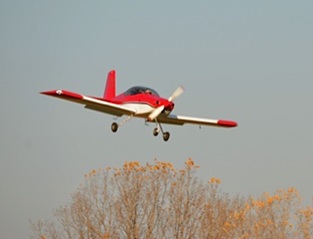 ---
Dave Cook's & Greg Hover's RV-6A N655HC
The RV-6A N655HC was completed on 11/19/10. It's first flight was made on 6/14/12; piloted by Terry Lutz.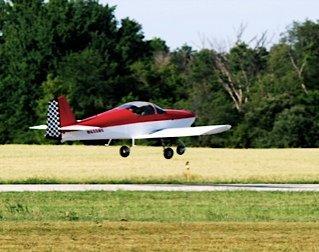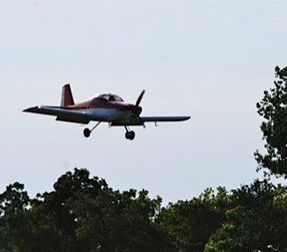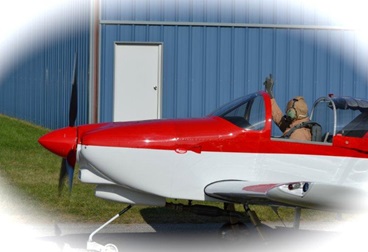 ---
Dennis Hall's Zenith 701
Dennis Hall has been building his Zenith 701 for two years and upon completing the aircraft, flew it to the November meeting. Dennis said it flies beautifully and he is very happy with the project. Congratulations, Dennis on a very nice looking plane.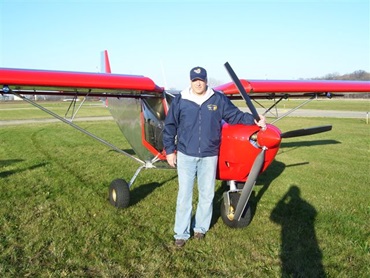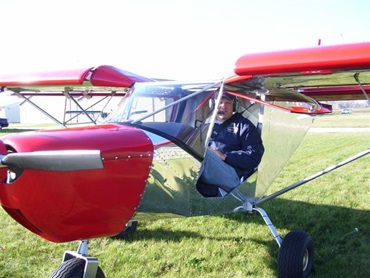 ---
Dave & Debbie Groh's PT-17
Dave and Debbie Groh of Mason, MI are finally reaping the rewards with their PT-17 after a 5 year restoration. Purchased in 1996, this is the product of many leftover parts from another restoration. Debbie described it as "lots of pieces, nothing whole." In fact there was enough extra parts that Dave was able to sell enough to recoup over half of their initial investment.

With the help of blueprints from the Smithsonian Institute, the Grohs were able to begin their project. They built two sets of wings over three winters. Through an assembly line like multiple jig build up, they were able to make a wing rib every thirty minutes. After purchasing numerous other parts with not very good product control from some vendors, they decided just to make the parts that they needed, including the seats and fuselage center section and all new sheet metal to name just a few.

Dave and Debbie acknowledge the difficulty in undertaking such a project. They recommend that one needs a vision of the completed project while working to such a goal, or else it is just too overwhelming. Having help and encouragement from one another also helps. Dave counts many times when he would just have to walk away from his work, sleep on the answer to a problem, and just sticking to it to completion.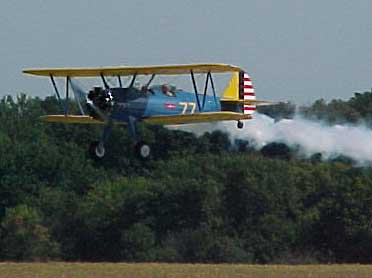 ---
George Moore's Therapy
First Flight - October 8th, 2001
For a little more than two years, we watched as George Moore labored to build and prepare for flight a KIS, which is an all fiberglass, two-place airplane. He worked long hours, often in cold and damp weather, to complete the thousands of details it takes put an airplane together. George chose to install a Subaru Legacy 2.2 liter auto engine of 135 hp, and utilized an Eggenfellner reduction drive with a Prince propeller. Installing the engine, and making sure that all of its systems were properly installed and operating, was a major challenge. George prepared himself and the airplane very well prior to first flight, which was completely successful, including a picture perfect first landing.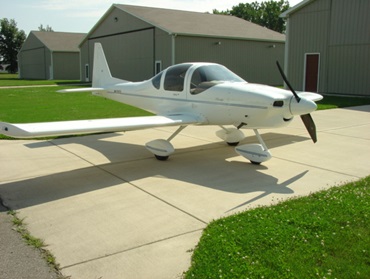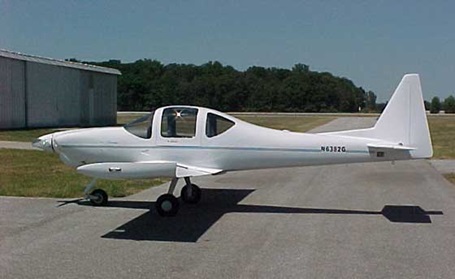 ---
Bart Smith's Schreder RS-15 Sailplane N25133
Bart was a long time member of the Chapter. His >homebuilt Schreder RS-15 sailplane (N25133) pictured here was one of the early homebuilt projects completed and flown by a Chapter 55 member.
Bart tells us that his most memorable flight, without a doubt, was the first flight. "During the night a mud-dauber hornet had filled my pitot tube and I was at about fifty feet on tow before I realized I had no airspeed indications. We proceeded on up to three thousand for release and I learned a lot about the feel of the ship on the way down. Most homebuilders agree the euphoria of the first flight is their greatest aviation experience."