Whether you fly, build, restore or simply enjoy airplanes and aviation, you are welcome to attend our events and join our Chapter.
We are a group of aviation enthusiasts, aircraft builders, and pilots who get together with like minded people to share ideas, exchange information, encourage safety, serve the local aviation community and have a lot of fun doing so. If you love recreational aviation, we'd love to have you join us! Please come to our next meeting or event as our guest.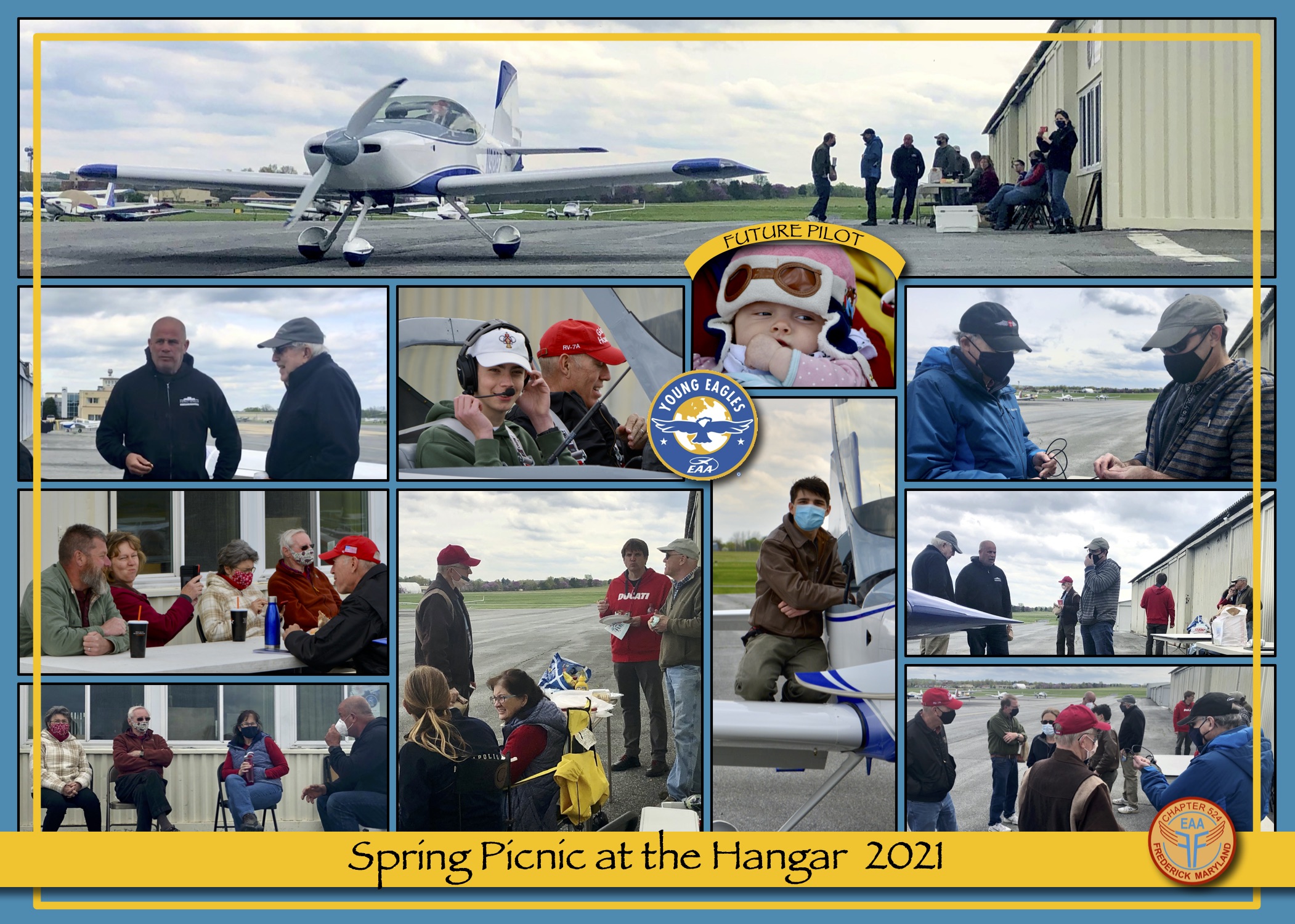 The Spring Picnic at the Hangar The weather was a little crisp but it was great to see everyone who came out. We had two Young Eagle flights and a lot of news to bring up to date. Special thanks to Chris Gunther, Mark Pankratz and Ernest O'Roark for pulling this event together.
---
RV-10 Work Sessions are still in progress. The body has moved to VA for avionic work, but there is still work to do on the wings, currently under work at the hangar. The Veterans Build is getting organized for the next chapter build. Keep tabs on our activities with the monthly Newsletter and the Calendar of Events page.
---
EAA 524 - The Frederick, Maryland Chapter of the Experimental Aircraft Association - is based at Frederick Municipal Airport (FDK). Chapter 524 is a registered 501(c)(3) non-profit corporation. Use the Events link in the left sidebar for details of our next gathering as well as other upcoming events, or use the Contact link to reach our president. Download a copy of our MEMBERSHIP FORM and join us. We would love to see you.