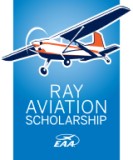 Through the generous support of the Ray Foundation, EAA provides up to $10,000 to deserving youths for their flight training expenses, totaling nearly $1,200,000 in scholarships annually.
The program is supported by more than 100 EAA chapters, and supports close to 120 scholars.
Each year, our chapter supports one scholar, between the ages of 16 and 19, in the funding and mentorship to help him or her earn their pilot certificate.
Click Scholar Eligibility and Requirements.to learn more.
News from Headquarters: "Congratulations! EAA Chapter 512 has been approved for a 2021 Ray Aviation Scholarship! Due to your chapter's dedication to EAA, youth engagement, and the wonderful application submitted, EAA and the Ray Aviation Scholarship Review Committee is excited to have your chapter onboard in 2021!"
Applicants may request an application by sending email to the Chapter at eaa512pvf@gmail.com.
Chapter 512's Ray Scholar for 2020 was Andrew Gordon of Cameron Park. Andrew was awarded a $7,500 scholarship to earn a Sport Pilot certificate. He began flight training in July, 2020, completed his solo and cross-country flights in January, 2021, and is scheduled to complete his flight training with his checkride in late March, 2021.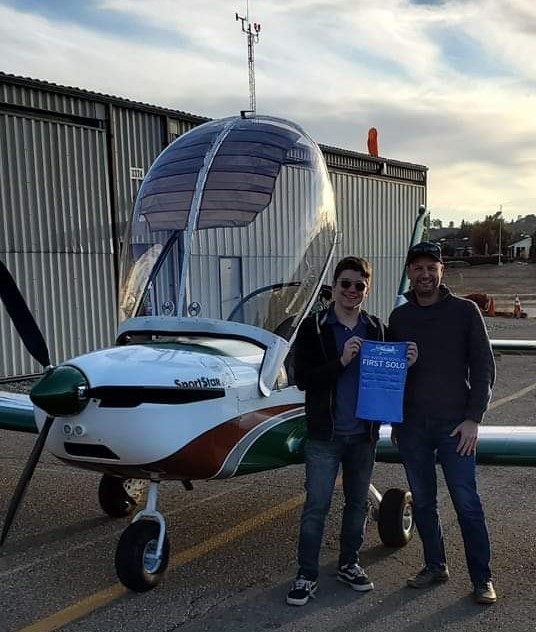 Congratulations to Andrew for this great achievement!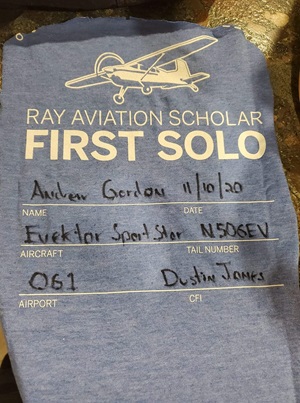 Ben Varozza is our 2022 Ray Scholar who started training at Placerville in 2022, went off to college in Florida last year, and returned with his private pilot certificate. Congratulations Ben! Read his story
.