Whether you fly, build, restore or simply enjoy airplanes and aviation, you are welcome to attend our events and join our Chapter.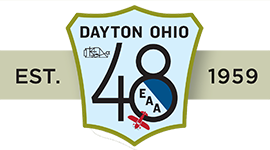 We are a group of aviation enthusiasts, aircraft builders, and pilots who get together with like minded people to share ideas, exchange information, encourage safety, serve the local aviation community and have a lot of fun doing so. Please come to our next meeting or event as our guest.
Moraine Airpark
3800 Clearview Ave.
Moraine, Ohio 45439
937-866-2489
Fax: 937-866-7492
Moraine Airpark
Chapter 48's home base is Moraine Airpark (formerly South Dayton Airport) located a short distance from downtown Dayton. Though no longer an active seaplane base, the river shown in the picture above is the location of the World's first seaplane base where the Wrights experimented with the earliest float planes in 1907.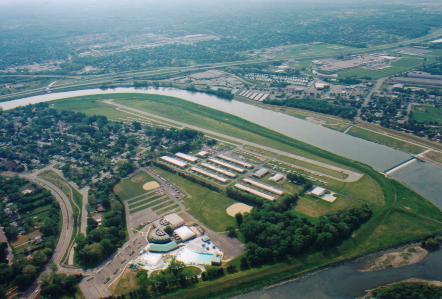 ----------------------------
Follow Us