What's up at BACE?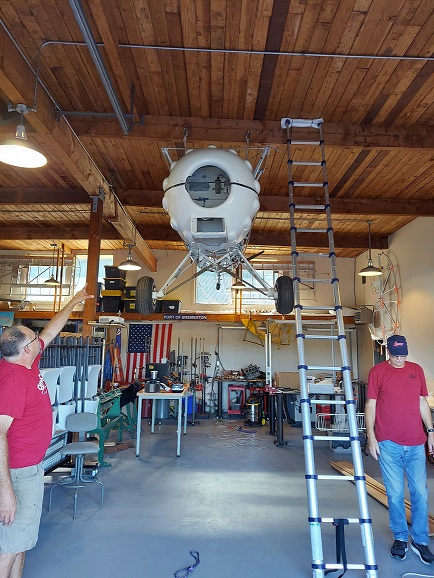 Andy, Mike and Joel got the Murphy flying! At least it is off the ground. This work is in preparation for arrival of the airframe kit, which MJ is picking up from California.
The propulsion system has arrived and can bee seen on the table in the photo above.
This cutting edge technology aircraft build will give youth in our area an opportunity to learn 21st Century skills, opening multiple career paths to them.
Click here for fund raising status.
Join us September 8th at BACE or on Zoom
This will be a hybrid meeting, both in person and via Zoom. We believe we have resolved the previous audio issues, so feel free to join us at 7pm from the comfort of your own home. Or come in person. Potluck starts at 6:15ish, and meeting at 7pm, at BACE.
This month's speaker:
Internationally acclaimed acrobatic flyer Wayne Sargent will take us on a virtual journey to Oshkosh, and talk about adventures in flying!
Want to help make a difference while you shop at Amazon, at no extra cost to you?
Simply select "Experimental Aircraft Association Olympic Rainbirds Chapter 406" as your charity and shop via Amazon Smile.
Amazon will donate a portion of your eligible purchases to EAA Chapter 406, helping us expand our outreach programs.
Whether you fly, build, restore or simply enjoy airplanes and aviation, you are welcome to attend our events and join our Chapter.
Bremerton National Airport (KPWT) is located on State Highway 3, between Bremerton and Belfair in south Kitsap County.
We are a group of aviation enthusiasts, aircraft builders, and pilots who get together with like minded people to share ideas, exchange information, encourage safety, serve the local aviation community and have a lot of fun doing so. Please come to our next meeting or event as our guest.