Simulator Upgrades Complete
A new, simplified 4-screen simulator is up and running at BACE. All current dues paying members have access to this great resource.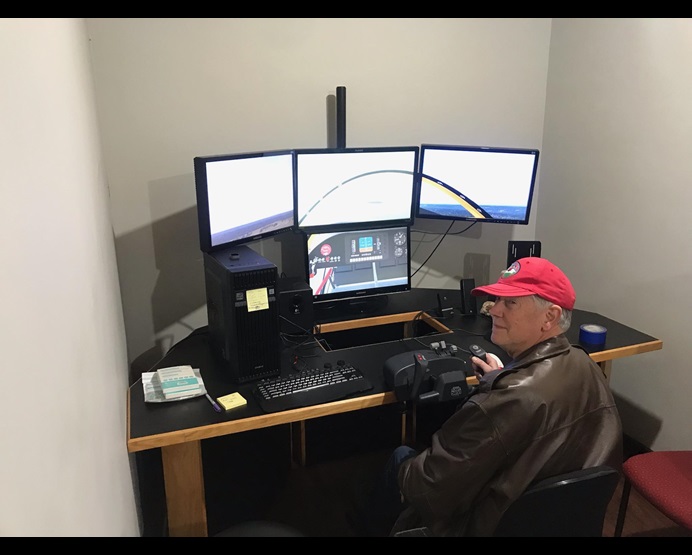 The four screen layout provides improved situational awareness for the operator over a single screen, allowing a much better view out the wind screen, the panel and side windows without needing to swivel the view. Aircraft realism is good, but certainly not the same as actual flight. The simulator does provide excellent procedural training and familiarization with airport environments.
One of the aircraft available in this X-Plane 11 simulator is a Xenos motorglider, allowing members to become familiar with the aircraft currently under construction at BACE.
New sim users need to be checked out by Joel, Mike or George before being turned loose.