The 2021 EAA Chapter 406 Ray Foundation Aviation Scholarship recipient is Morgan Thomas.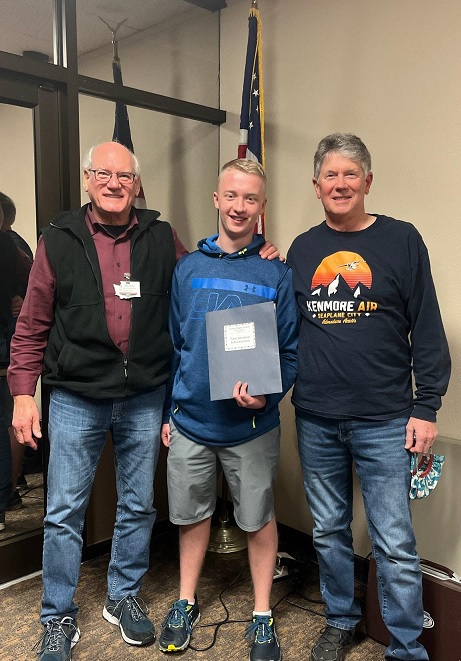 Morgan has had his head in the clouds for as long has he can remember. Our own Doug Haughton will continue to mentor Morgan as he progresses through his private pilot certificate journey. Of course, all chapter members are mentors and the chapter collectively is excited and supportive of Morgan's immersion into the world of aviation.
You can follow his journey on instagram @flyingwithmorgan
The 2020 EAA Chapter 406 Ray Foundation Scholarship recipient is Daniel Bailey.
An additional scholarship has been awarded to Julia Fisher.
Daniel, his mother Deanna and Mary Suligoy at Avian Flight Center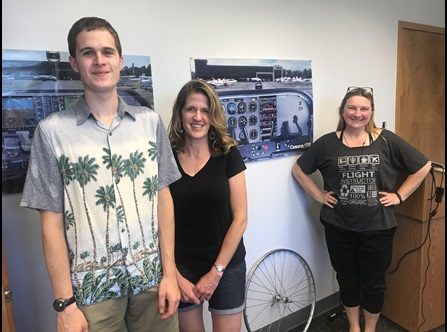 Daniel Bailey, 17 year-old high school student and life-long Hansville resident is this years EAA Ray Scholarship Recipient.
Daniel says, "When I was a little kid, I dreamt of becoming an astronaut. As I grew older, I realized that NASA was no longer doing lunar missions. I was saddened and decided that becoming an astronaut no longer seemed as exciting as it once did. I changed my trajectory and decided that my sights would be set on a career as a pilot. This is due in part to my parents, who were both in the Navy involved with aviation. When I was about nine, I attended a fly-in at the Bremerton airport. While I was there, I experienced a free Young Eagles flight, courtesy of the EAA. I loved it. About four years later, I joined the Civil Air Patrol (CAP) at the Bremerton Airport. I spent my time working up through the ranks. Through CAP I was able to participate in an orientation flight, where I was allowed to take the controls and fly for a bit while we were in the air. It was very exciting, and the pilot taught me a bit about aviation in the process. I attended an EAA fly-in at the Bremerton airport, where I assisted in taking the Young Eagles to their flights. I also attended an RC plane build with the EAA. My dream career goals have become more solid, and I plan on attending the Air Force Academy and later becoming a commercial aviator."
We welcome Daniel as a member of EAA Chapter 406 and offer our support has he pursues his aviation training and ambitions.
UPDATE 11/1/21: Daniel continues to pursue his pilot certificate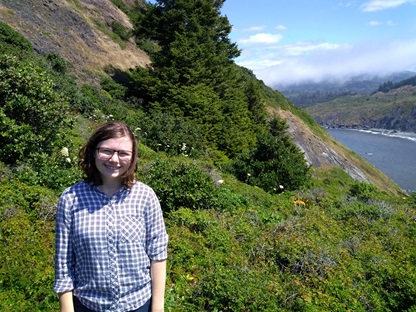 EAA Chapter 406, Bremerton Pilots Association and Avian Flight Center have awarded a flight training scholarship to Julia Fisher
Julia is 17 and is an incoming senior at Covenant High School in Tacoma. There, she is involved in drama, tutoring outreach, and as an officer in Honor Society. When she can get away from school, she often goes flying with her family. She has been flying in her family's Cessna Cardinal since before she could walk. Some of her favorite memories include airplane camping in Idaho and Montana and visiting fly ins such as the Arlington Fly In. When she isn't flying, she enjoys reading, arts and crafts, and playing board games.
We welcome Julia as a member of EAA Chapter 406 and are excited as she begins her flight training, continuing her families aviation traditions.
UPDATE Summer 2021: Julia has completed her flight training and is now pursuing an engineering degree at an Oregon university.