March 17, 2021 Jessica Postle continues her flight training.
Although no longer funded by the Ray Aviation Scholarship Jessica continues toward her career in aviation. The young aviatrix has passed the written test and passed the checkride for her Private Pilot License, has completed the requirements and earned her instrument rating and is diligently working on her commercial certificate. Congratulations to Jessi from the members of EAA chapter 402!
Our local 402 Ray Aviation Scholar Jessica Postle achieves her solo!
Having received the Ray Aviation Scholarship in May, Jessica has been quick to make her solo flight! She soloed on July 17th and is continuing her flight training and is studying for the written test.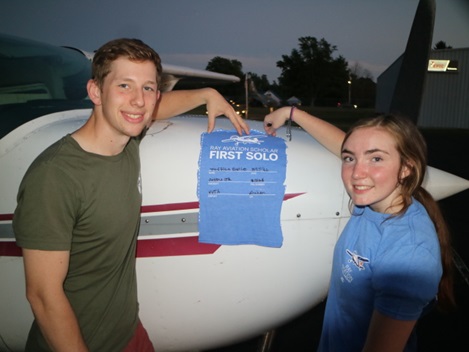 Congratulations Jessica!
Ray Aviation Scholarship Opportunity Presented to Newark Resident by Local EAA Chapter 402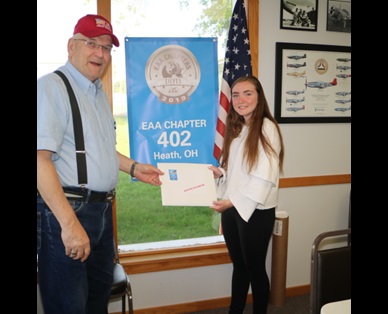 Newark, Ohio, May 28, 2020 – Eighteen year old Jessica Postle of Newark, Ohio has received a unique full scholarship opportunity for flight training, thanks to EAA Chapter 402 of Newark/Heath and the Ray Aviation Scholarship program administered by the Experimental Aircraft Association in Oshkosh, Wisconsin.