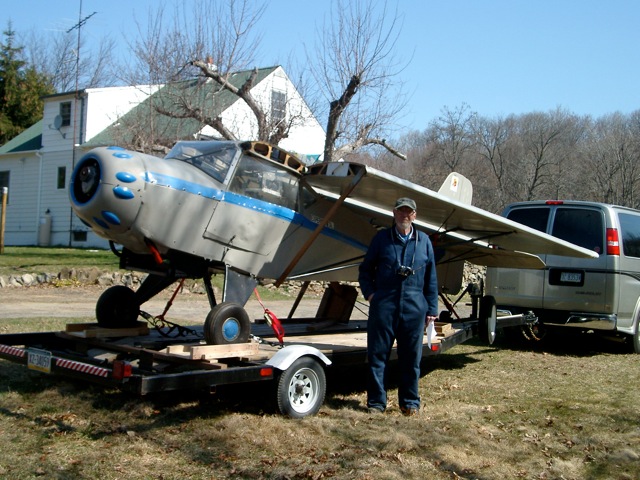 Above is a photo of a damaged Kitfox IV David Dodd and Ken Jones brought back from NY state. It had damage to the cockpit area where the landing gear is attached. Also in the photo is Charles Broschart who donated the Kitfox IV to Chapter 36 so we could rebuild it. Charles built and flew this aircraft for many years. He chose us for his donation in the hope that a lot of young people would learn the fundamentals of aircraft and aviation through it's restoration.
The project started in 2009 and we sold the Kitfox in 2012.

We sincerely express our thanks to Ken Jones for spearheading the acquisition of this project and for his work selling the aircraft.

We would also like to thank Bob Hixon who was chairman of the group working on this project.