EAA Chapter 36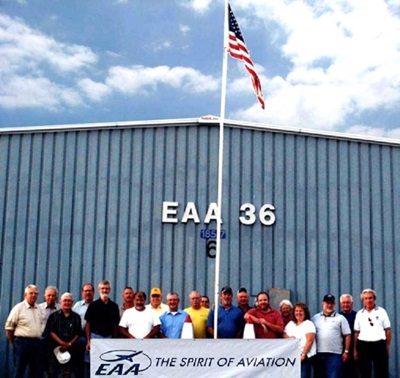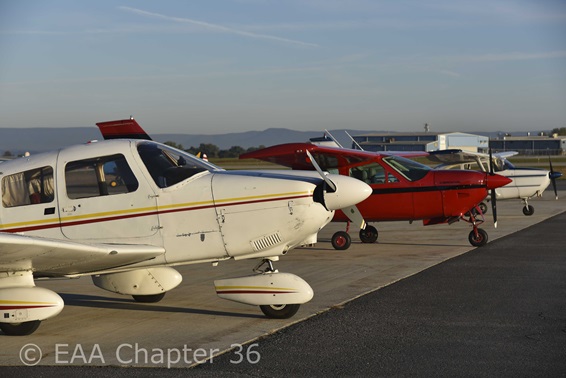 EAA's local chapters are about people, bringing together individuals interested in learning more about aviation as well as sharing their own knowledge.
Chapter members are involved in a variety of social and educational activities, including Young Eagles rallies, fly-ins, building seminars, and more, to build awareness in the community.
EAA Chapter 36, Chartered on November 14, 1957, is a proud Member of The Association, (EAA), the leading organization for people who love recreational aviation. That means the doors are open to pilots and non-pilots alike, who love aviation and its history, or just want to learn more about the fun of flying, and the personal fulfillment of completion. As a member, you're invited and encouraged to take advantage of the numerous EAA educational and mentor programs designed to make your interest in aviation even more enjoyable, and EAA Chapter 36 takes that mission to a personal level.
We are located off Interstate 81, PA exit 1, between Hagerstown, MD and the PA State Line along US Route 11. Chapter 36 operations are located on the Hagerstown Airport, in the EAA hangar on the (west apron), T hangar area. Through Chapter membership, individuals have access to technical knowledge and know-how in the safe construction and maintenance of aircraft. We are particularly advantaged in having among our members a significant number of experienced builders and restorers as well as trained airframe and power plant mechanics and teachers. Our membership numbers over 50 pilots, builders, and general aviation enthusiasts.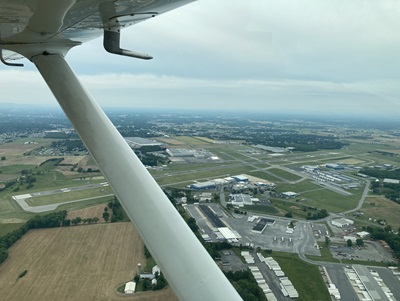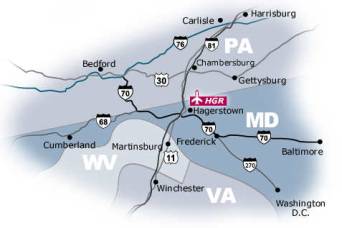 Our Chapter enables a network to develop where EAA Members may assist each other and share their expertise. This typically includes homebuilders working together, Technical Counselors and Flight Advisors providing their support. But, it also involves people with many other common aviation interests sharing their experiences and helping each other. A Chapter's membership represents a wealth of aviation knowledge, skills and resources. Sharing of the skills, knowledge and experience of other EAA Members was one of the original, founding tenants of the EAA. EAA Chapter 36 encourages members participation in all events and projects.
As with the EAA, pilot certification is not a requirement for membership. EAA Chapter 36 is a 501(c)3 nonprofit corporation. Our regular membership meetings are held the First Tuesday of each month at 7:30 PM. Executive meetings for all Officers and other interested members will be on a call basis.
Our chapter is part of the worldwide network of EAA chapters. EAA embodies the spirit of aviation through the world's most engaged community of aviation enthusiasts. EAA's 170,000 plus members enjoy the fun and camaraderie of sharing their passion for flying, building and restoring recreational aircraft. To find out more about EAA and our programs and services, please visit our home page at EAA.org.