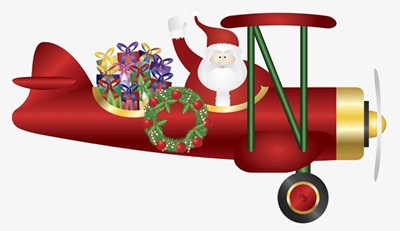 Please join us on Saturday, December 10, 2022, for our annual Holiday Luncheon. Catering is by food truck impresario, Jonny Hale, who so deliciously catered last year's Luncheon.
Our social hour begins at 11:00, lunch will be served at 12:00, and the gift exchange will follow (please bring a wrapped gift valued at ~$15, and try not to be too embarrassing).
This year we have a menu with two delicious choices:
New York Strip Steak with garlic burgundy mushrooms, jumbo prawns, and asparagus with garlic mashed potatoes
Sliced Turkey Breast with mashed potatoes and brown giblet gravy, broccoli rob and carrots, and cranberry sauce
Each entree will come with choice of Caesar Salad or a fresh garden arugula salad with either ranch or pomegranate vinaigrette dressing.
We will be providing iced tea, coffee, and soda...but you are welcome to bring your own wine, or other holiday beverage, for yourself or to share.
All of Jonny's food is certified Yummy.
If you purchase a ticket by clicking on the button below, the cost is $31.11. If you purchase a ticket in person at the November 12, 2022, Chapter Gathering, paying by either cash or check, the cost is $30. This price is all inclusive including waitstaff and gratuity.
Space is limited so buy your tickets now... simply click on the button below.
Ticket sales END at midnight November 30, 2022.
Tickets will not be for sale on the day of the event.
If you purchase your 2022 Holiday Luncheon tickets here, online, please bring your receipt to the Luncheon.
Helpfull hint:
A PayPal account is not necessary, simply select Check Out (Pay without a PayPal account) and then select Pay with Debit or Credit Card.
After adding your first meal to your Cart, click on Continue Shopping to bring you back here to add another meal to your Cart. When finished adding meals simply click on Check Out.