This is Frank Hofmann's Bushby Mustang II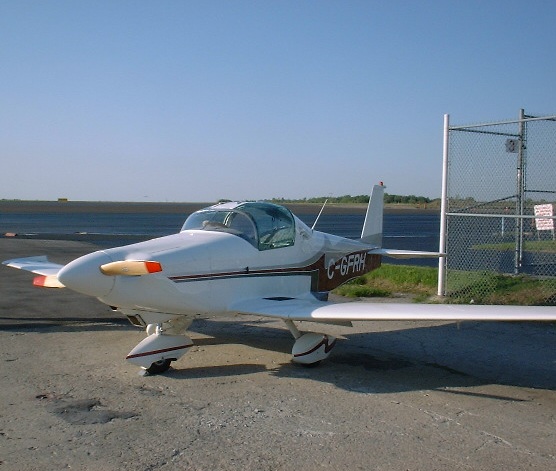 This is what Frank has to say about his project:
"This is my Bushby Mustang II, the second one I've built. The first was a taildragger and took me four years to complete. Although I expected this one to go faster, it took 13 years to complete due to increased professional demands. C-GFRH is a folding wing, 160hp version of Bob Bushby's excellent all-metal design. It sports some modifications, among them gull wing doors and an integral fuel tank in the center section leading edges. It also has an autopilot, coupled GPS, strobes, and an electronic angle of attack indicator. My flying partner (and wife) hatched the inspired paint scheme. Although the airplane is used primarily for travel to visit family (160mph cruise @ 2,400 rpm and 24" Hg), it also represents the sports car I never had. To all who've dreamed of building - do it!"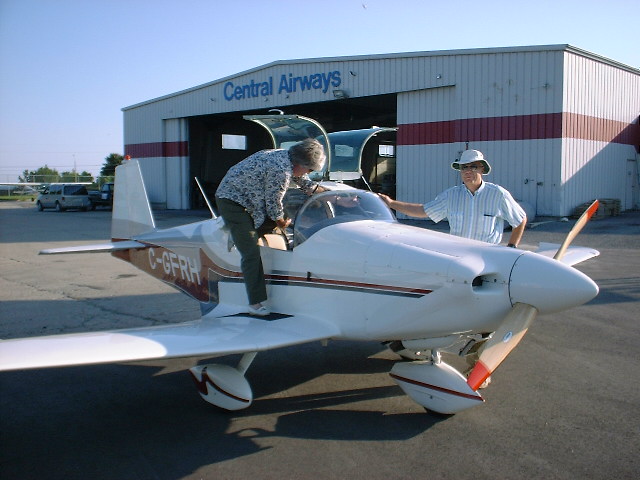 As it turns out, Frank is also an accomplished piano player...or maybe that's "piano pilot".