Through the generous support of the Ray Foundation, EAA provides up to $11,000 to deserving youths for their flight training expenses, totaling $1,800,000 in scholarships annually.
In 2019, our chapter was selected by EAA to administer a Ray Aviation scholarship.
Our scholarship recipient, Sonja, successfully completed her training and is now a private pilot!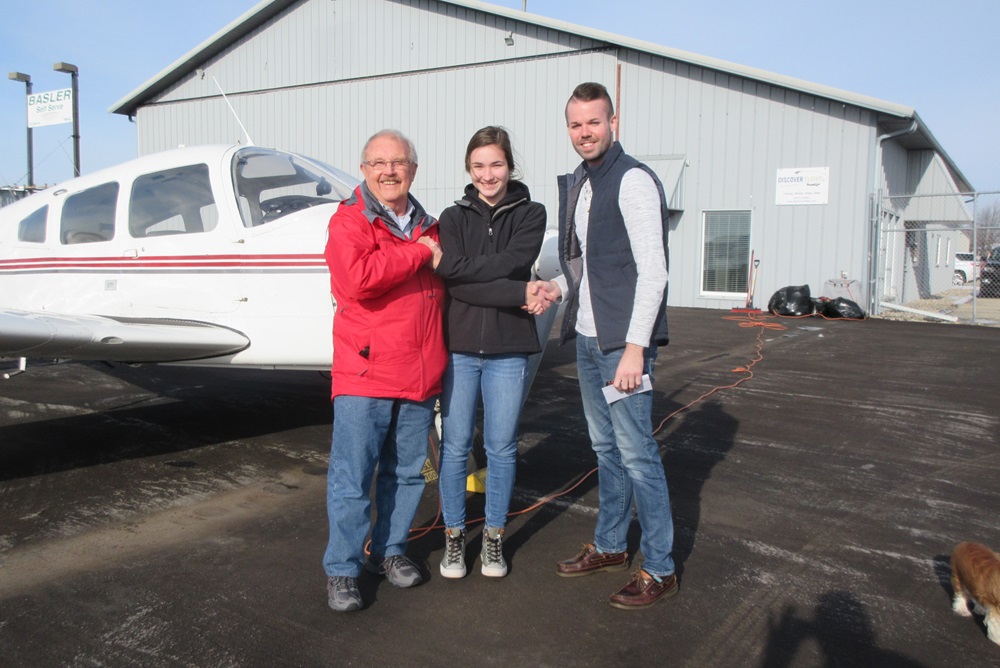 Sonja receiving congratulations from FAA Designated Pilot Examiner Dick Hanusa (left) and her CFI Jamie Pittman of Discover Flight, LLC in Oshkosh.