Our Chapter is selling Raffle Tickets for The Great 2021 EAA Aircraft Raffle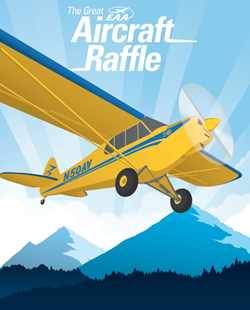 Tickets are $100 apiece and a portion of the ticket price will support our chapter as well as EAA's programs.
You must purchase the ticket in Wisconsin. If you are flying into KOSH , we'll meet you at the airport (or somewhere else in Oshkosh) and sell you tickets. Remember, you can purchase them for other people, however the sale must take place in Wisconsin.
The Great 2021 Aircraft Raffle has been relaunched as of August 10, 2020. The new drawing will take place on August 1, 2021, at EAA AirVenture Oshkosh 2021.
The prize is a one of a kind Super Cub clone valued at $150,000. This raffle aircraft—a S-LSA PA-18 replica—is from-the-ground-up customized in a spectacular 50 Years in OSH theme and paint scheme. The winner can also elect a cash prize of $25,000 in lieu of the aircraft.
Email EAA252@gmail.com or call 920-376-5175 to arrange a ticket purchase.
Thanks for supporting our chapter and EAA!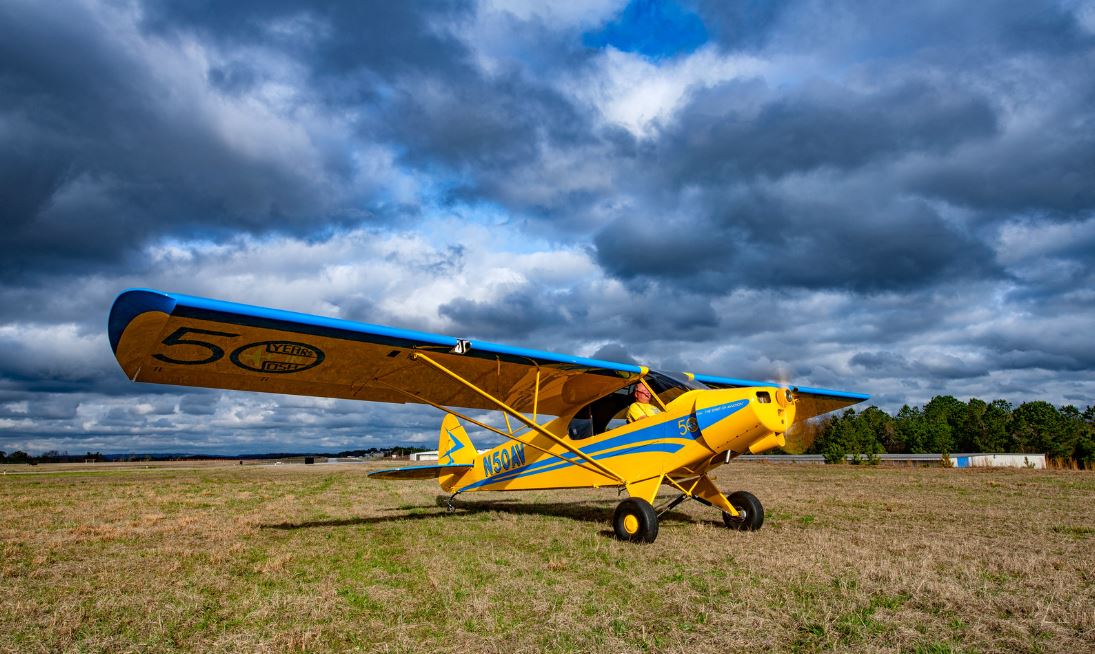 Photo courtesy of EAA.
This stunning aircraft is feature-packed and will be valued at $150,000:

Manufactured by C & D Aviation as an S-LSA

4-piece, easy-access boot cowling for servicing

Split nose bowl

Wingtip skids

ACME shocks

Grove brake system

8.00 x 6.00 tires

Single 18-gallon tank – left

Cloth interior

Fully-adjustable front seat with Oregon Aero seat cushions and folding back for easier cabin access

Overhead trim control closer to back seat

Removable panels under belly, under cabin, and tail

Standard VFR Panel, iPad mount, ADS-B in and out, LED lighting

Landing gear with steps for fueling

Custom Sensenich wood propeller with EAA 50 Years in OSH logo

Head seat hooks

Float fittings

201 cubic-inch experimental motor with stainless exhaust, 118 HP

Larger door opening for easier cabin access

Vortex generators

Scheme Designers paint scheme
When you make a raffle ticket purchase, you're supporting EAA programs that educate, engage, empower, and inspire the aviators and enthusiasts of tomorrow.
The EAA Aviation Foundation Aircraft Raffle and all entries are governed by the official rules.
Winner is responsible for all applicable taxes.
Email EAA252@gmail.com to arrange a ticket purchase.