Register to attend our second-annual EAA Homebuilders Week online event on January 24-28, 2022! The full schedule of events is detailed below, where you can click the presentation title to register.
MONDAY, JANUARY 24
Do you know someone pursuing a degree in an aviation-related career?
Tell them to apply for an
EAA Post-Secondary Scholarship!
If you know someone who is planning to attend a collegiate-level program in the United States, encourage them to apply for a post-secondary scholarship!
Many types of programs may be eligible:
Aerospace or aviation training
Aerospace or aeronautical engineering
Aviation management
Air traffic control
A&P certification
Commercial airline pilot
Other STEM fields
Learn more about the scholarship qualifications atEAA.org/Scholarships. One application qualifies you for multiple scholarships. The scholarship application deadline is January 31, 2022.
Support EAA Scholarships
Through many generous donors, EAA awards more than $75,000 in scholarships for students attending a post-secondary institution with a focus on aviation. The donors who provide gifts to support EAA's scholarships are committed to maintaining aviation's future leadership. Scholarships offer a meaningful way to help students with a dream to become the innovators, aviators, and engineers of tomorrow.
November 11, 2021 Fellow EAA member looking for an ultralight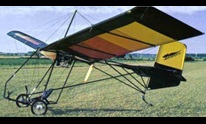 I am contacting your chapter in an attempt to locate Teratorn TA, an early 1980's ultralight for sale. Can you please inquire among your membership; even a partial or non-airworthy subject would be acceptable.
Joseph Jagr, EAA 520041, phone (573)674-4009, e-mail: jjagraviat@hotmail.com
September 28, 2021 The Kitfox has been sold!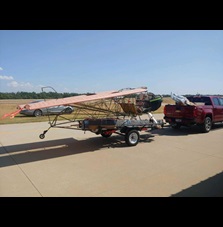 The following quote was passed along from Victoria,
"Our fair Kitfox has a new owner and is off to Idaho. I also want to express my appreciation and gratitude for EVERYONE who has donated time, energy and effort on this project. I have had more fun than I ever could have imagined and learned a ton along the way as well. Regardless of whether or not the Kitfox sells tomorrow – this is not the end of our learning journey. It is our goal to replace the Kitfox with an aircraft that is closer to completion, cheaper to insure, and easier to get checked out in. That could be next week, or it could be six months from now it just depends on finding the right project at the right price."
Before you know it, there will be a new exciting opportunity for everyone to learn on. Wonder what it will be?
Antonin Stoddard Soloed!!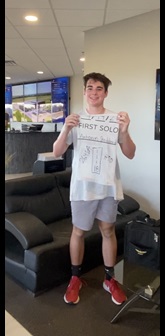 Our Ray Aviation scholar for this year, and also a recipient of the Sundance Flight Academy Scholarship on September 19th, 2021, left the surly bonds of Earth and piloted an aircraft without the ever watchful eye of a flight instructor. If you see Antonin, be sure to congratulate him on this accomplishment.
Victoria Stevens Passes her Check ride!
Victoria Stevens received her private pilot certificate on May 13th, 2021. She took the check ride on her 17th birthday with Janusz Abczynski.
Lawson Laslo Passes his Check ride!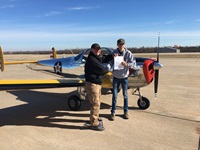 Congratulations to Ray Aviation Scholarship recipient and EAA Chapter 24 member Lawson Laslo on passing the check ride for his Private Pilot Certificate! On Monday morning, February 1, Lawson flew his beautiful 1946 Ercoupe, with Designated Pilot Examiner (DPE) Janusz Abczynski and passed his private pilot check ride. Lawson had soloed on his sixteenth birthday in January 2020 and has since been accumulating proficiency and flight training in a multiple aircraft. Although the check ride was originally scheduled to occur on Lawson's seventeenth birthday, a mandatory FAA/DPE meeting forced the rescheduling of the check ride to five days later.
Final Sundance Scholars Announced at November Chapter Meeting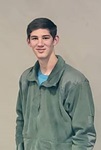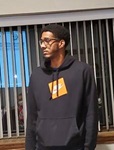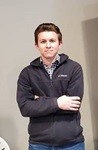 Chapter 24 announced their last three Sundance Flight Academy Scholars for 2020: Seth Johnson, Dominic Goode, and Foster Becquet! The chapter is accepting applications for 2021.
Victoria Passes her Knowledge Test
Victoria Stevens passed her knowledge test on Monday, November 2nd.
Three More Scholars Awarded Sundance Flight Academy Scholarship

Congratulations Aidan Fox, Caleb Veal, and Rylan Flurry! Happy flight lessons!
Lawson Passes his Knowledge Test!

Lawson passed the FAA knowledge test on July 7th with flying colors. Congratulations Lawson!
Victoria Stevens Solos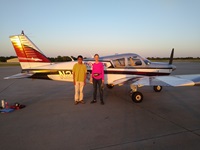 The first Sundance Flight Academy scholar soloed on the evening of June 13th! She will continue her flight training at Sundance.
New Scholars Awarded Sundance Flight Academy Scholarship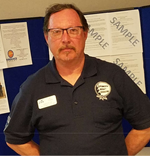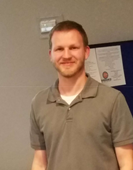 Nick Rutledge and BIll Pickle were awarded the Sundance Flight Academy Scholarship at the March chapter meeting. Both have volunteered at various aviation events.
Ray Aviation Scholar Announced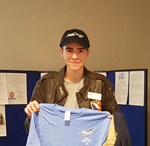 Lawson Laslo was awarded the $10,000 Ray Aviation Scholarship by EAA Chapter 24 at the February chapter meeting.
First Scholar Awarded Sundance Flight Academy Scholarship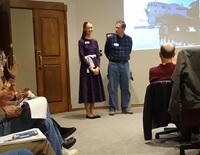 Chapter 24 awarded the first Sundance Flight Academy Scholarship to Victoria Stevens at the February chapter meeting on 13th. Her first flight lesson took place on March 4th.
Lawson Laslo Solos!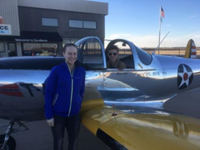 Lawson soloed on Monday, January 27th. The flight was in a 1946 Ercoupe that Lawson helped restore. About 18 relatives, friends, EAA Chapter 24 members, and airport bums witnessed the solo flight. The flight was followed by a birthday/solo party at Lawson's hangar. We are all very proud of Lawson!