(We could not do AirVenture in 2020, so we did our own, Back in Rockford)
July 25, 2020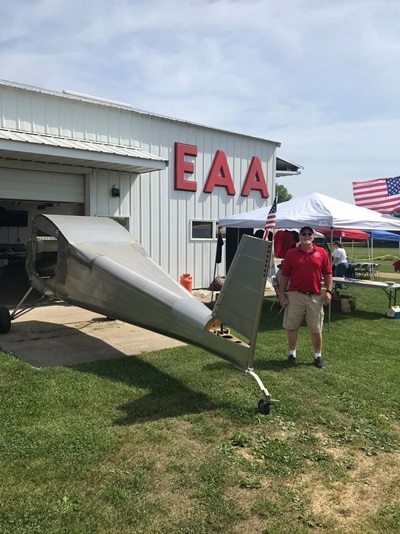 ---
Check out Brian's video of the event!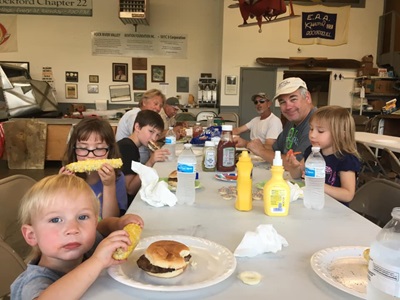 And Carter even got some coverage:
Experimental Aircraft Association inspires youth in Rockford
Chapter 22 entered the Murphy Rebel in the the Loves Park, IL, Memorial Day parade on May 25 2019, and won the award for best military float: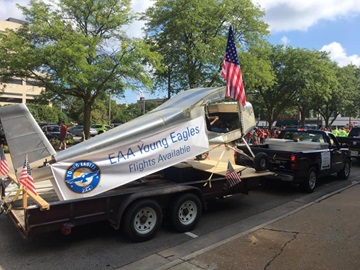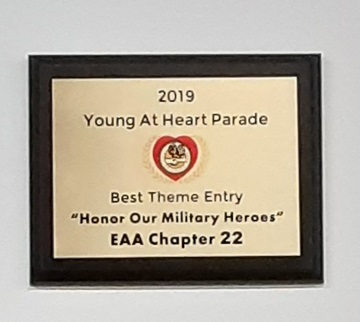 Chapter 22 hosted the EAA B-17G visit to Rockford, welcoming aviation enthusiasts as well as some special WW2 veterans! We had a pilot, a tail gunner, and a bombardier tour the aircraft.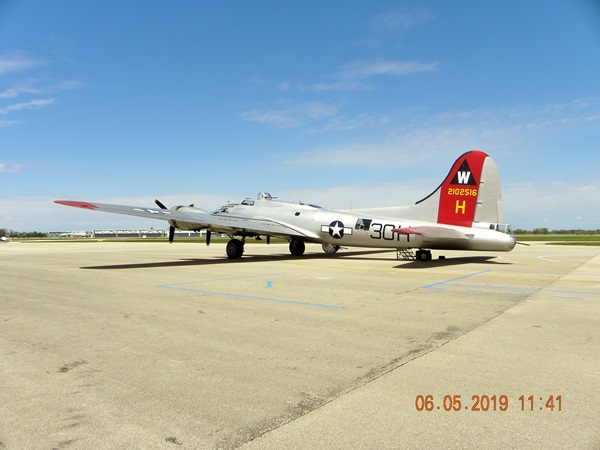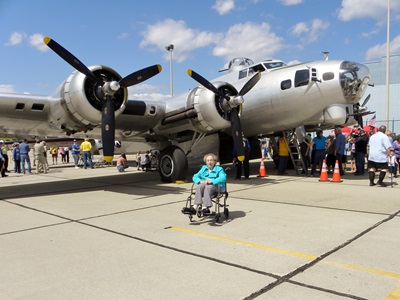 Rosie the Riveter Harriet Guentzel poses in front of aircraft for which she built the gyroscopes. Her husband was a Radioman on B-17's during WWII for 35 missions over Germany.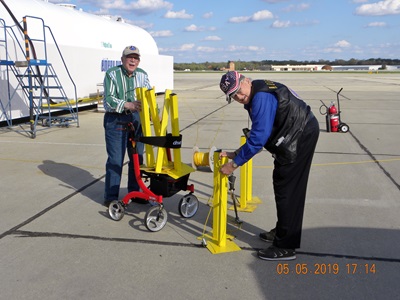 Long time EAA Members use their cane and walker to assist them with cleanup after the B-17 weekend visit in 2019.
New EAA member and very recent B-17 flight passenger Gerry VanAlstyne on the right helps clean up. He bought a jacket too.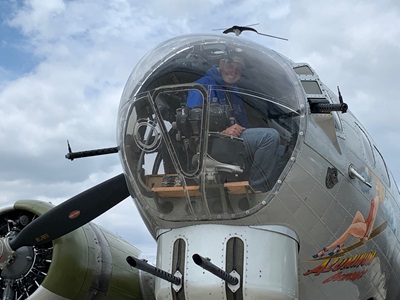 Is that Mark, the bombardier, up there???