My father, Buck Hilbert (and my other older brother, Chip Wilson) taught me to fly in an Aeronca Champ. I soloed a few weeks before my 16th birthday.
I have been playing with and working on airplanes ever since. I started getting involved with EAA Chapter 22 in the early 1990s.
I bought a Luscombe 8A in 1995 from another long time EAA member, aircraft builder, restorer, and great friend, Gerrit Versendaal.
In 2001, I got my A&P at Rock Valley College followed by my IA 3 years later.
In 2015 Lance Anderson, Michael Muser and myself purchased an Aeronca Champ and started a flying club at Cottonwood Airport.
In July of 2018 my brother Bob and I bought our dad's old Aeronca C3. EAA Chapter 22 is a great bunch. Keep 'em flying!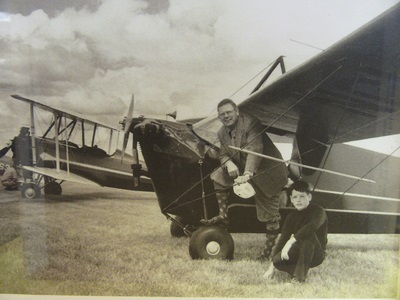 The first picture is my dad and me in the early 1970s with the C3 at Oshkosh. The second picture is me and the C3.