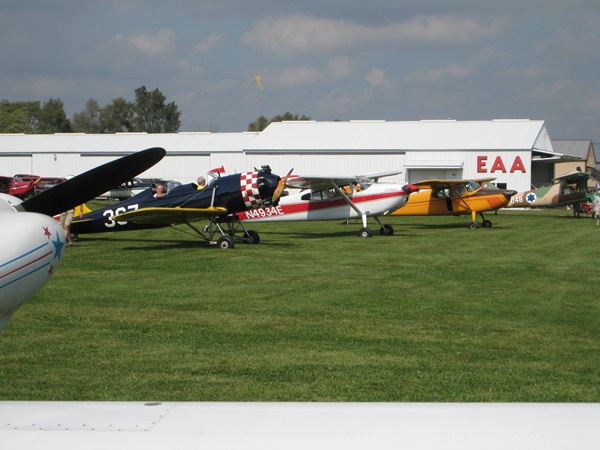 Unless otherwise noted, all events are at the EAA Hanger at:
1C8 Cottonwood Airport, 5105 Auburn St., Rockford, IL 61101.
EAA B-25 "Berlin Express" at RFD!
Chapter 22 is hosting EAA's B-25 on September 16 - 19 at Chronos Aviation, 5121 Falcon Rd, Rockford, on the east side of the Rockford International Airport. Experience history and take a flight on this historic warbird, or get an up-close look with a ground tour. Register for a flight at here for $360/$400. Come see this historic aircraft, for free, or take a ground tour through it for only $10. On Friday and Saturday, lunch will be provided for a very reasonable cost by the Rockford VFW and by the 100 Strong Rockford community group.
Young Eagles
We will be flying Young Eagles on Saturday, September 18, at the Rockford Airport while the B-25 is here.
Founded in 1992, the Young Eagles program is dedicated to giving youth ages 8–17, an opportunity to go flying in a general aviation airplane. These flights are offered free of charge and are made possible through the generosity of EAA member volunteers. For more information from EAA headquarters about the Young Eagles program, visit www.youngeagles.org. Parental or guardian signature giving permission is required.
Chapter Executive Board Meeting
Sept. 14 will be the Board Meeting at 7:00 PM.
On the agenda;

1) EAA B-25 visit debrief.
2) October Fly-in/Drive-in: final plans and who is doing what.

3) Elections

4) Christmas Party planning
Ground School!
Ground school starts on Wednesdays, beginning September 8. Anyone who wants work toward their private license written exam, or to just brush up and learn more is welcome to join us.
Monthly Meetings

We meet the 1st Tuesday of every Month. September's monthly meeting will be on Tuesday, 7th. Our speaker will be Dale Meyers, who will talk about flying the A-3 "Whale," the largest plane on aircraft carriers back then. He will answer any questions from the members.

We will also be looking for volunteers to help with the visit of the EAA B-25 "Berlin Express" on September 16 - 19. We will need lots of help then!
The meeting will start with a cookout starting at 6:00 PM, with the meeting starting at 7:00. Come join us for an interesting evening! Lots of hangar flying, (and maybe some real flying too!)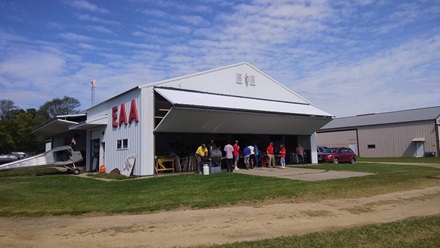 Build Nights!

Every Monday, from 6:30 PM to 9:00 PM, we work on building a Murphy Rebel. This is a longer term project that develops specialized manufacturing skills.
Every Thursday, from 6:30 PM to 9:00 PM, we normally work on reassembling a Cessna 150, for possible future use in a chapter flying club! However, the Thursday build nights are cancelled until our build manager gets back from a hurt leg! We anticipate having it back together much sooner than the Rebel. The skills for this one are more assembly than manufacturing. The wings are off and stripped, and are getting a new fuel tank installed. The engine is disassembled and will get an "refreshing" before we reinstall it.

Everyone is welcome at Build Nights. Give us a hand and learn how an airplane is made. No experience needed. We all enjoy watching these projects make progress!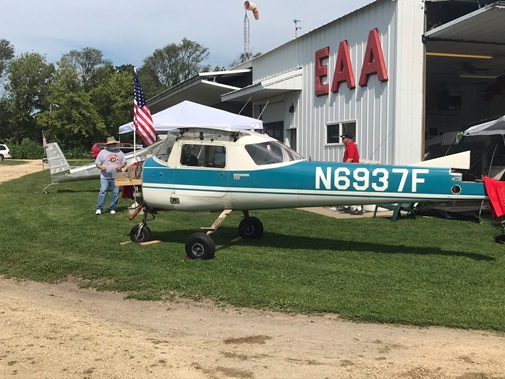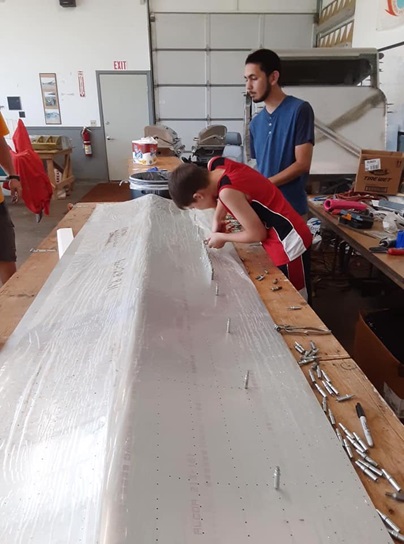 VMC Club!
The third Wednesday of every month, from 7:00 PM to 8:00 PM, we view flying scenarios of "how airmen have tried to kill themselves this month" and share ways to fly safely. "What would you do???" All pilots and pilot wannabees are welcome! WINGS credit is available.
Flying Start and Eagle Flights

EAA's Eagle Flights® is a free introductory flight experience and informal mentoring program designed to welcome and encourage adults who want to discover flying, but don't know how or where to take that first step. (Come and ask, and we'll get you in the air!)

Upcoming:


Fall Fly-in and Drive-in Lunch

-- Coming up in October
Bring the family out to Cottonwood Airport from 10:00 to 2:00 for some Sloppy-Joes and airplanes! We will have an open house (open hangars!) to show off the birds! Fly in or drive! Show off your ride! Airplane rides! Old airplanes! Old cars! Old pilots! ;-)