Our chapter will be doing material improvements to the Europa XS. At the same time, we will educate chapter members and attending guests on the subjects of powerplant, airframe and avionics inspections, avionics installation and procedures for weight and balance for XS. All material improvements will get this aircraft up to FAA latest standards for passing the annual inspection. Afterwards the EAA Chapter 175 will sell the aircraft for funding our chapter programs.
Our Chapter Technical Counselor "Bud" Alan Yerly will be in charge of this project. If you want to be involved with this project, contact Bud by phone (813) 244-8354 or with email budyerly@msn.com .
Bud's syllabus of instruction for shop or chapter presentation would include:
Maintenance/Building stuff (because you built it doesn't mean you can maintain it):
Owners guide to airframe general inspections:
A proper airframe inspection checklist. How to find what is required.
Your responsibilities as an owner or builder to review your AD/SB/SL for airframe and engine.
Your responsibility as a builder doing a condition inspection on your aircraft.
Your owner ability to prepare and inspect your aircraft for AI review and sign off.
Jacking and tire change equipment and procedures.
Retraction test procedures.
What is required to be placed into the log book on a condition inspection.
Owners guide to powerplant inspections:
Engine inspection techniques for builders/owners.
Propeller and propeller to engine inspection.
Fuel system cleaning and servicing (significant cause of engine failures is experimental fuel systems).
Engine sensor install and testing. (You don't know what's wrong if you don't trust your gauges.)
Engine tune, compression checks and oil checks.
Pilot Stuff:
Loss of control prevention through the following:
Aircraft rigging and checking for builders and owners. Understanding how and why.
Stall warning devices and AOA indicators and how they work or don't.
A practical guide to weight and balance for normal/XC operations.
Weight and Balance equipment and procedures. (This is highly recommended for all.)
Avionics installation and commonly forgotten about inspections:
ELT inspection requirements.
Transponder inspection and testing for owners. What has to be done every two years.
ADS-B upgrades for older aircraft. What you need to know before installing or talking to your avionics shop.
Pitot static checks. How to make my experimental aircraft easy to do IFR checks.
Here are photos of the training and work being done on the Europa aircraft.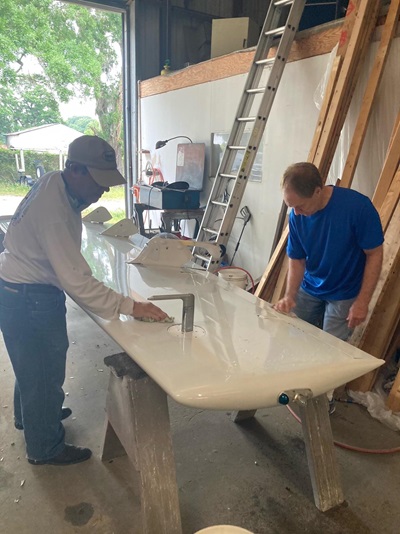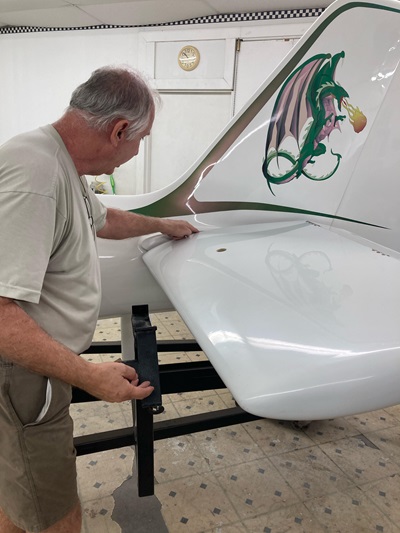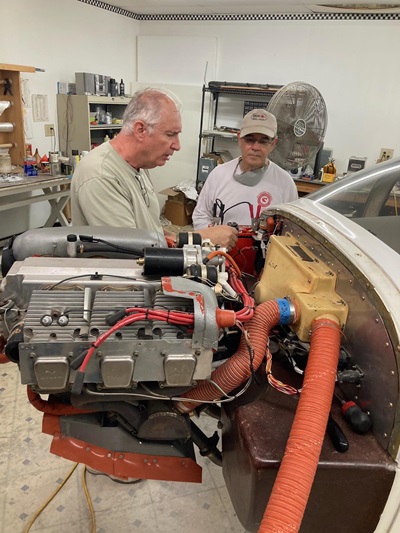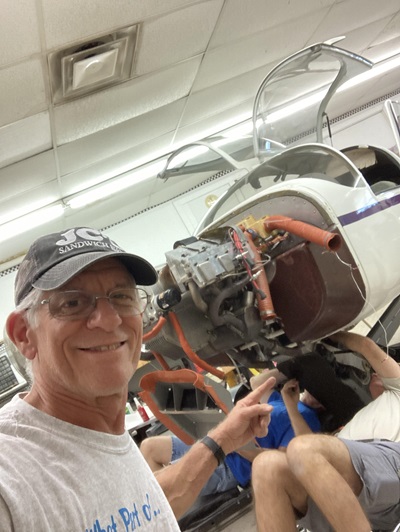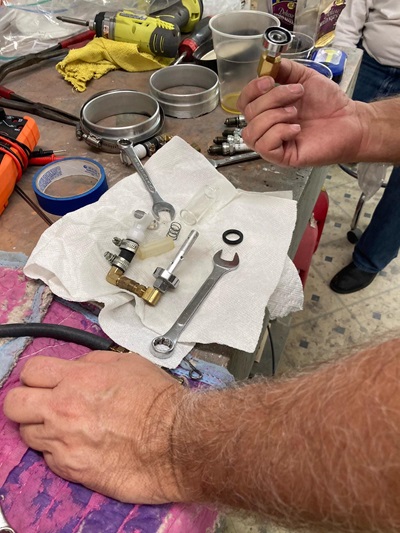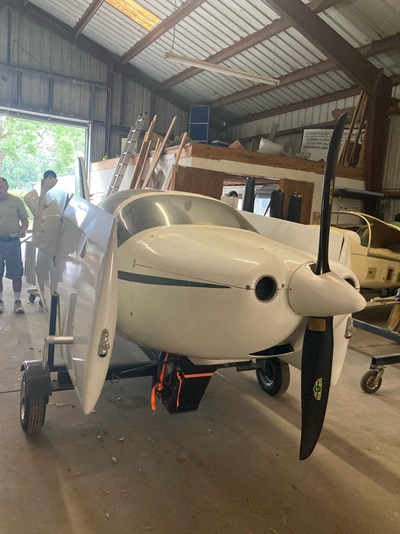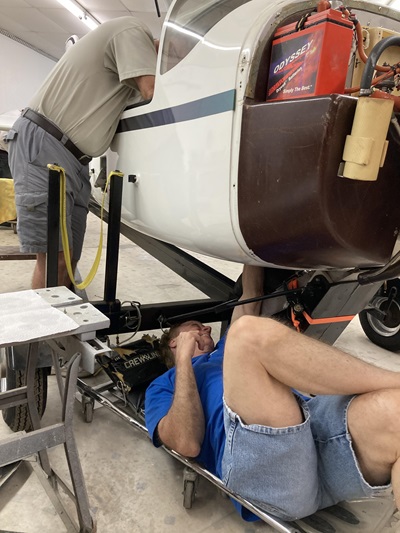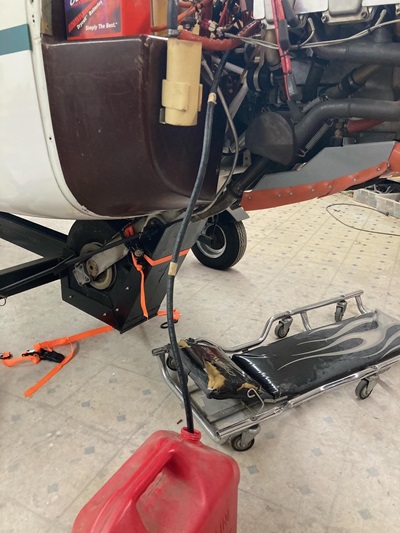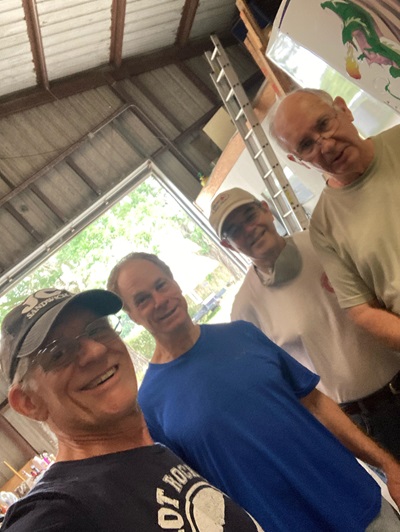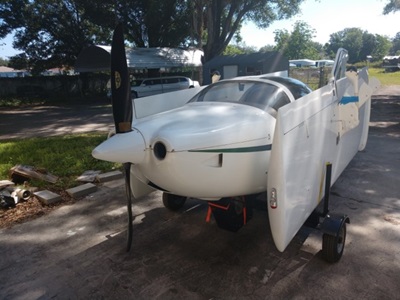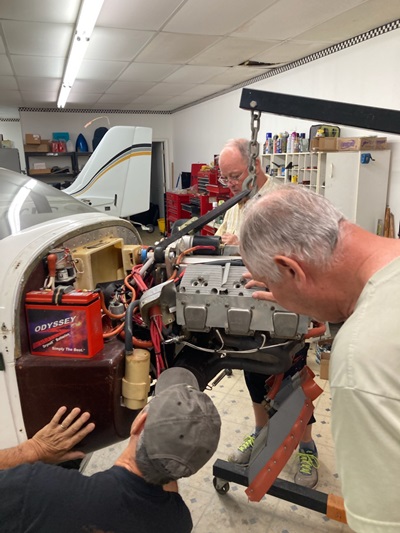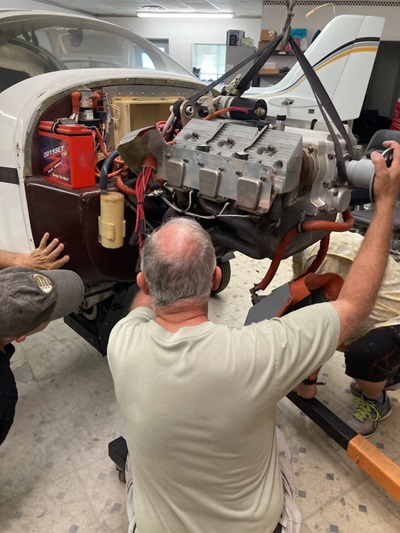 RETURN TO EAA CHAPTER 175 PROJECT PAGE