May 14, 2020
EAA Chapter 175. Inc. is now Federal Non-Profit 501 (C) (3) Status and shows us on the Publication 78 database. Reference EIN is 84-4749924.
April 27, 2020
There is a new added link to the website that you may want to read on EAA Sun and Fun of 1978. Also in Newsletters of Today and the Past website link. I added about 10 years of past NewsLetters (Smoke Signals). Also will be adding more through the month once we are done scanning each issue. I have issues dated back to 1967.
March 17, 2020
SUN 'n FUN Aerospace Expo
Event Update as of March 17th
SUN 'n FUN
and the
Aerospace Center for Excellence
are deeply concerned about the developing crisis with COVID-19 and understand our responsibility to help in the fight against the spread of the disease. Our first priority is always the health, safety, and well-being of our patrons, partners, staff and volunteers.
With the full support of Polk County, the City of Lakeland, Lakeland Linder International Airport, and the FAA, at this time we have
tentatively
postponed
the 2020 SUN 'n FUN Aerospace Expo until May 5th-10th, and will make a final determination on our ability to do so no later than April 17th.
The Sign is up and Showing our colors and our establishment at our CEC building (Chapter Educational Center).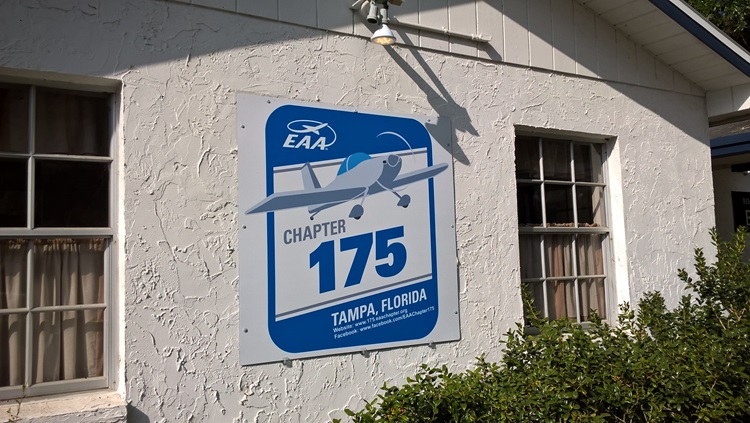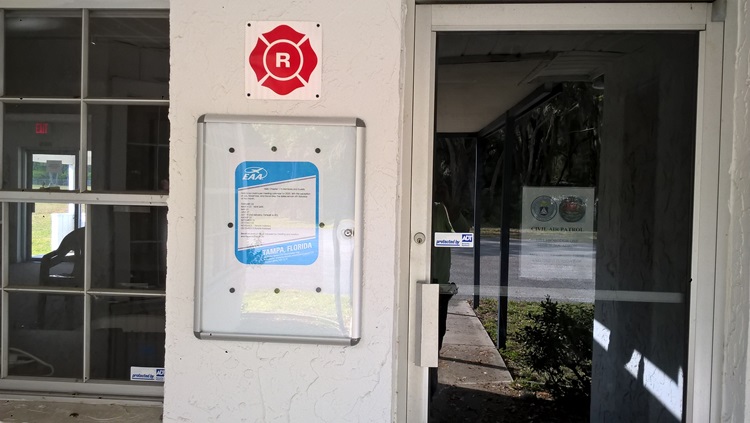 Febuary 22, 2020
Members and Guests,
Due to a conflict arising out of a need to get Sun-n-Fun volunteers their wrist bands further in advance, it was decided by a vote of the members at the February meeting that the March meeting will be moved up a week. The March meeting will now occur on week #3 instead of 4.
*** Please plan to attend the March meeting on Saturday March 21st. ***

Also, I wanted to clear up some confusion regarding our Facebook Group and Page. Chapter 175 has both a FB Group and a FB Page.
The FB Group is private and for paid members only. This is where you find information that is not available to the general public such as financials and other documents, it is also a place for private conversation with other members.
The FB Page is for public consumption. This is where we advertise events and other information to the public and anyone can receive information here by just "Liking" the page. To find it on FB just do a search for EAA Chapter 175.
If you are a member and not on the FB Group, send me an email and I will add you to the group.
Tom Beiser
Febuary 21, 2020
At 5:00 pm , the new EAA Chapter 175 website is up and going. Still adding more pages to links and some adjustments later on this month. And any one out there has the old issues of newsletters (Smoke Signals) please contact me. Mike Newman , Email: solar1mike@yahoo.com