EAA Chapter 1644 recently received the donation of a Pietenpol Aircamper project airplane. Our plans are to complete it to a flyable condition. During the process of construction, we will be involving community youth to create interest in aviation and knowledge of aeronautical principles, building skills, general aviation, and flying.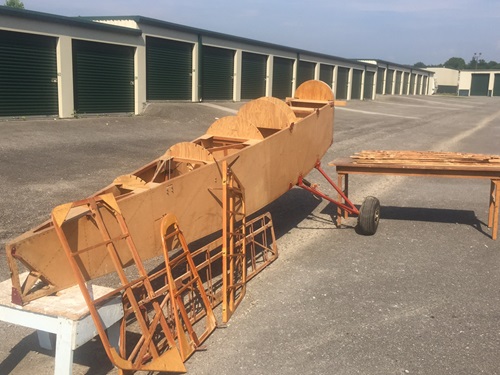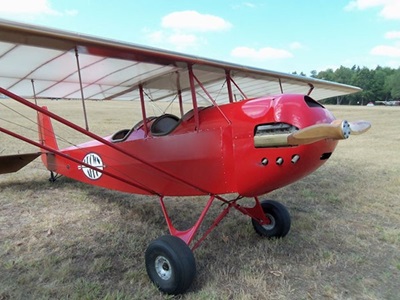 What is a Pietenpol?
In 1929, Bernard Pietenpol of Cherry Grove, Minnesota designed and built a two-seat open cockpit airplane powered by a Ford Model A automobile engine. A depression era magazine, Modern Mechanics and Inventions, published plans for this simple-to-build airplane, and builders started going to their local lumber mills to gather the wood necessary to build these aircraft in garages and barns all over the country.
Back in the 1930s, the Model A Ford Engine was the engine of choice. It was cheap and plentiful. In the 60s, the Chevrolet Corvair automobile came along, and its air-cooled engine was also well suited for the Pietenpol. At the same time, many builders had access to the Continental series of 65-100 hp engines and installed them. The Pietenpol flies well with any of them. By using adapted automobile engines like the Corvair, the cost is cut considerably.
There is no Pietenpol factory where you can purchase a new airplane. It is a plans-built airplane, certificated by the FAA under the amateur-built "Experimental" category. Plans are still sold by the Pietenpol family at the Pietenpol Aircraft Company website.