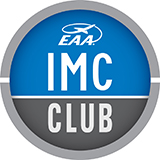 The Next IMC Meeting will be Wednesday February 15, 2023.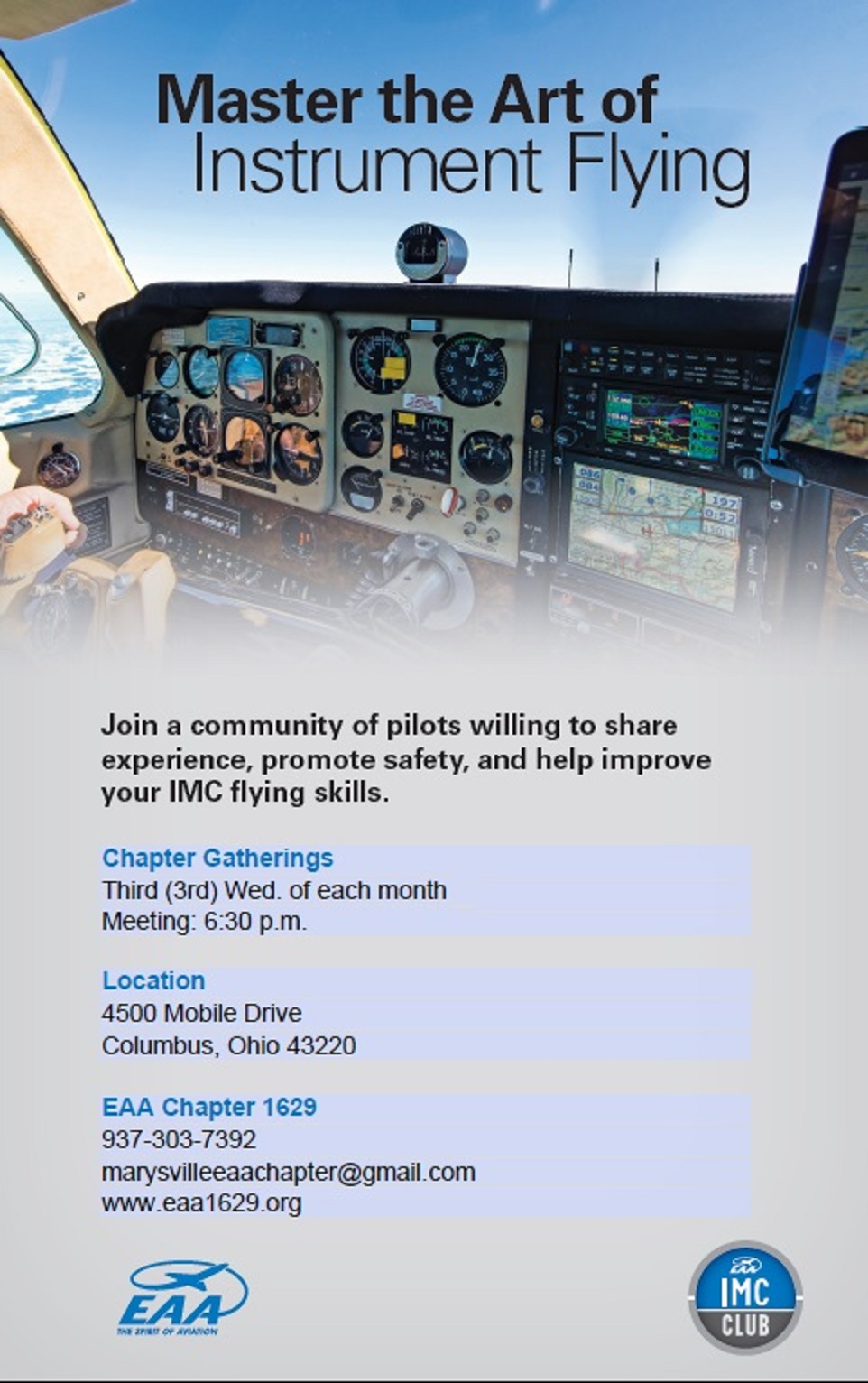 Regarding all IMC Meetings:
The IMC Club's purpose is to promote instrument flying, proficiency, and safety. The intent is to create a community of pilots willing to share information, provide recognition, foster communications, promote safety, and build proficiency in instrument flying. The IMC Club offers monthly meetings in the Fall, Winter, and Spring in which pilots can network and share knowledge and experiences.
FAA Wings credit will be given for this meeting so, once it is published make sure to sign up on the https://www.faasafety.gov/ website.
Light refreshments will be served at this meeting.
We hope to see you all at the IMC meeting at the Switchbox facility, 4500 Mobile Drive Columbus, OH 43220 on the Third Wednesday of the month at 6:30 pm during the Fall, Winter, and Spring.
Regarding the Wednesday February 15, 2023 meeting:
Title: Effective Weather Briefing
Speaker – Paul Palmisciano CFII/ATP, Cirrus CSIP, FAAST Team Lead Rep, Capital City Aviation, Chief Flight Instructor
Brief Description: Effective weather briefing for a flight and how to setup and update personal minimums.
Overview: Weather planning for any trip, whether IFR or VFR, requires careful preparation, as weather related aviation accidents continue to be a major contributor to the accident rates.
This presentation will concentrate on using Government resources, WXBRIEF, as an aid to your planning. We will discuss when the briefing should start, how often you should update your brief, and the standard format in which you will be receiving your briefing
About speaker Paul Palmisciano:
Designated Pilot Exminer, ASEL Private, Commercial ATP, Instrument CFI and CFII
Over 6000 hours
FAAST Team Lead Rep
2015 Great Lakes Region FAASTeam Repesentative of the year
2016 FAA Columbus FSDO FAASTeam Representative of the year
Wright Brothers Master Pilot Award
Flying for over 56 years
Chief Instructor Pilot Capital City Aviation
Own Cirrus SR20, have Piper 100i on order for 2023 Q1 delivery
Cirrus CSIP
Have flown Cirrus SR20, 22, 22Turbo, Cessna 172, 182, 182 Turbo, Piper warrior/Archer, Cessna 177, Pilatus PC-12, L-4, L-5, L19, Schweizer gliders, Blanik
Prior employment with Plane Sense of Portsmouth, New Hampshire