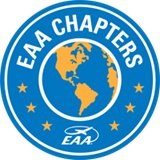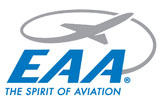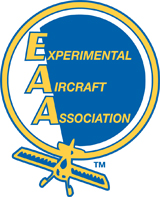 EAA Chapter 1625, First Capital Aviators
SE Ohio
Meetings are held the 1st Saturday of each month.
Normally they are held at Ross County Airport (KRZT)
1296 Stone Road Chillicothe, OH during the warm weather.
If weather is cold, they are held at Golden Corral located on North Bridge Street, Chillicothe, OH
We also hold some of our meetings at the James A. Rhodes Airport (I43) 1800 Keystone Station Road, Jackson, OH
We will also conduct some at the Pike County Airport (KEOP)
2577 Alpha-Omega Road, Waverly, OH
We welcome you to come visit with EAA Chapter 1625 and learn more about us.
We welcome your input on our meetings, events & 'field' trips that we are planning
You can email us at FirstCapitalAviators@gmail.com
Or call us at 740-206-9177
We look forward to seeing you and hearing from you
President – Terry Ridgeway
Vice President – Robert Anderson
Treasurer – Joe Sattler
Secretary – Darlene Ford
EAA Chapter 1625 will be hosting a pancake breakfast on Sunday, September 24, 2023
Also, Dewey Davenport, Barnstormer Extraordinaire
Will be in attendance
Goodfolk & O'Tymes Biplane Rides
(937) 877-0837