The Indy Flyers Light Aircraft Club is group of aircraft owners, pilots, and enthusiasts interested in ultralight and light sport aircraft that have been meeting together since the mid-1980's. It is oriented toward providing a common dissemination point for aviation fun and safety related information.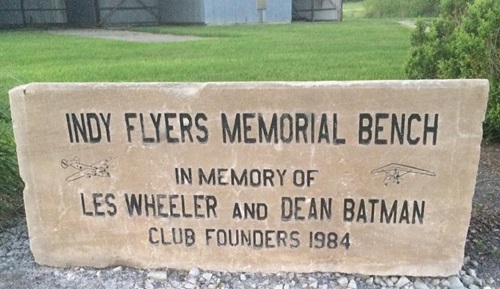 On Oct 4, 1982, FAA Regulation Part 103, became effective and provided regulations for ultralight aircraft use. On Jan 30, 1984, The FAA released Advisory Circular AC 103-7 "The Ultralight Vehicle". AC 103-7 stated "The ultralight community is encouraged to adopt good operating practices and programs in order to avoid more extensive regulation by the Federal Aviation Administration (FAA)...The actions of the ultralight community will affect the direction Government takes in future regulations. The safety record of ultralight vehicles will be the foremost factor in determining the need for further regulations."

For this reason, the Indy Flyers started as an ultralight club promoting safety and community in 1984. On Jan 20, 2004 the FAA unveiled the Sport Pilot and Light Sport Aircraft regulation which removed the prior exceptions for two-seat trainer ultralights. As members transitioned their aircraft to the LSA certifications and obtained Sport Pilot licenses, the club transitioned as well to encompass both types of light aircraft. In 2012, the group officially became an EAA Chapter as a way to further promote aviation and join with the EAA organization to meet the needs of current and future aviation enthusiasts.

Today, we continue to maintain the direction of promoting safety and community to all involved with light aircraft aviation. We meet monthly, host a few events each year, and fly together often. Please come out to our next meeting and join in the fun.