Landon Ratcliff flew solo Saturday August 7th during our monthly pancake breakfast.
Congratulations Landon!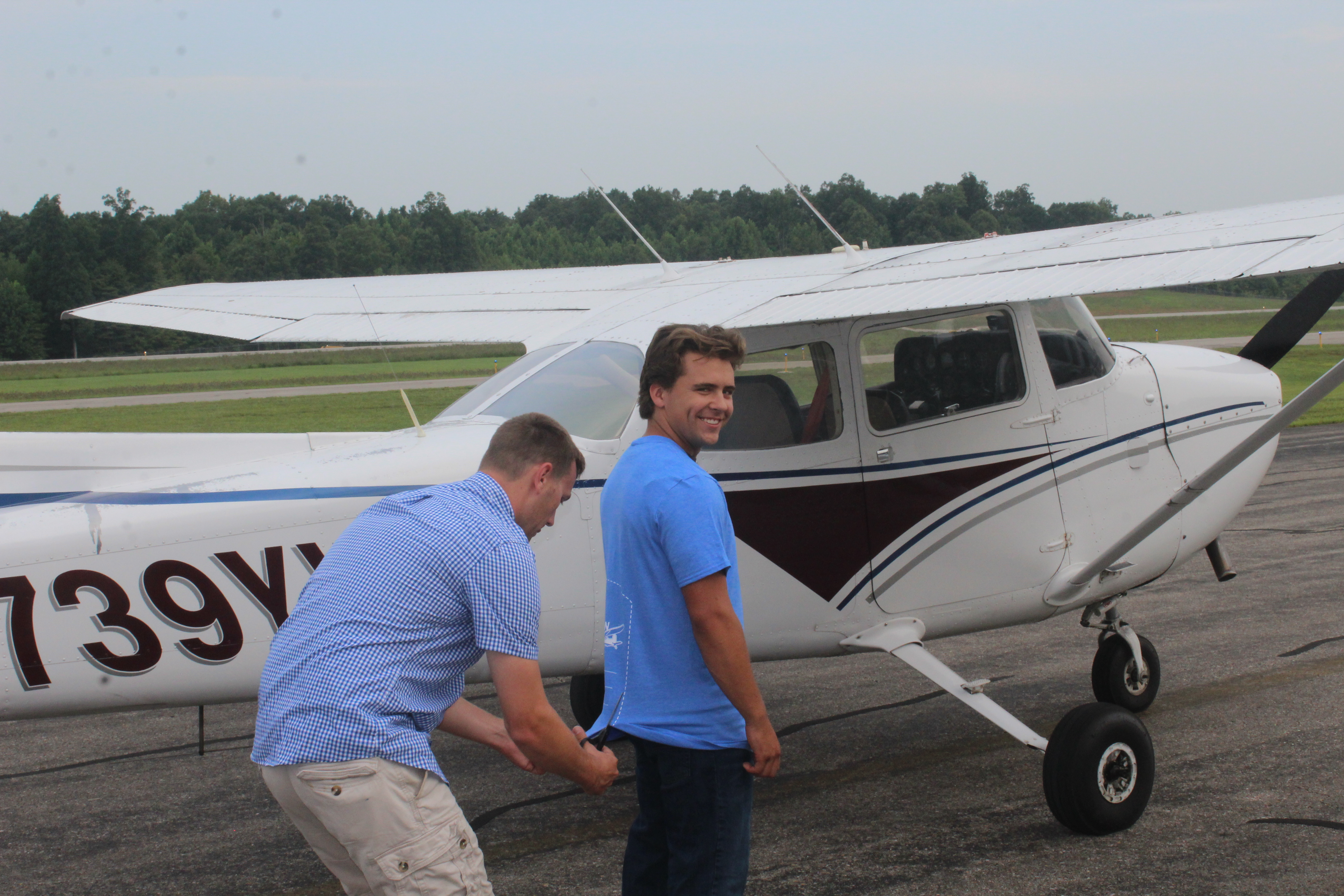 July 14 Update
The Morehead EAA scholarship recipients have all began their flight lessons.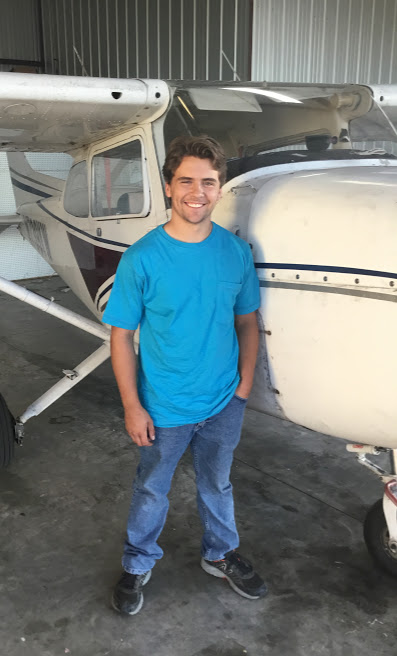 Landon Ratcliff is training with Josh Clark at the Morehead airport.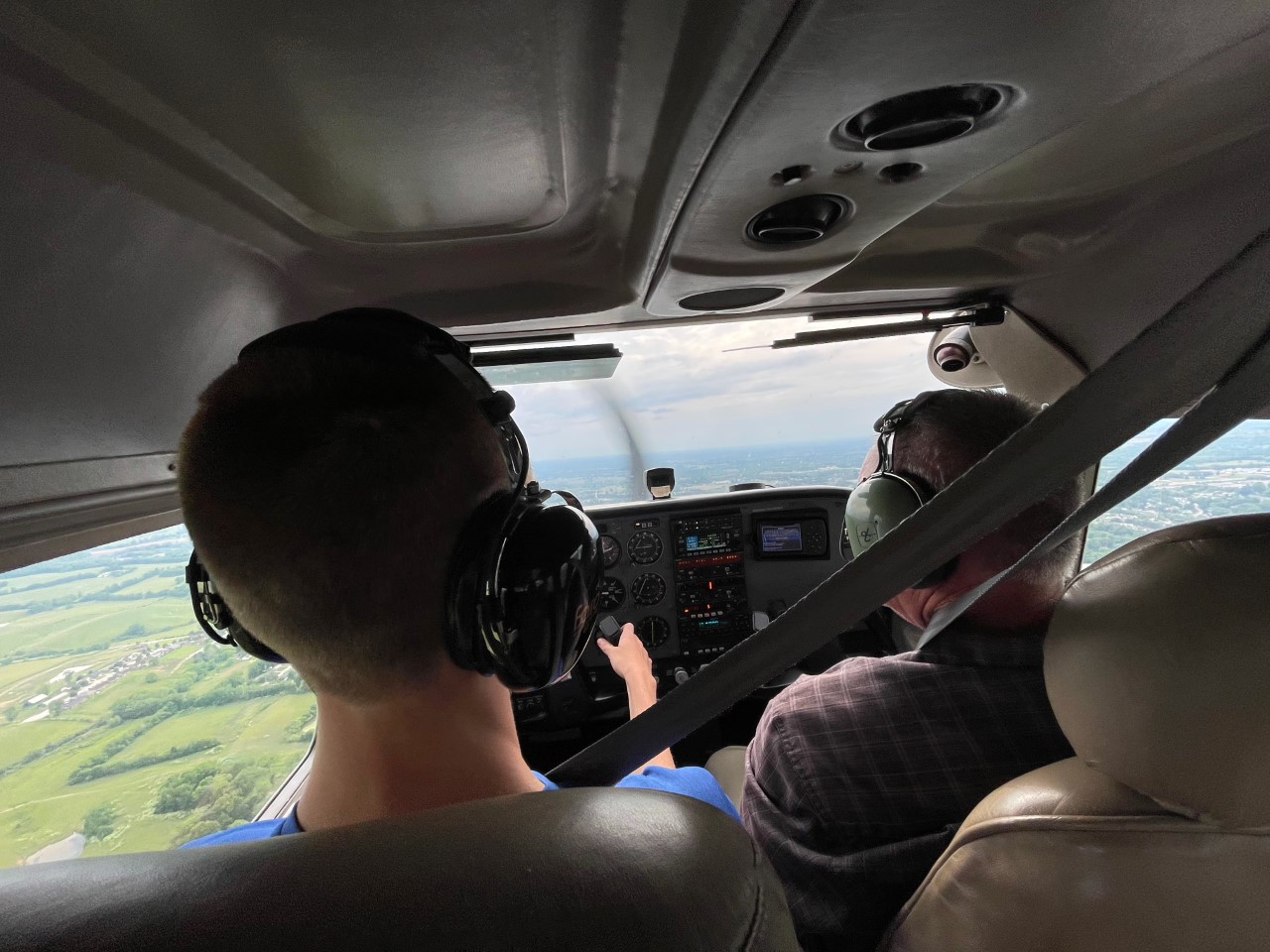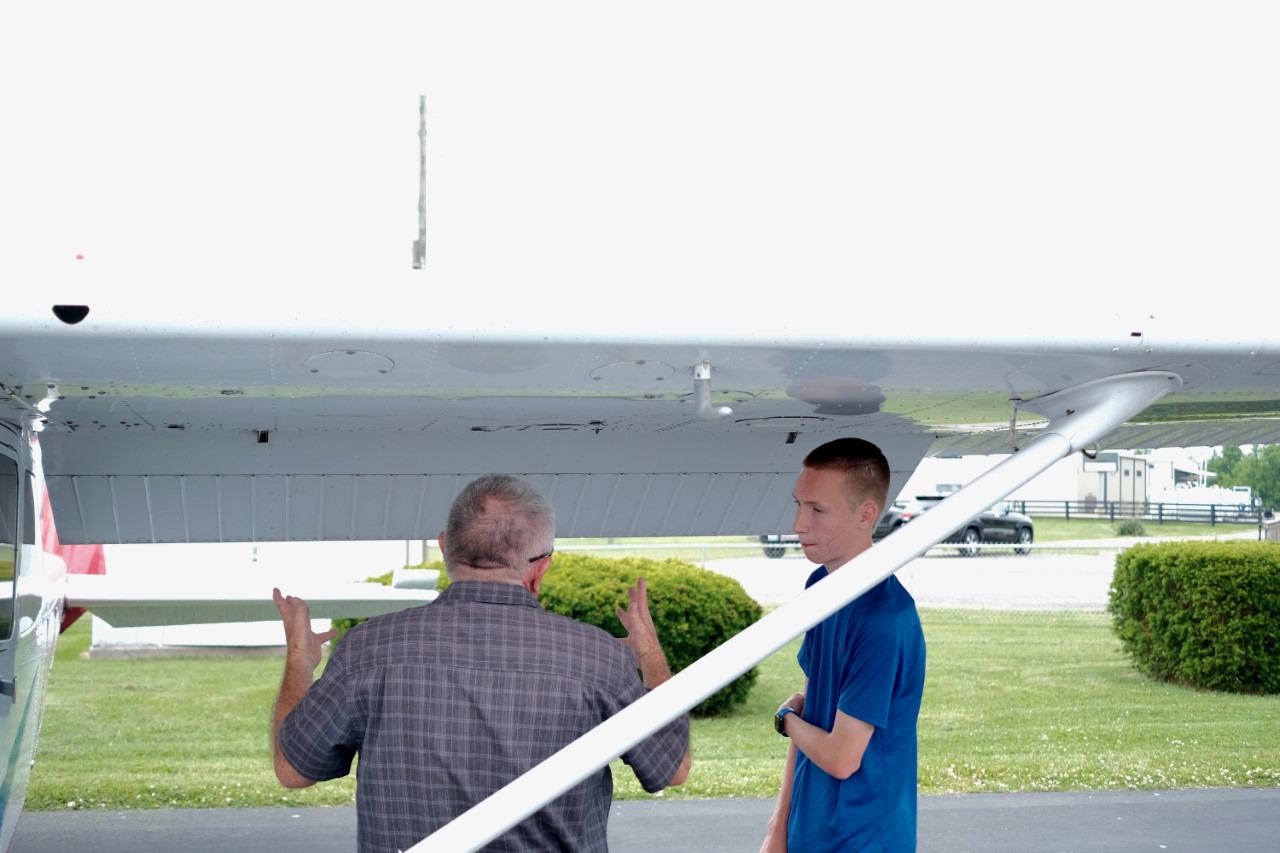 Kye Havens is training with Perry Slone at Mt. Sterling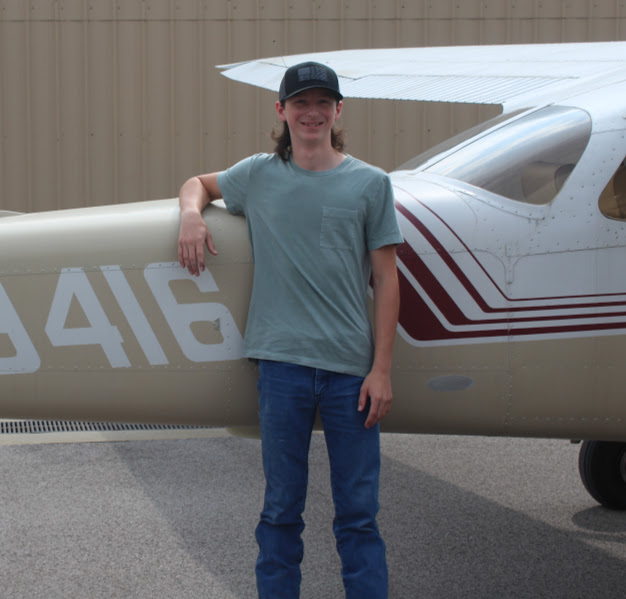 Sam Sluss is training with Randall Humphries at Fleming Mason airport.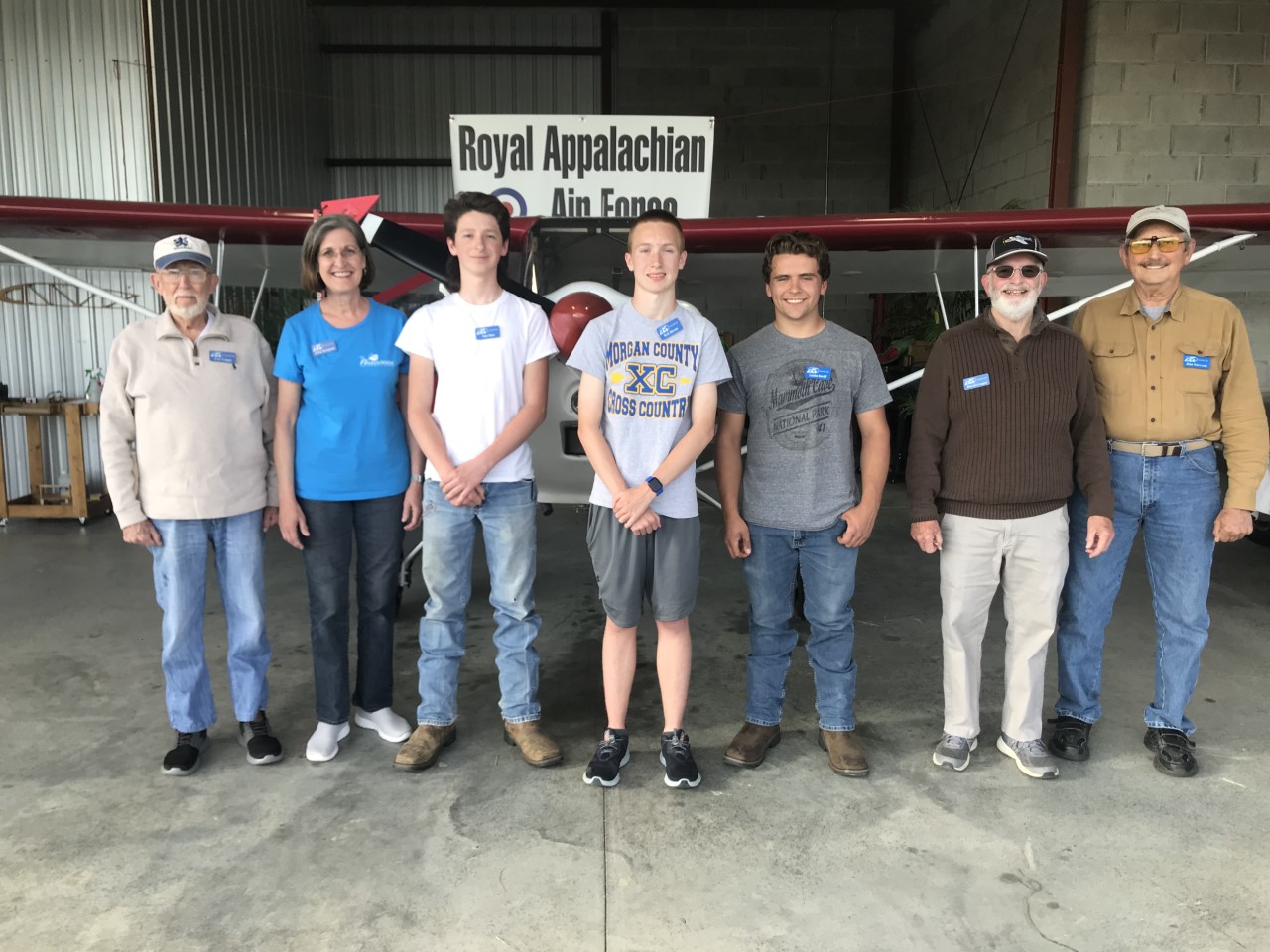 Pictured left to right- Lee Lipps, Lisa Sergent, Sam Sluss, Kye Havens, Landon Ratcliff, David Cooper and James Stevens.
LOCAL HIGH SCHOOL STUDENTS AWARDED FLIGHT TRAINING SCHOLARSHIPS
Two Rowan County High School students and one Morgan County High School student have been awarded flight training scholarships administered by local Experimental Aircraft Association (EAA) Chapter 1525. Landon Ratcliff of Rowan County won a $10,000 scholarship to pursue his Private Pilot license. Sam Sluss (Rowan County) and Kye Havens (Morgan County) were both runners-up and will receive $1,500 each for up to 10 flight training lessons. All three students submitted exemplary written applications and sat for in-person interviews with a 4 person selection committee. The students have been enrolled in their high school aviation science classes and have grade point averages 3.5 or above. Criteria to qualify for these scholarships is rigorous.
The $10,000 scholarship will be funded by the national level EAA, and the $1,500 training awards will be provided by some members of EAA Chapter 1525. The chapter is based at the Rowan County Clyde A. Thomas Regional Airport where they have hosted airport tours for students and Young Eagles events. This is the first of such scholarships to be offered by Chapter 1525. Their goal is to gain approval from the national organization to continue this practice yearly.
The purpose for these scholarships and the high school aviation classes is to address nationwide pilot shortages which are occurring now and are projected to grow over the coming decades. The EAA, the Airplane Owners and Pilots Association (AOPA) and numerous other government and private aviation organizations are investing heavily in heading off this problem. Aviation curriculum used at Rowan County and Morgan County High Schools was provided free by AOPA. Aviation science teachers at both high schools (Dr Shannon Murphy of Rowan County and Mr. Brandon Blair of Morgan) were recently awarded funding to pursue their own pilot's license.