Join us at our: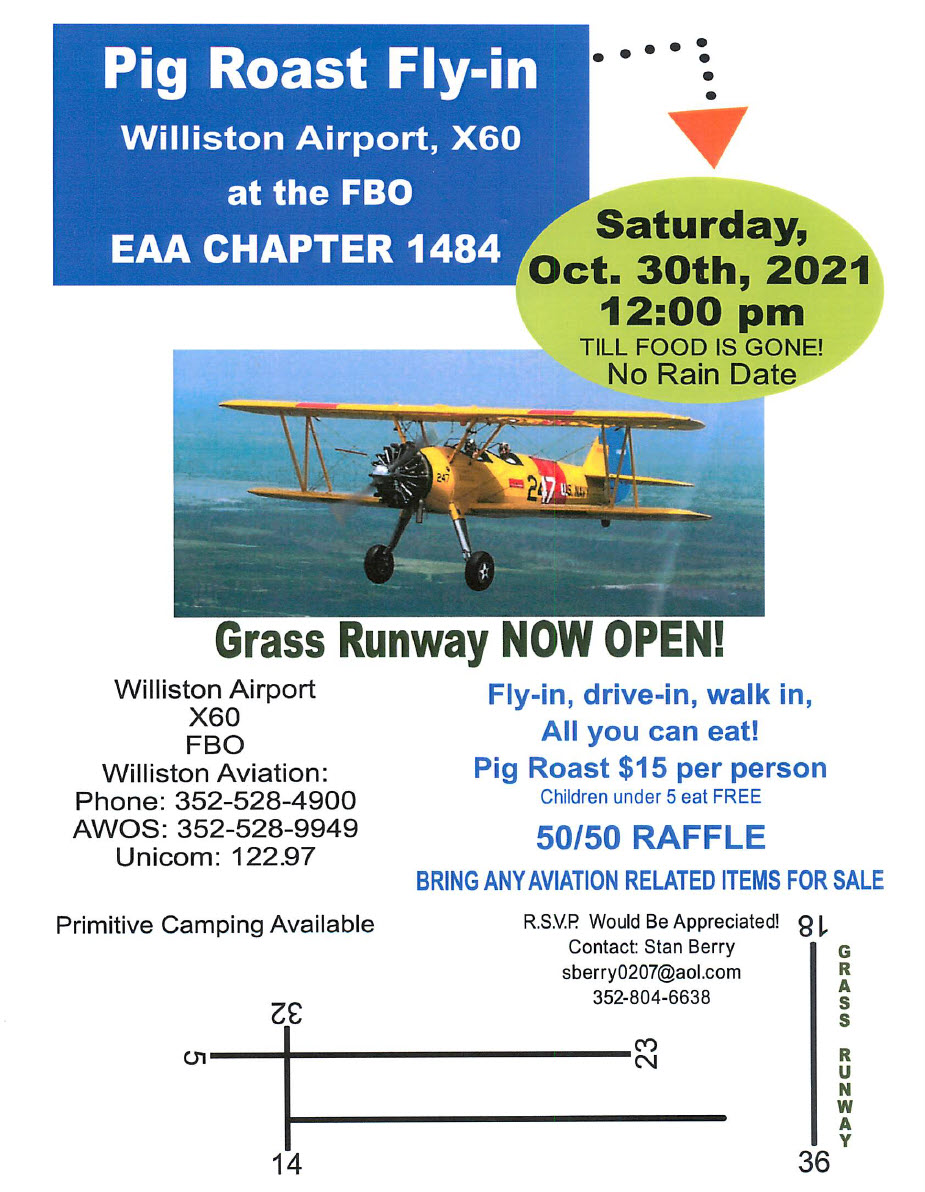 Welcome to our Website! Whether you fly, build, restore or simply enjoy airplanes and aviation, you are welcome to attend our events and join our Chapter.
We are a group of aviation enthusiasts, aircraft builders, and pilots who get together with like minded people to share ideas, exchange information, encourage safety, serve the local aviation community and have a lot of fun doing so. Please come to our next meeting or event as our guest.
We get together every FIRST TUESDAY of every month at 6:00 PM at our Chapter Club in the Williston Airport. Please send us an email in the "Contact Us" Page asking for directions and specifics about the meeting. Everybody is welcome. During our meetings we:
Eat the greatest Hot Dogs and wonderful Burgers prepared by our "Cordon Bleu" Chef Steve B.
Maybe drink a beer or two if we are not driving, or of course, flying!
We present a Video related to our VMC and IMC Club. We discuss how to address the situation presented.
We get news about our Airport and Events in our surrounding areas.
We tell lies to each other about "how good pilots we all are".
We share Flying experiences we had, and
Occasionally, we invite a speaker to tell us about interesting flying topics.
Come and join us. You will see how much fun we all have.