When most people think about careers in aviation, they think "airline pilot." But while the airlines do need pilots, there is a strong need for corporate aviation pilots, fully certified aircraft mechanics, avionics technicians, engineers and air traffic controllers, all of whom support the millions of miles flown every day.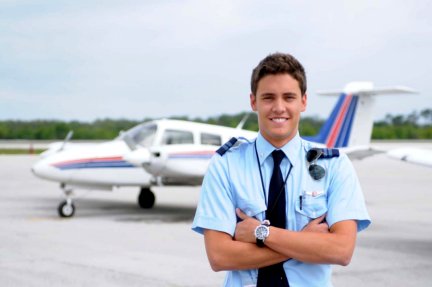 The US military uses hundreds of thousands of aviation contractors in order to meet its needs and its missions. So while we have a high demand for all of these professions, this type of training doesn't come cheap, and as a result, we see qualified young men and women who end up deeply in debt while pursuing their dreams.
We have number of young people in our area who would love to enter one of these career fields, but they lack the funds needed in order to attend the required technical training. Fortunately, our chapter has a scholarship fund to help offset some of these costs. Your tax-deductible donation will help pay for a local student's training, and we take no administrative fees-- every dollar you contribute will be put to work!
How can you help?
Your tax-deductible donation TODAY will be put to work. We accept donations year-round of any amount.

Consider a monthly gift by automatic deduction. Even gifts of $10-$25 per month can help make a big difference.

Consider a gift to our scholarship fund in your estate planning. Leaving an aviation legacy is an excellent way to help the next generations to fulfill their dreams and to positively impact others.

Consider donating an automobile, boat, RV or aircraft. We'll take care of the rest.

If you know a specific young person you'd like to help enter a new career in aviation, but want to ensure you get a tax deduction for your contribution, let us know and we can most likely help you to coordinate this gift through us with no administrative fee.
Are you a potential donor or a person wishing to apply? Please contact us for more information about this or any of our other public service programs or attend one of our monthly meetings and ask to speak with Jack Locke, our Scholarship Coordinator.