SantaFest - TBA on a Sunday in early December from 1PM to 3PM, but CANCELED for 2021 due to CoViD constraints.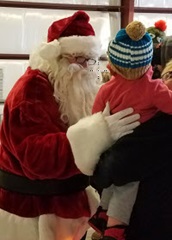 It is time to host the Jolly Old Elf,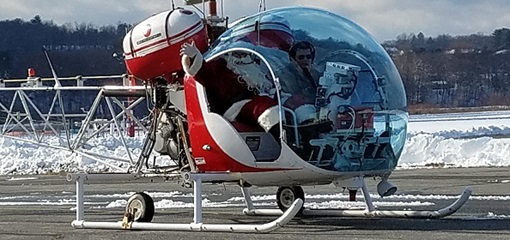 The one they call Saint Nick himself.
For he will arrive by sleigh of wings,
To greet the children who ask for things.
We'll supply some cookies and some drink,
to warm their noses that are cold and pink.

A band should be by to play songs of cheer,
While the grateful parents will sit and hear,
The Ho Ho Ho from the big man in red,
who will be seated at the front with his cap on his head.
We will bring much joy to the little ones on hand,
while Nick shows them how a true aviator can land.
All are invited to this free, public event at the FPA Aviation Center Hangar. Santa will be arriving by helicopter and entering the hangar to the melodic tunes of our guest musicians, where he will greet children from throughout the community. We'll stay until the cookies run out (or fly out).