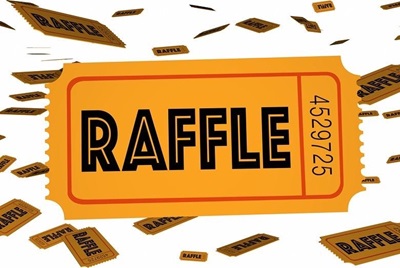 RAFFLE TICKETS NOW AVAILABLE
EAA Chapter 1414 Raffle is back.
Your chance to win $5,000 is 1 in 150
EAA Chapter 1414 is having a raffle fundraiser this year on Friday, June 10, 2022, at their hangar located at 5175 Orth Road, Poplar Grove, IL 61065.
150 raffle tickets will be sold at $100 each. 1st prize = $5,000, 2nd prize = $500, and 3rd – 7th prizes $100 each. You'll have a 1 in 22 chance of getting your $100 back!!!
Doors open at 6:00 pm. Ticket holders are invited to a free pizza party during the drawing.
Tickets are available now and will be sold at the April 12th and May 10th meetings and the May 8th pancake breakfast. You can purchase your tickets by contacting Wally Falardeau at Flyer472@frontier.com
(Cell: 630-373-1341).
Your support in this raffle will help defray our share of the cost for the completed parking lot improvements.
Winners will be happy and the rest will go home full of pizza!