1918 Curtiss Jenny Project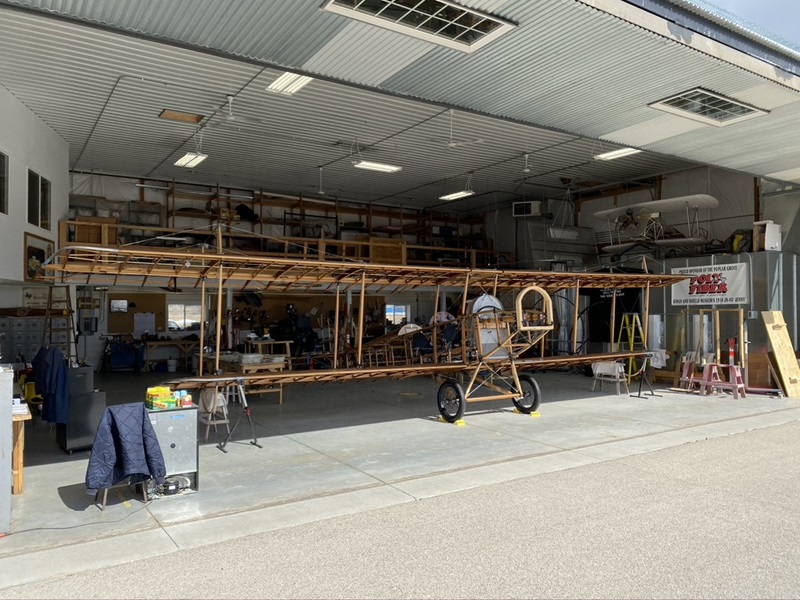 EAA Chapter 1414, in partnership with the Poplar Grove Vintage Wings and Wheels Museum, is currently constructing a 1918 Curtiss JN-4 "Jenny" aircraft. The Jenny is an iconic aircraft and a marvelous example of early American aviation. Built by the Curtiss Aeroplane Company in New York, the aircraft was first used by the U.S. Army Signal Corps as an observation aircraft and for training military pilots. Subsequently used for flying airmail and by barnstorming pilots in the 1920s, the Jenny has earned its place in American aviation history.
Construction started on our Jenny in February 2017 and has progressed to the status you see in the attached photos. The covering and painting process will begin in 2020. The Jenny will be the focal point of the Poplar Grove Vintage Wings and Wheels Museum, and will be flown at Poplar Grove and local fly-in events to promote the museum and the airport.
The museum is funding the project through donations and the work is being done by EAA Chapter 1414 volunteers. It truly is a work of art that must be seen to be appreciated! The Jenny Team typically works on the aircraft on Tuesday, Thursday, and Saturday of each week from 10am until 3pm. Stop by and have a look before this outstanding craftsmanship is covered in fabric!
Click here to see our Jenny get its wings!