Please join our mailing list to stay in the loop of events and upcoming meetings.
Please also consider joining our Slack Chat for day to day business.
---
For up coming events please visit our events calendar.
---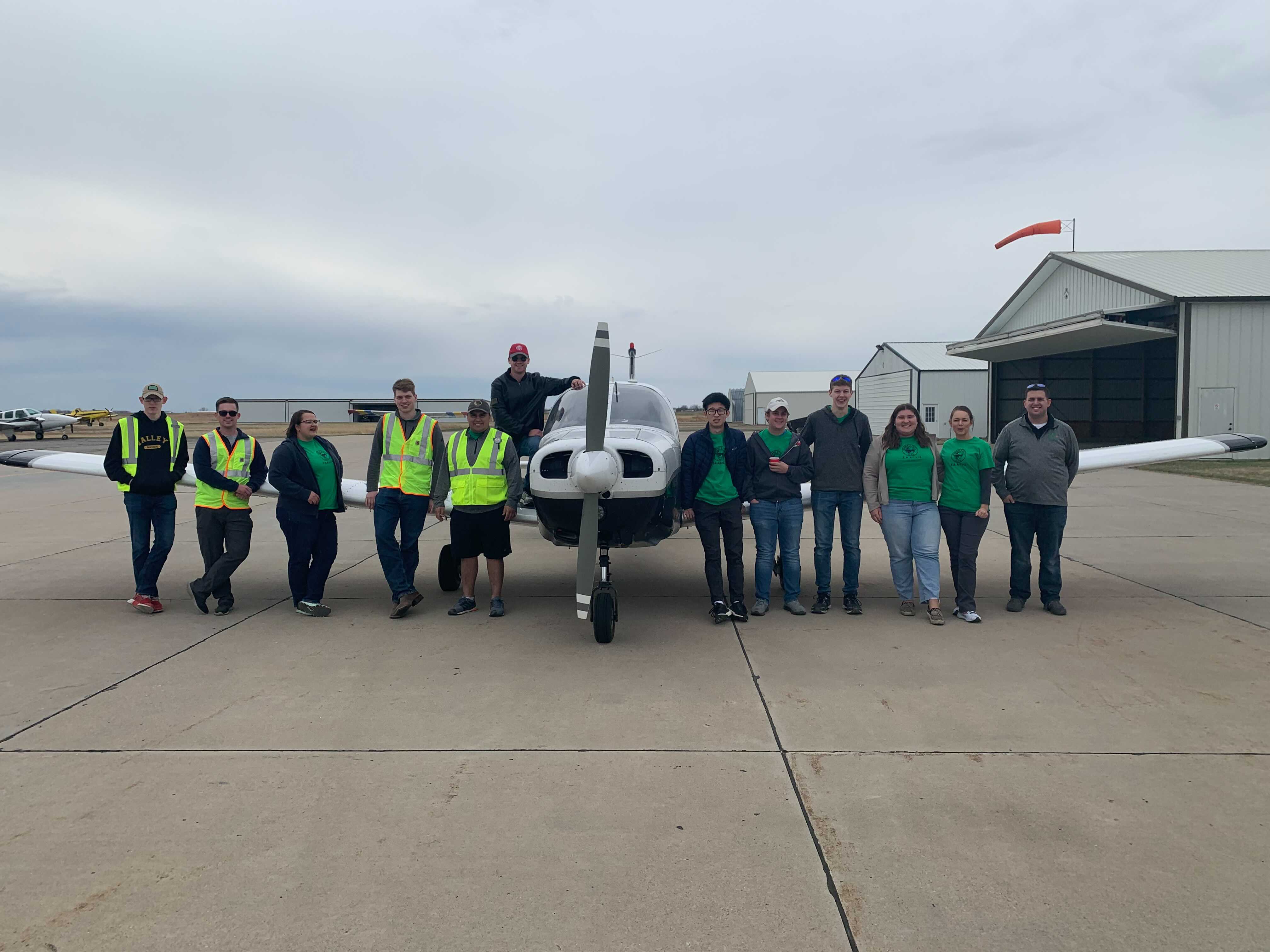 Our dedicated chapter volunteers after flying over 100 Young Eagles
Whether you fly, build, restore, are interested in a career or simply enjoy airplanes and aviation, all are welcome.
We are a group of aviation enthusiasts, aircraft builders, and pilots who get together with like minded people to share ideas, exchange information, encourage safety, serve the local aviation community and have a lot of fun doing so. Please come to our next meeting or event as our guest. For more information on the Experimental Aircraft Association, please visit EAA.org.
We are mainly comprised of like minded students at the University of North Dakota who are interested in not only in having fun with general aviation, but who also encourage the next generation of aviators. Our meetings are held every first Monday of the month at 6:00pm, please join us for fellowship and a great time.