Upcoming Events
October 1, 2022 @ 5:00 pm at the Spring Hollow Golf Club
1st Annual BigGuysFly Beef and Beer Fund Raiser
Sponsored by the PAOP and benefitting the Richard P. Hand charitable endowment fund.
Ticket sales for BigGuyFlys- https://bit.ly/3vYGdXA
Sponsorship link- https://bit.ly/3vZaqpu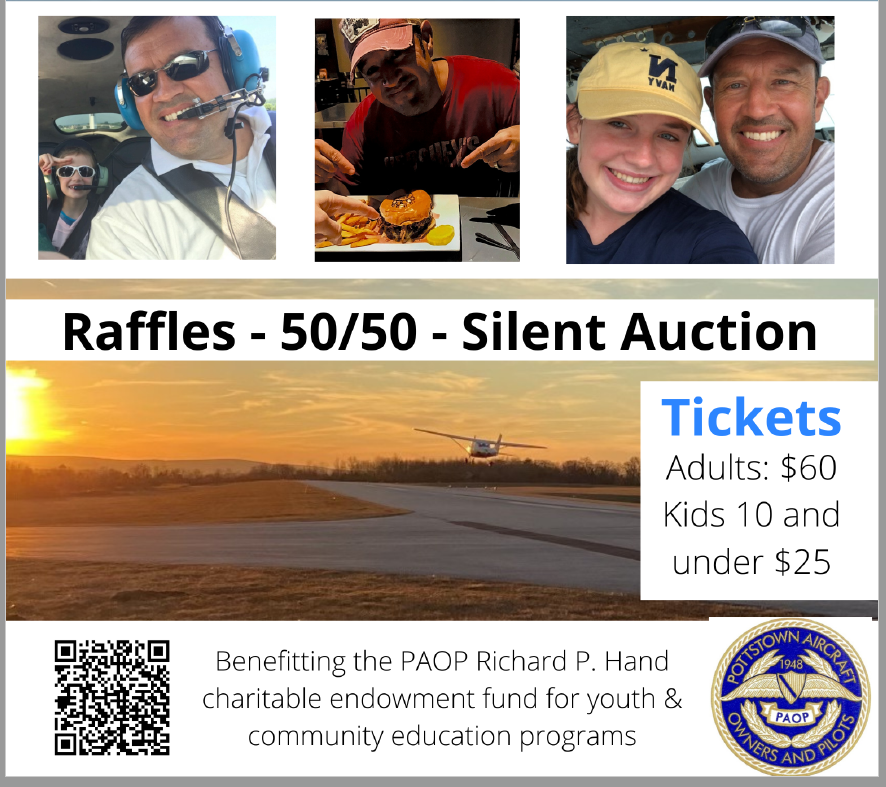 The EAA 1250 Workshop
Each Saturday from 9:00 AM - 12:00 PM
3310 W Ridge Pike, Pottstown, PA 19464 (map)
Our Current Project: The Back Country Cub. See the first start here!
This is your opportunity to come out and gain hands on experience on a variety of aircraft construction procedures.
Knowledge and experience from our diversified members will provide you with the confidence to complete even the most dreaded tasks that face an aircraft builder.
If you are not building but still want to learn more about the building process, we are eager for you to join in the experience.
See you on Saturday!
Schedule to be announced.
Adult Eagles Spring 2022
Schedule to be announced.
Young Eagle Events
, 2022
September, Day TBD - 9AM-Noon - Young Eagles flights
Thanks to all participants who made these outings a great success!
Reading Tower tour