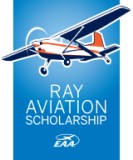 Through the generous support of the Ray Foundation, EAA provides up to $10,000 to deserving youths for their flight training expenses, totaling nearly $1,200,000 in scholarships annually.
The program is supported by more than 100 EAA chapters, and supports close to 120 scholars.
Each year, our chapter supports one scholar, between the ages of 16 and 19, in the form funding and mentorship to help him or her earn their pilot certificate.
August 15, 2020 - Ray Aviation Scholarship report: By Mark Dunn, who reported the club now has two matching $5,000 scholarships to award. Applicants will need to present an essay to be vetted by the Ray Scholarship Committee and then the club members will vote on the recommendations of the committee. The scholarships are to be awarded in November.
October 28, 2020 Three Hudson Aviators take first solo flight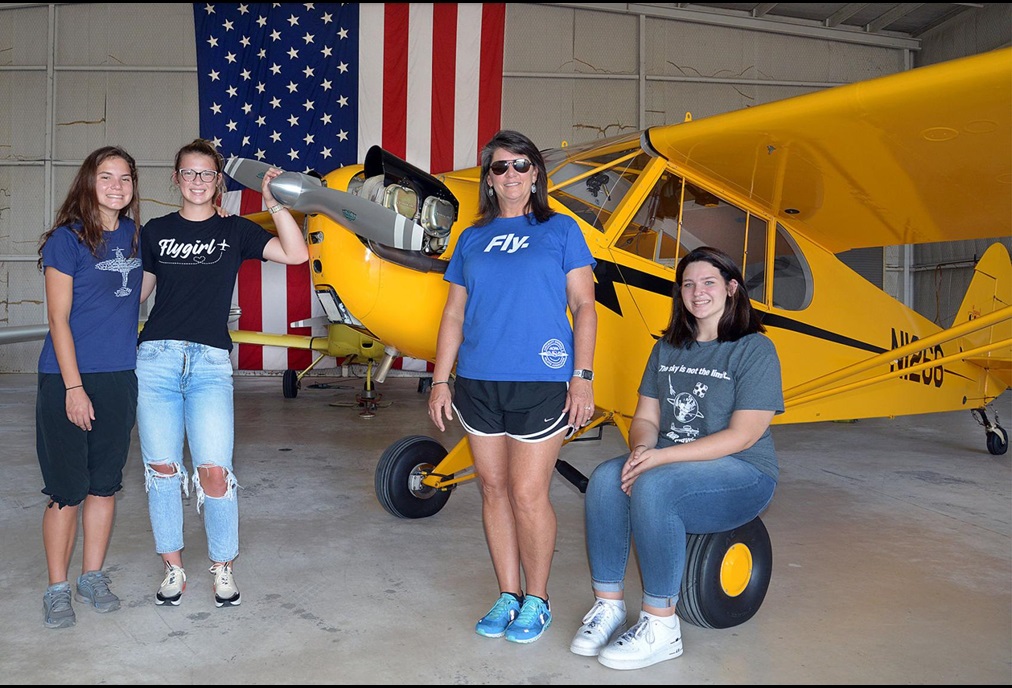 Hudson students, from left, Cullen Merrell, Baylee Ward, Hudson Aeronautics Program Director Carla Ladner and Emma Burgess gather around a Piper Cub at the Angelina County Airport.
Cullen Merrell, Baylee Ward and Emma Burgess, all 16 years old, have all taken to the skies, flown solo on their own and are prepped to get their pilot's licenses.
October 17, 2020 Ray Aviation Scholarship recipients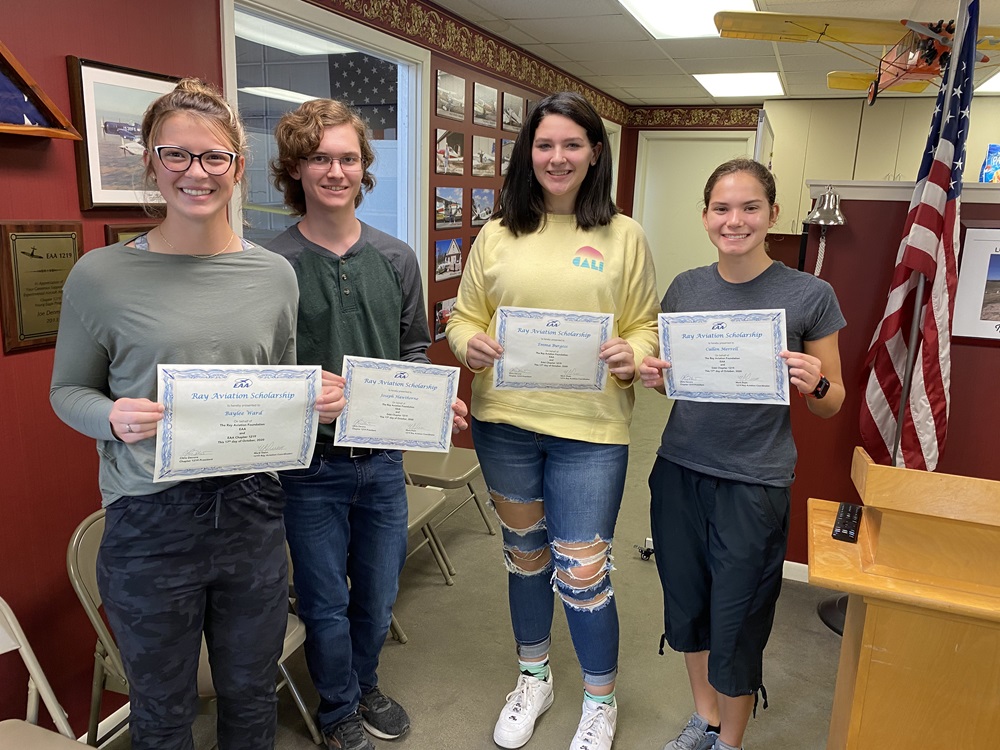 Baylee Ward Joseph Hawthorne Emma Burgess Cullen Merrell
2019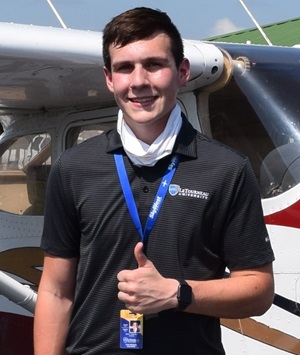 Tanner Adams - The very first EAA Chapter 1219 recipient of the Ray Aviation Scholarship.