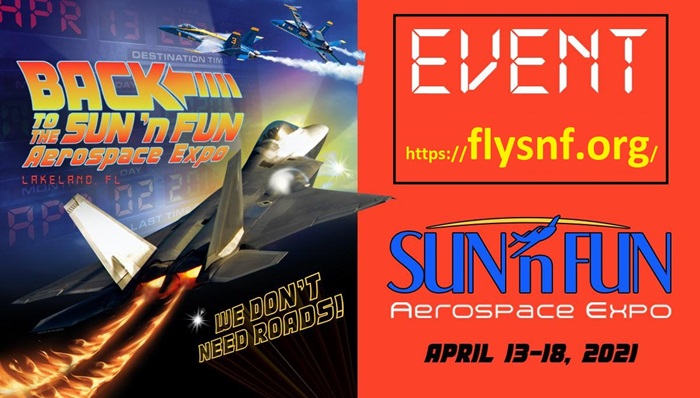 HIDDEN page - Only visible if you have the link. Members -- Please do not share. Keep this page to members only. Thank you.

Sun-n-Fun -- Member OFFERS & REQUESTS
Send your offers and requests to EAA106.INFO@gmail.com and we'll post them here. If you'd like to get together with other members at SnF for dinner (on-site or offsite), send a mail to the above email with your available nights and cell number.


OFFER - by Kermit Wieselquist -- Share expenses for a flight to Sun-n-Fun, including instruction by CFI/CFII
Plan to leave on April 13 wx permitting.
1 day down (approx. 12 hrs), 2 days at the show, 1 day back.(approx. 12 hrs).
Split the IFR x-C flying time and expenses for gas ,motel and rental car.
Kermit @ Wieselquist.com or 978-692-7184.
The 3 of us will use a Piper Cherokee.N5504F.
I am a CFI & CFII and will provide instruction as required.