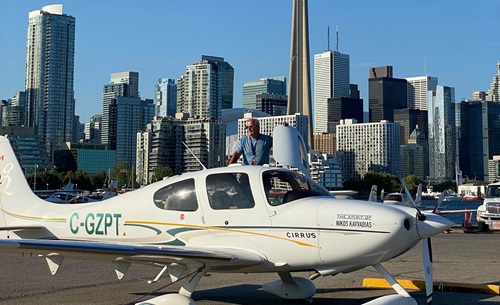 Scotia Eagles - EAA1051
January Meeting - 4 Jan 2023 - 7 pm
Google Meet online
Attendance: 5 + speaker
Guest Speaker:
Dmitri Neonackis
Subject: Cross Continent Flight and Tour Aug-Sep 2022
Mr. Neonackis has a Cirrus SR22 (CG-ZPT)
Dmitri described his path and stops from Nova Scotia to Winnipeg, Calgary, and Vancouver, down the Pacific coast, to Los Angeles then across the Rockies to Las Vegas. From there the flight went via the Grand Canyon and Monument Valley to Albuquerque. The eastward flights were Memphis, Nashville, Trenton, Connecticut and finally home.
The first hop was the longest of the trip and went from Toronto to Winnepeg.
In his description, he described the extreme activity level around some airports such as Vancouver (Boundary Bay) and Van Nuys (Los Angeles). and the fun of landing in Las Vegas. Although there were a couple of other airports in Las Vegas nearby, Dmitry chose to land at the international down town and get a view of the 'strip' on landing and takeoff.

On the way to LA, a landing at Monterey, CA, was required for fuel but initially turned away, due to an atuto event at the airport. He saw his limit Porches and Lamborghini's . The event is shown on this link (
Monterey Annual Auto Show Week)
During part of the flight down California from Monterey, He was required to fly off the coast, which surprisingly provided impressive views of the shoreline.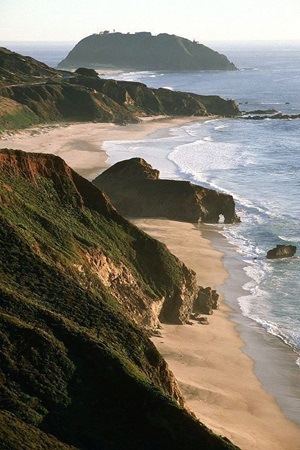 The views over the Grand Canyon were spectacular, even from 10,000 ft MSL (only 1000 AGL) and Monument Valley was wonderful flying at mesa height level. As a result, Dimitri plans to return some day. At the next stop in Albuquerque, the density altitude of the 5400 ft airport was 7000 ft in the early morning (20 C) and care was taken.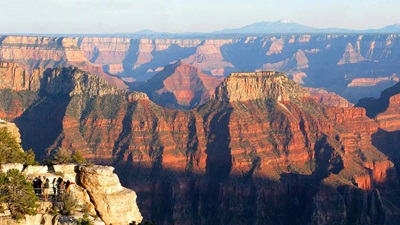 Travelling to Nashville past Memphis was tricky dodging thunderstorms. Then when flying from Trenton, he took the opportunity to fly the special corridor along the Hudson River at low level, looking up at the sky scrapers of Manhattan.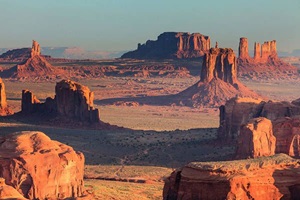 Following the talk, participants shared their experience in flight with various aircraft and in interesting weather conditions.
---------------
Announcements:
-- The Monthly Aviators Breakfast will be started again. The first one will be on the 21st of Januaary (Saturday) at 8 am at a new location, the new MacDonalds in Coldbrook at exit of the !01 highway. The Windmill Cafe no longer serves breakfast and MacD's has the best space for the event.
-- The next Scotia Eagles Meeting with be on February 7 (Tuesday) - Larry Bogan will share description and images of his experience flying Sailplanes in N.S. and elsewhere. This will be another Virtual Meeting on Google Meet.
-- We are anticipating having another Young Eagles Event on June 10 this year. Planning will start in the coming months.