The Saga of the Move from Terrell, Texas, to Wakulla County Airport (2J0) in March of 2020.
We had borrowed a trailer to move the aircraft. Richard looking it over and determines it road-worthy. Note the angle iron side rails!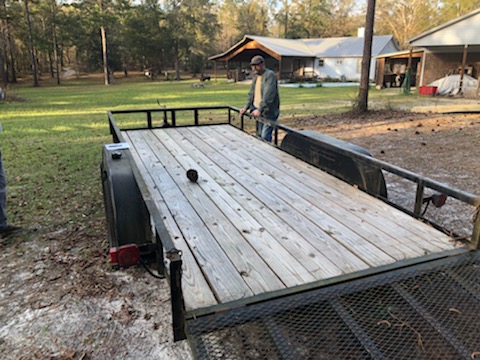 "Los Quatro Amigos" started out early on Wednesday, the 11th. We spent an interesting first night in Shreveport; confusing in where to get gas and dine, challenging in no hot water at the motel! We were glad to launch the next morning! We did get a picture of our "rig" from one of our rooms.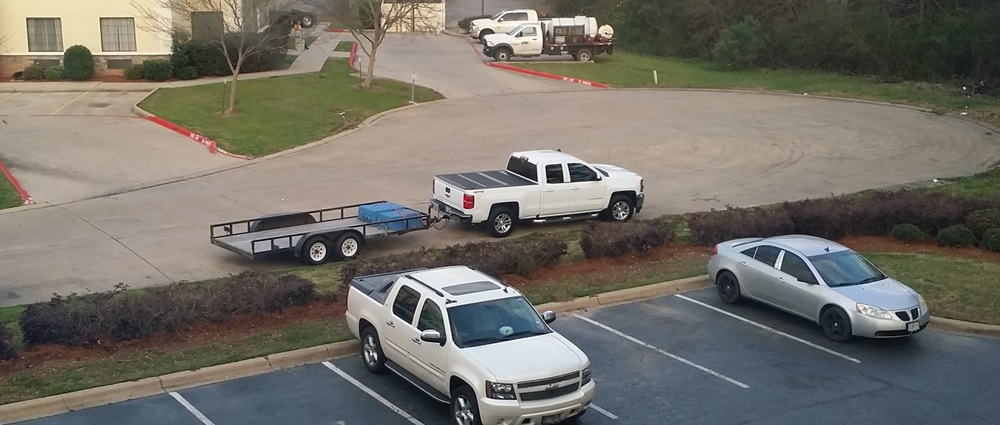 We knew the first problem would be fitting the Ercoupe on to the trailer! With some "fancy" engineering, and supplies from a local building store...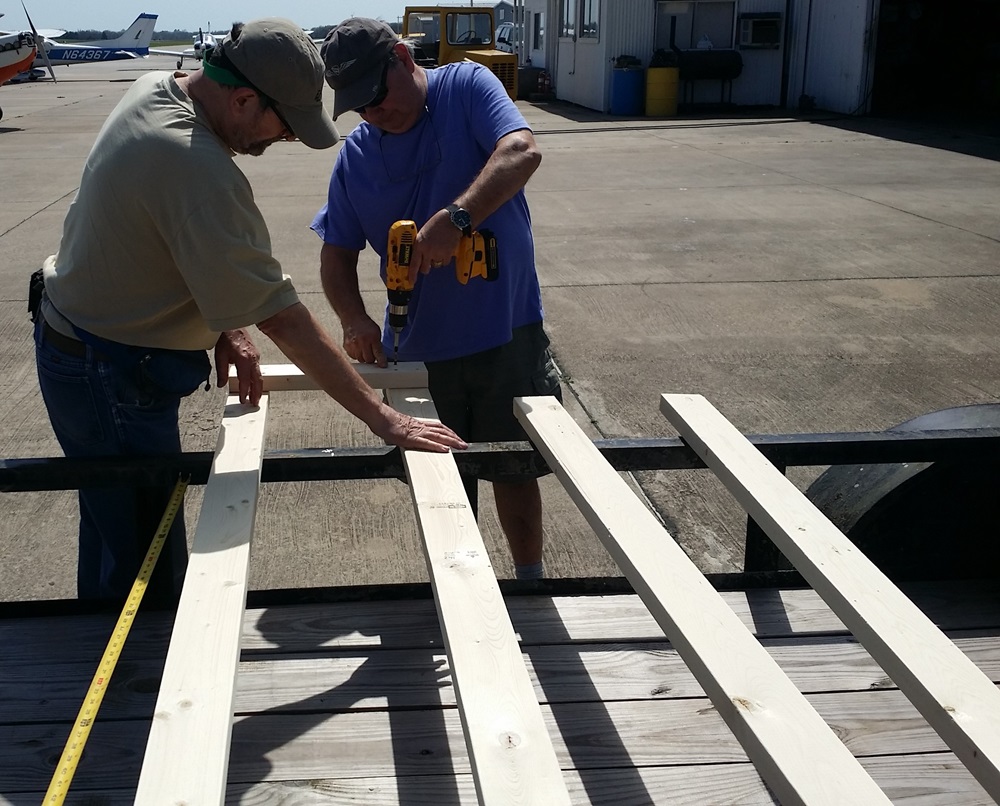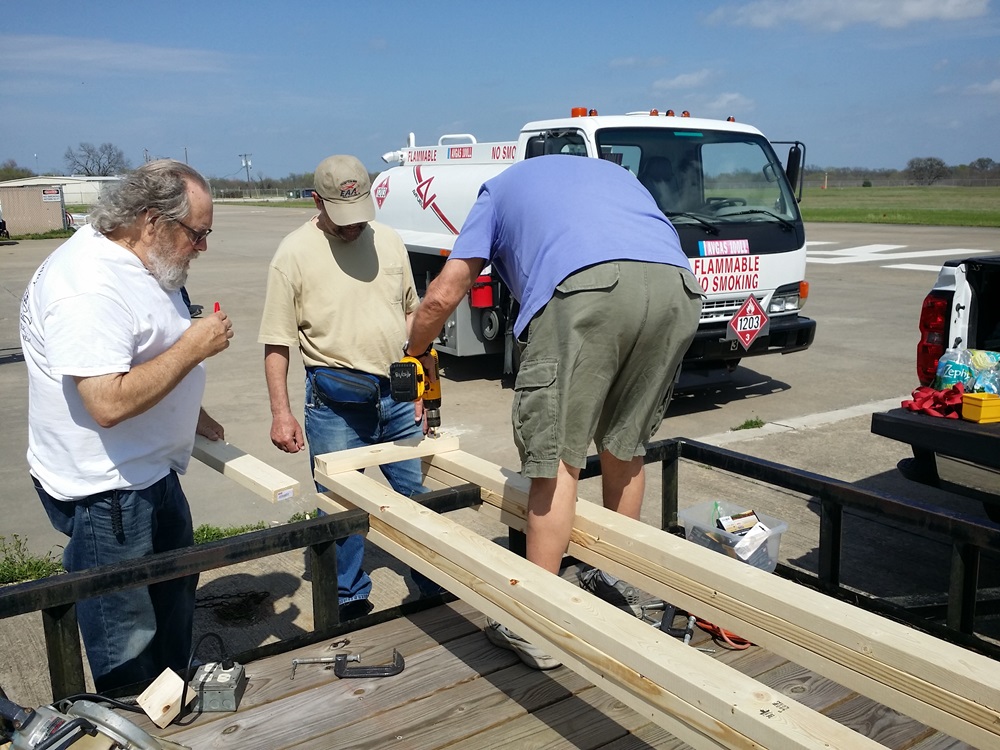 Randy as lead engineer, With Richard and Jack making it happen.
The next problem was putting the `coupe onto the trailer! Good thing that 2 engine hoists were available!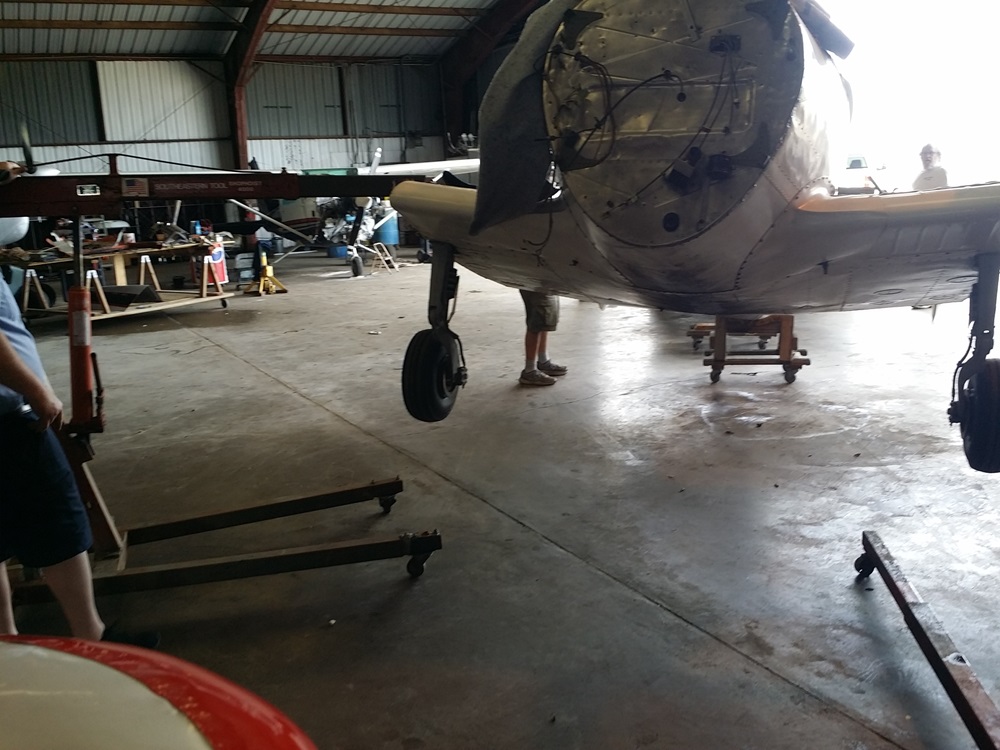 And it was on!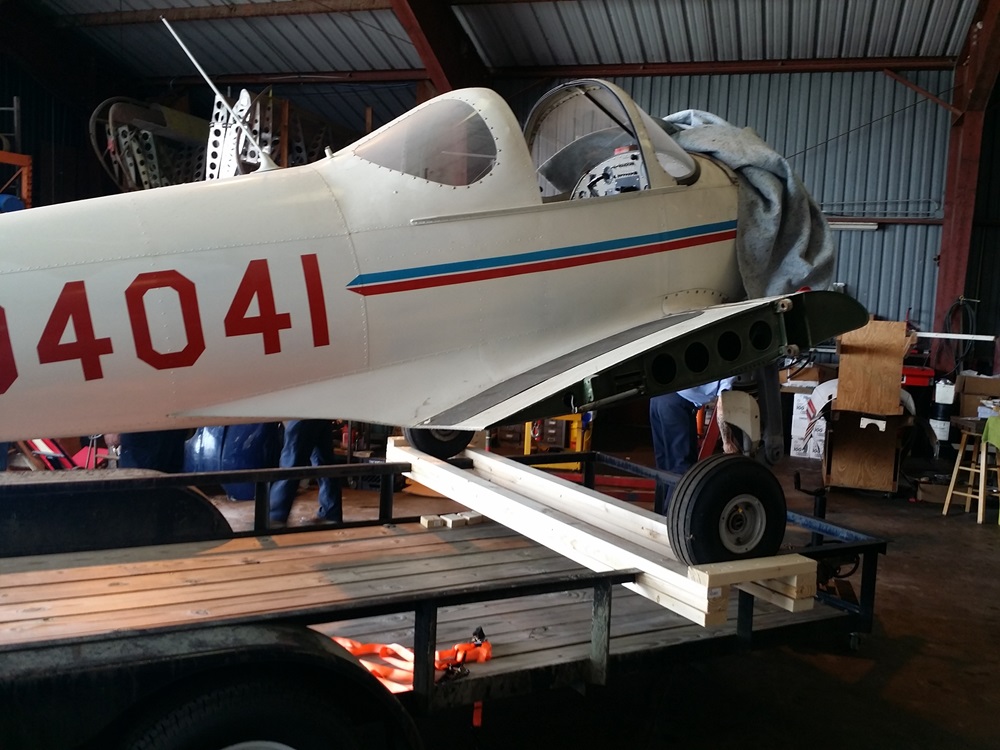 Packing up the rest of the pieces...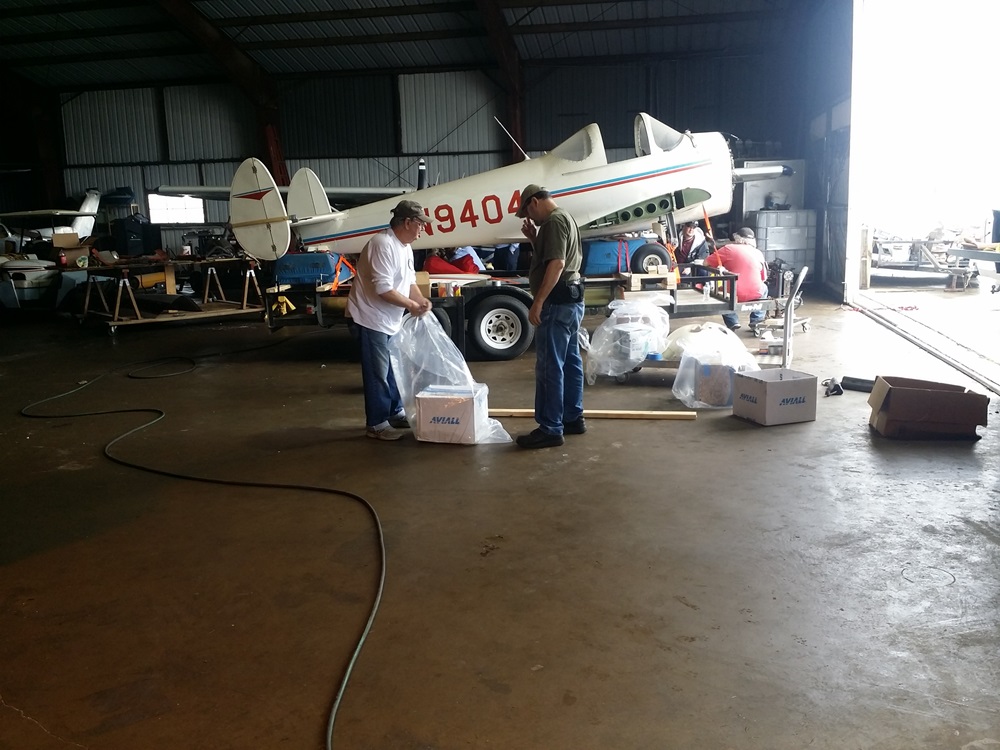 Large parts on the trailer, rest in two pickups.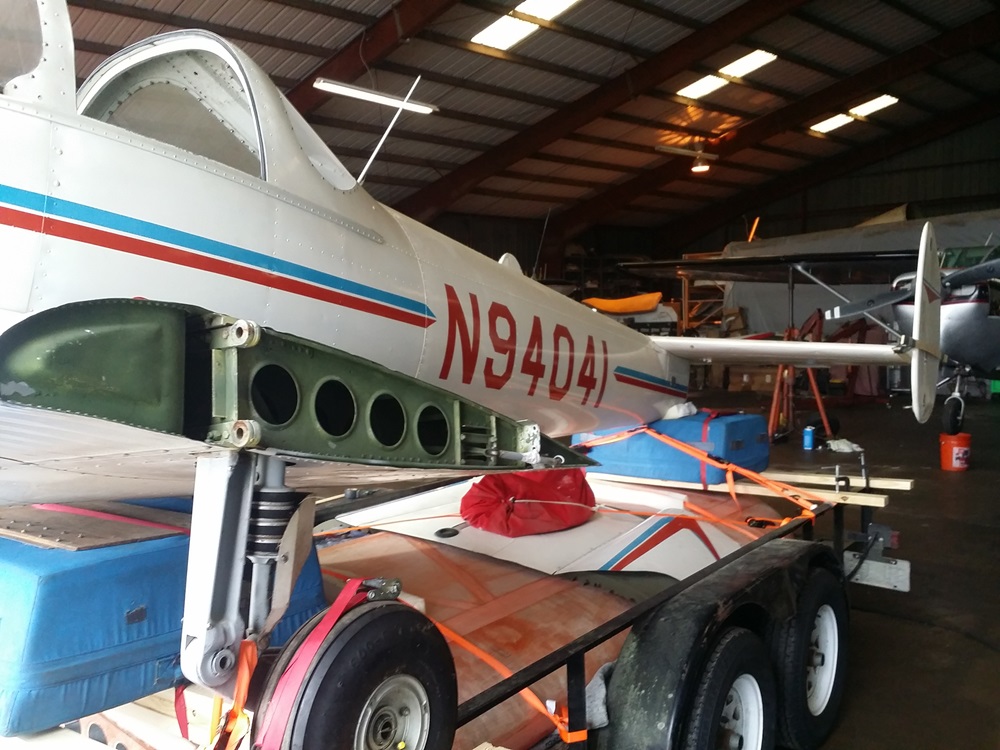 Ready to roll!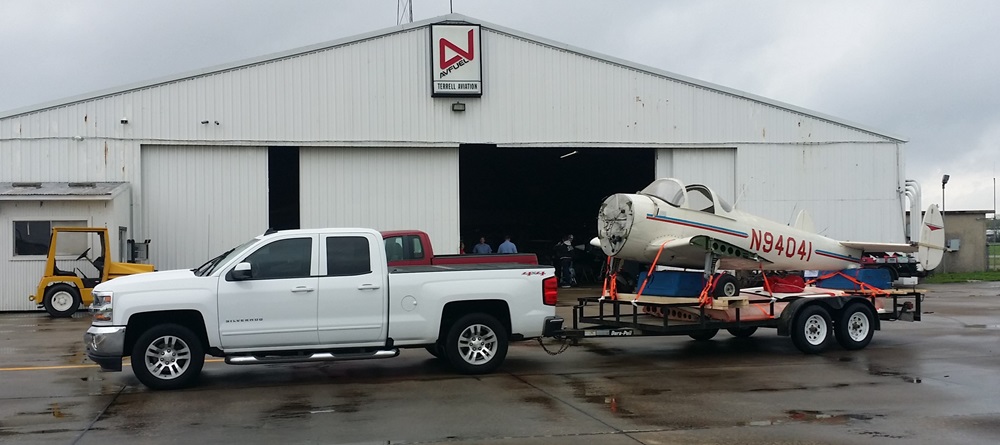 "Four for the Road" (left to right) Richard, Jack, Percy and Randy.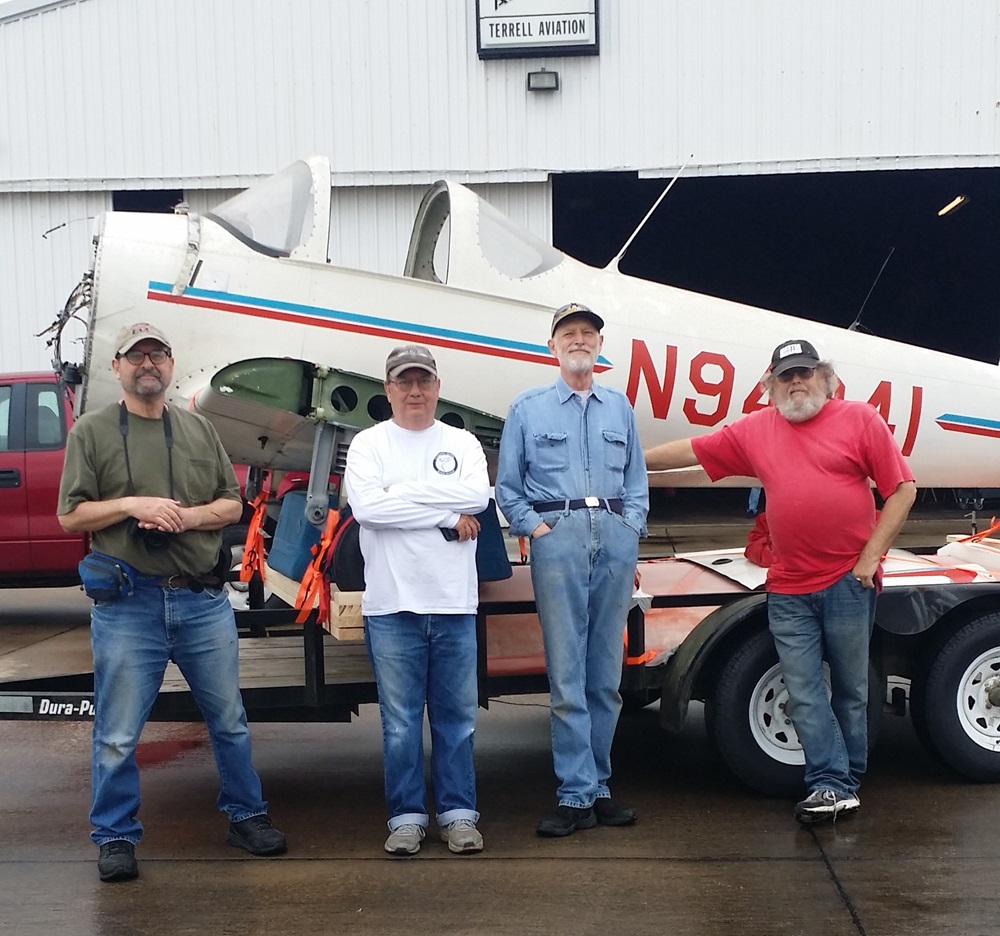 Only night spent on the road in Monroe, Louisiana.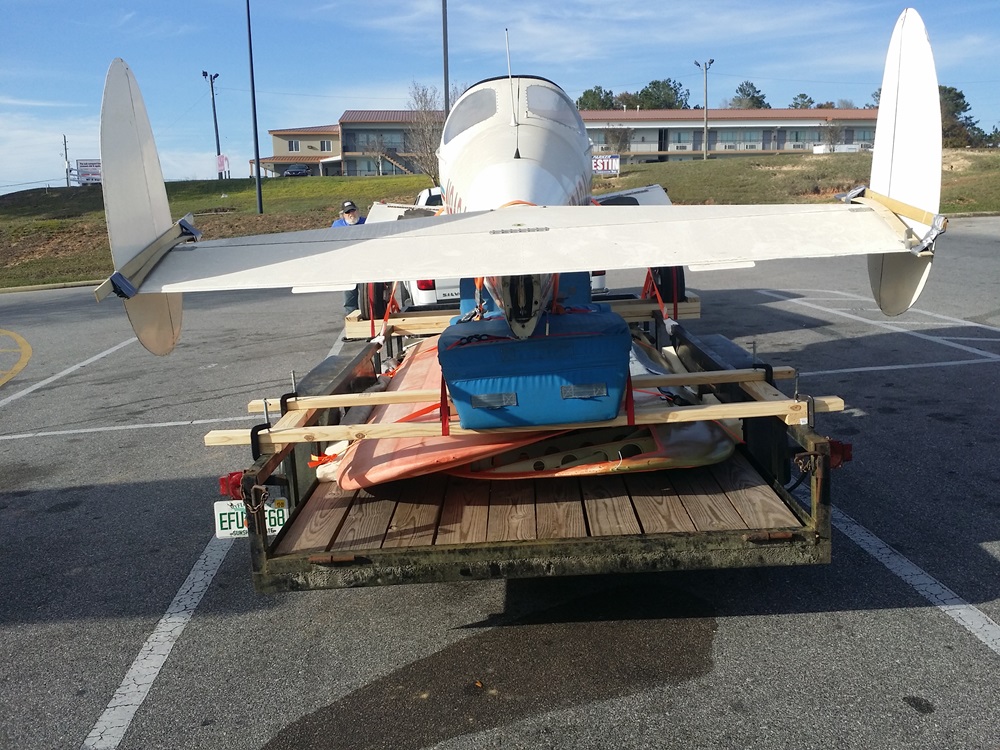 Backing into the hangar at Wakulla County Airport (2J0). Charlie supervising to achieve excellent results!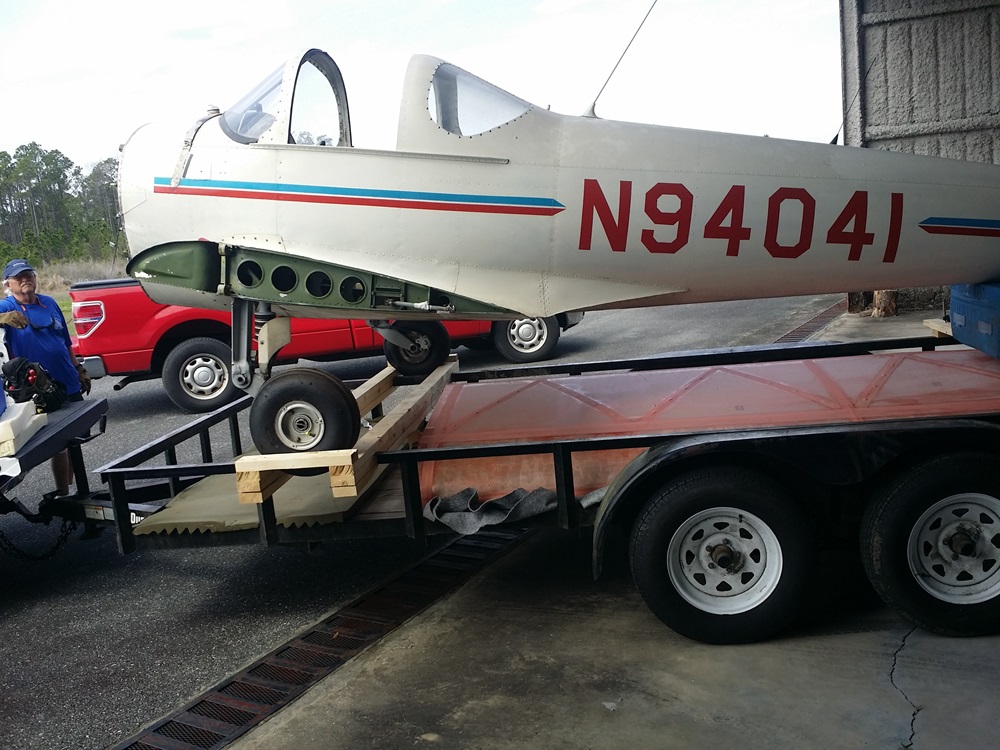 Safely in the hangar, with all the other components. Took a couple weeks to assemble the team and two engine hoists!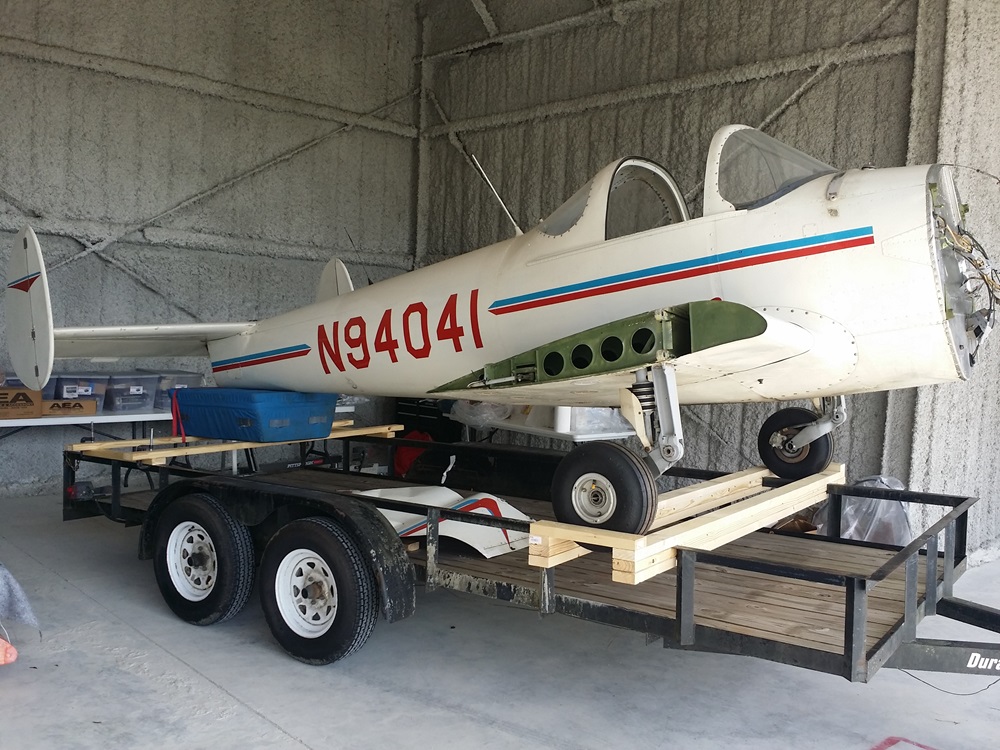 Percy was able to work up new attach straps for the wing fittings. These are precise points where the wings are kept on the airplane, so no damage could be allowed.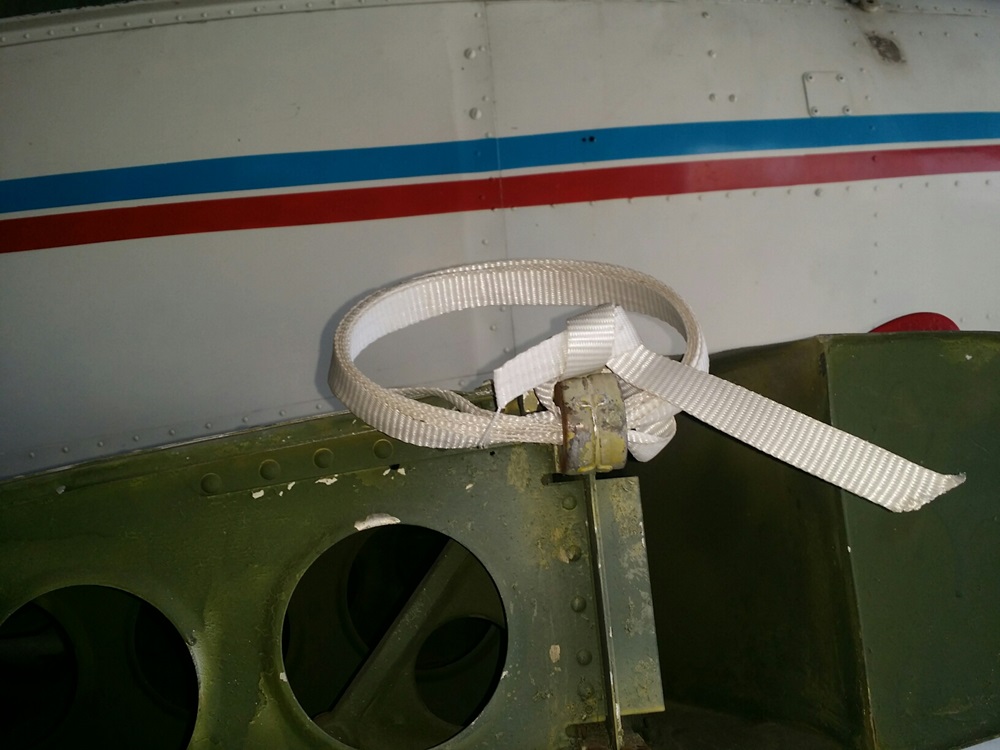 But would it hold? An old aviator once said: "A test flight is worth a thousand expert opinions." So...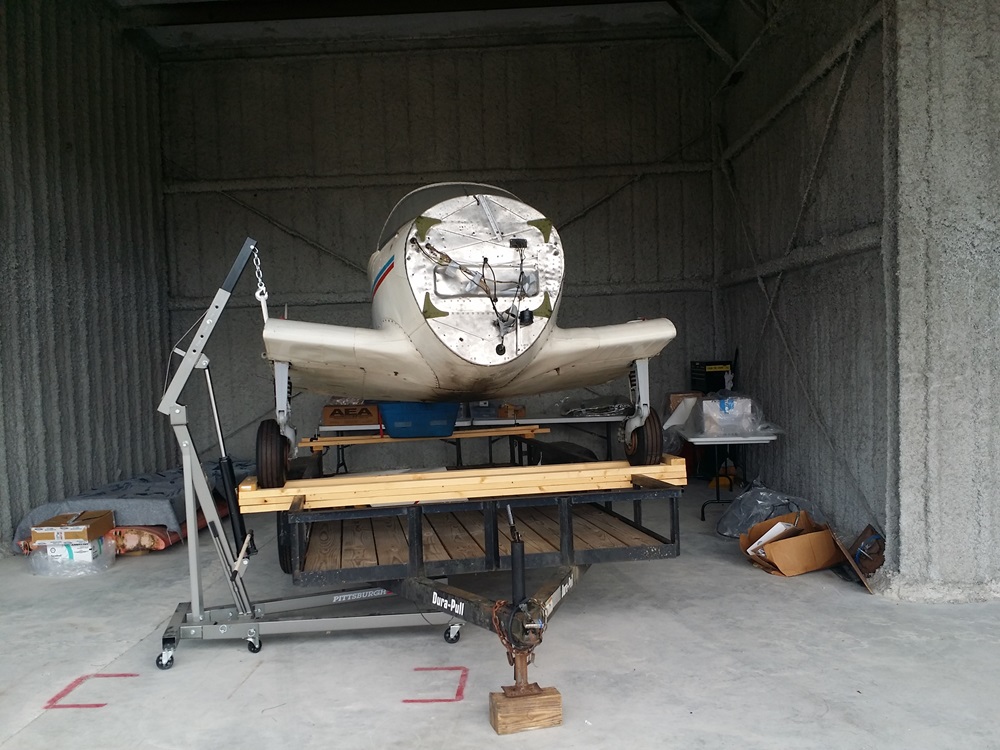 The next day, the team showed up to unload. We kept our "Social Distance," but Charlie, Percy, Pete, Randy, and Alex got it done!
First day light under the wheels...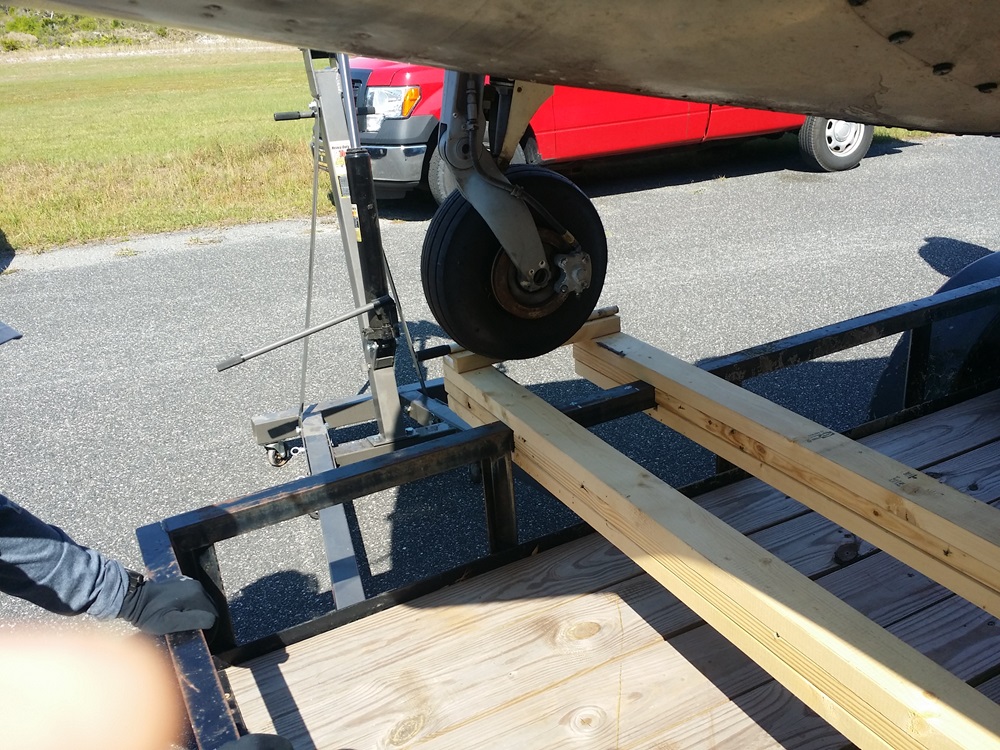 Then it was airborne!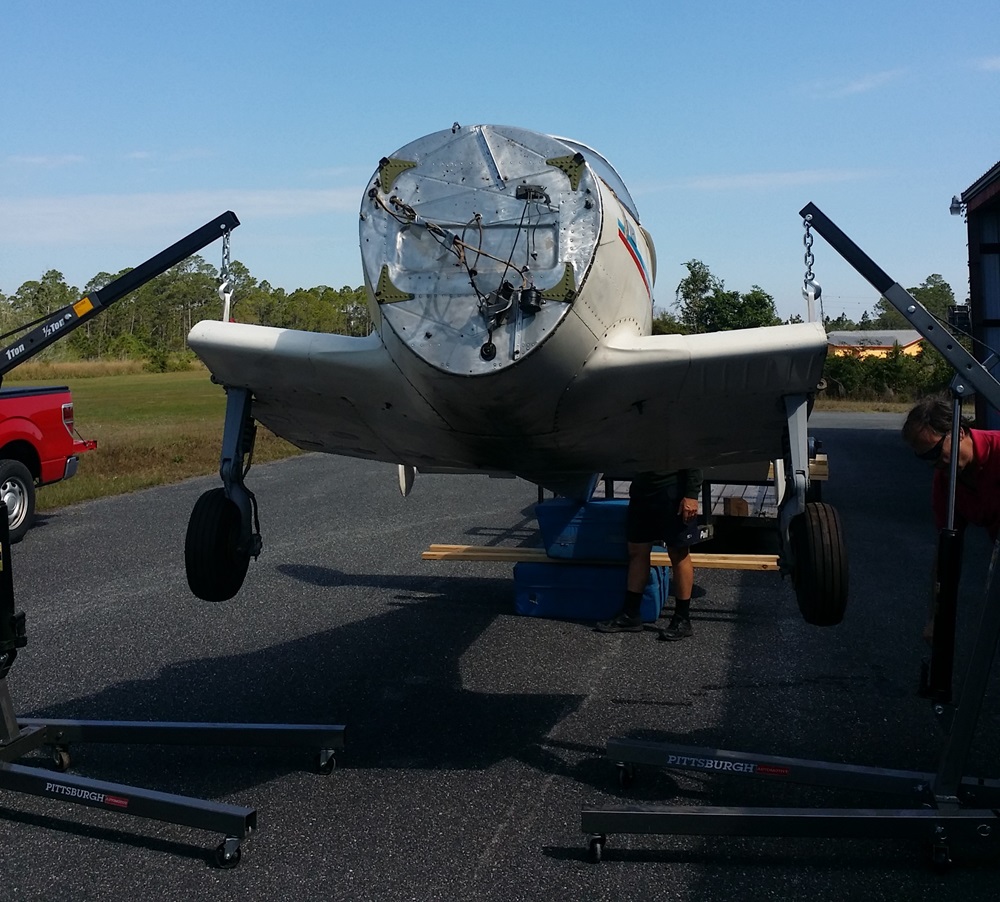 And safe in the new Florida home. Please check in often as EAA Chapter 445 gets this fine, fleet, ship of the skys back into the air.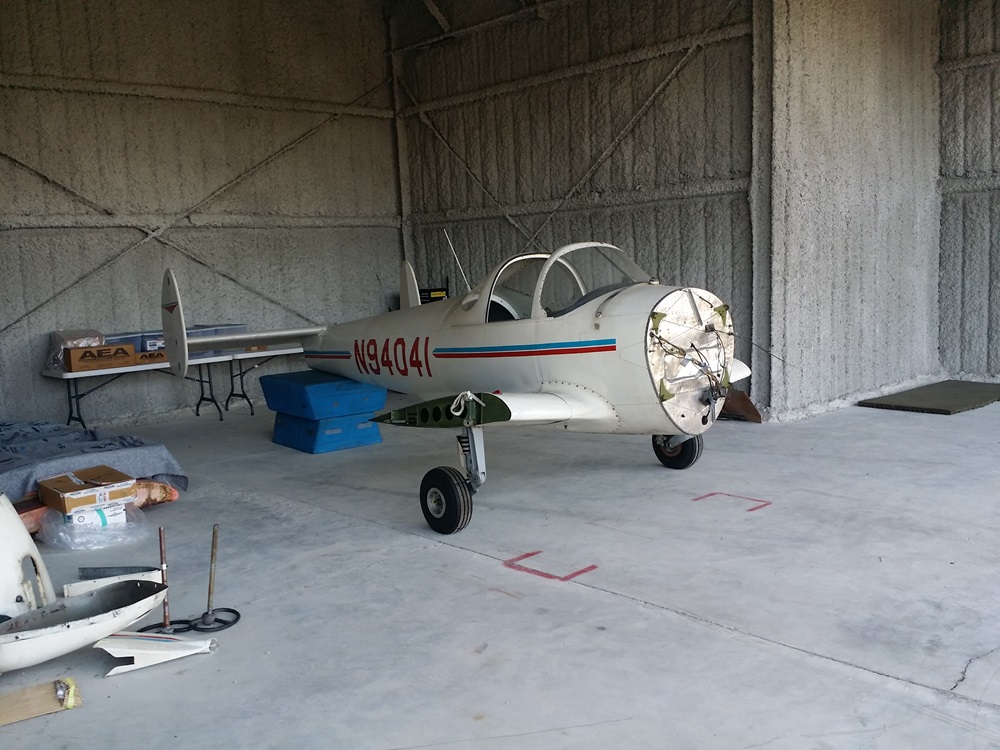 Completed April 4, 2020.